In memory of the 450th anniversary of his death, the "Suleiman the Magnificent: Heart Remaining in Hungary" miniature and photo exhibition opens on Sept. 6 in Hungary.
The Budapest Yunus Emre Institute will organize this miniature and photo exhibition until Oct. 7.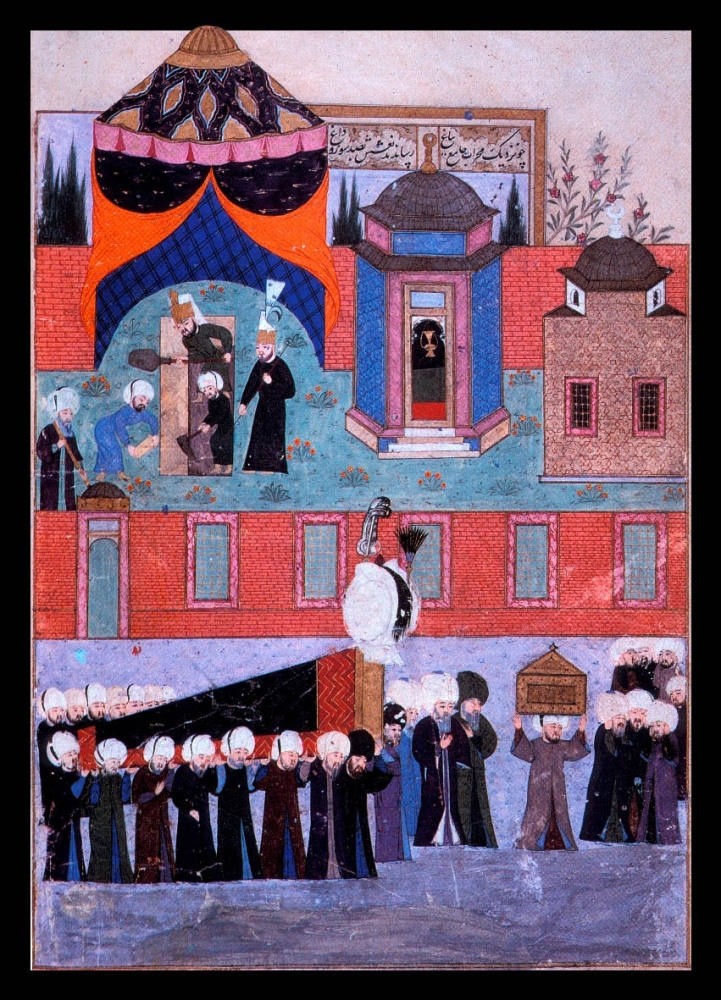 Suleiman's funeral: The miniature depicting the funeral preparations personally led by Mimar Sinan and the funeral itself, was portrayed by Lokman, and its original is on display in the Warren Beaty Library in Ireland.
Known in the West as "Suleiman the Magnificent," the 10th Ottoman sultan, Süleyman, who reigned over the Ottoman Empire for 46 years, is commemorated by the institute, and an opening ceremony will be held today, one day before the day Süleyman died in Szigetvar. Deputy Prime Minister Veysi Kaynak is expected to attend.
Featuring works by famous miniature artists of that period including Matrakçı Nasuh, Lokman and Nigari, the exhibition will also demonstrate photos of certain works by Suleiman's chief architect Mimar Sinan, along with miniature models of the Süleymaniye Complex in Istanbul, Tekkiye Mosque in Damascus, water arch in Arafat, Sultan Süleyman Bridge in Büyükçekmece, Water Project in Kırıkçeşme,Haseki Sultan Imaret in Jerusalem and other important works of art built during Süleyman's era.
A photo of the 12-meter-long "appreciation letter" sent to Suleiman after the construction of the Mecca waterways was completed and will be displayed for the first time in this exhibition, as well as miniatures, engravings and oil paintings capturing Süleyman the Magnificent.
Prepared by Mustafa Aksay, the miniature and photo exhibition will run for one month, and serve as a visual parade of Süleyman's reign.