The brave people who defended democracy and flocked to the streets to stop the putschists will be reanimated on the stage in Turkish capital Ankara. Başkent Theaters General Art Director Mehmet Tahir İkiler, who also witnessed the bravery that the Turkish nation showed on one of the darkest nights in the history of the Republic of Turkey, shared his experience from that night and offered insights into the play. İkiler said he ran to the General Directorate of the Gendarmerie and the Presidential Palace in Beştepe, Ankara with his wife.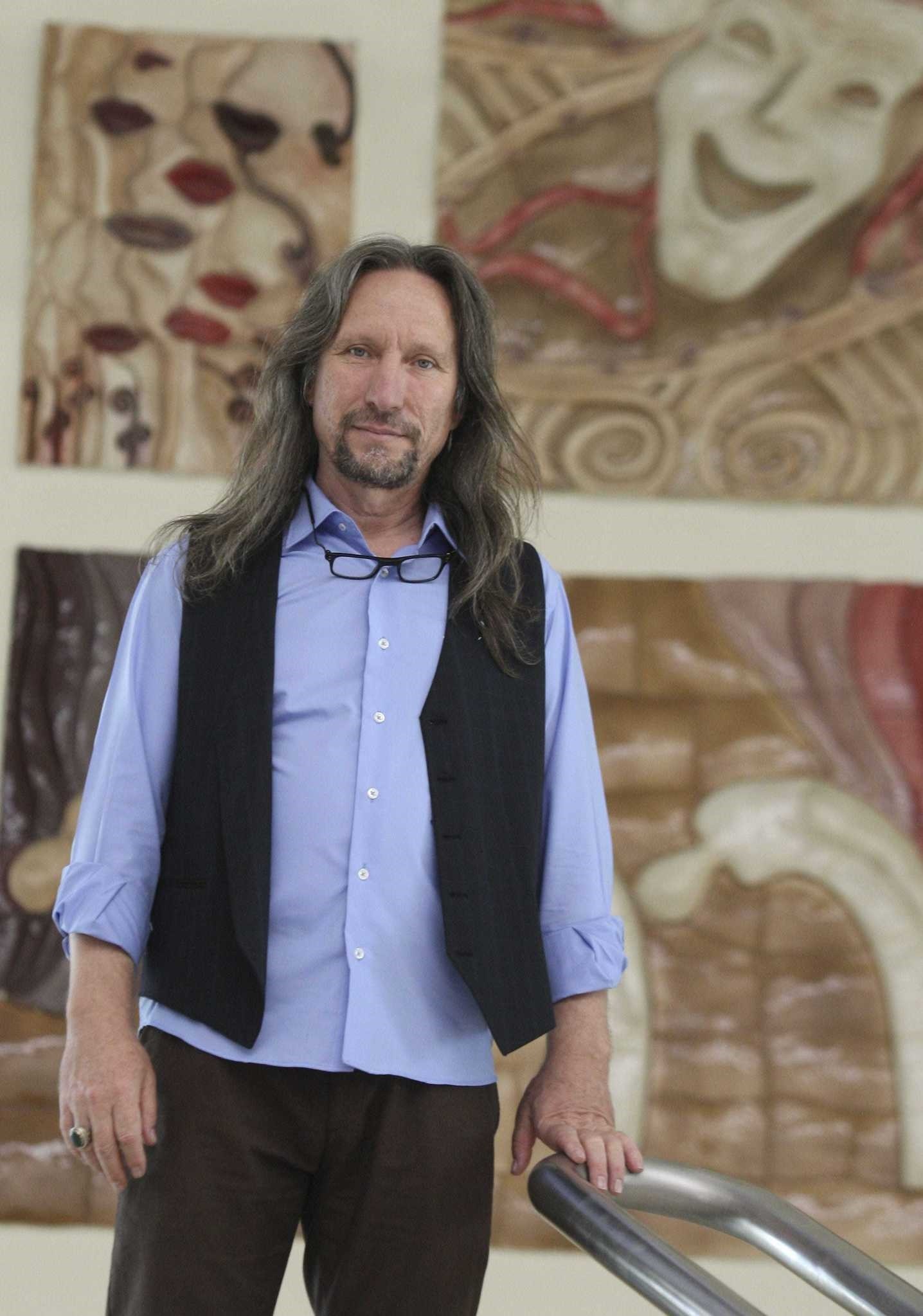 Başkent Theaters General Art Director Mehmet Tahir İkiler was one of the eye witnesses of the terrible events that took place in Ankara during the failed coup attempt on July 15. Written and directed by İkiler, the play titled "Karanlığa Karşı Direniş" (Resistance Against the Darkness) was inspired by true events and depicts the heroic actions of people who died on July 15.
He said that they tried to stop the military tanks as soon as they saw them heading toward the Presidential Palace and they were kicked around by the soldiers from the Gülenist Terror Group (FETÖ) who were involved in the coup plot. Stating that they headed to the gendarmerie headquarters afterwards, İkiler continued: "There was a group of nearly 50 people in front of the headquarters. When we told them that the tanks were on their way, we tried to block them. We saw the tanks and tried to persuade the coup plotters. We did not have any stones or sticks in our hands. We tried to tell them that this country is ours. However, one of the high ranking coup plotters near the tanks ordered soldiers to open fire on us. One of the FETÖ-linked soldiers opened fire and an elderly man among us was injured. Yet nobody even considered standing down."
İkiler said that meanwhile a military helicopter opened fire on civilians. "I saw my brother, who was standing next to me, get shot. While I was trying to help him, I saw at least 10 people lying around injured. The least-injured people were running around for help," he said.
İkiler wept as he recounted the story. "Everybody was lying on the floor bleeding, some of them were dead. We were the only two people standing. We cried for help but the soldiers were not coming near us. We managed to find a minibus and carried the injured on it. There were 13 people. I believe some of them fell that night. I suddenly recalled a play that I previously wrote. During World War I in Sarıkamış, Russian soldiers were carrying dead Turkish soldiers to a carriage after the snow melted. The scene on July 15 reminded me of that scene in the play. We carried all those people to that minibus. I can still hear people calling for help. But nobody helped us."
He said that after they sent all the injured to hospital, he heard soldiers yelling at him. "He was calling me. When I turned around, I saw a soldier pointing his gun at me. I was terrified that he was going to shoot me but he said that there was another injured man behind the tank. I found an automobile and carried him inside as well. What I experienced was terrifying and I had to share this with others. There is only one place that I could tell my story and it was the theater stage," he added.
İkiler then recalled the time when the military orchestrated a coup on Sept. 12, 1980. "I was a child back then. I remembered that we could not go out for days and we were not even able to buy bread. My late brother was arrested and my mother was going through a terrible time." He said he ran out to the streets in order to protect democracy on July 15 and he wants to tell the story of this resistance on stage.
Stating that nobody should forget the fight that the Turkish people showed to avoid this such a situation. He said he decided to put on a play about the bloody coup attempt during the democracy watches where millions of people waited on the streets and public squares for weeks, guarding democracy.
İkiler said that he tried to bring forward the shadowy forces behind the coup attempt in the play as well. "We made a mistake: We know what a military coup is but we have no idea how to protect our democracy from coups. We are the children of a generation that lived through military coups. When we do not speak up, these shadowy forces suppress us. After July 15, we understood that this nation will not step down again. We will protect our rights. This should be a legacy that we should pass down to future generations."
The play titled "Karanlığa Karşı Direniş" (Resistance Against the Darkness) was inspired by true events and depicts the heroic actions of people who died on July 15 such as Sergeant Ömer Halisdemir, Erol Olçok and his son Abdullah Tayyip Olçok. The play will be staged on Oct. 21 at Başkent Theaters.