Nil Yalter, a pioneering contemporary artist, was born in 1938 in Cairo to Turkish parents and has remained a migrant throughout her life. Yalter's work, too, rarely lost its focus on immigration. At age four, the artist moved to Istanbul where she grew up in the 1950s at a time when Turkey was undergoing an era of transformation. "The country was deeply engaged in the process of democratization and westernization," writes Eda Berkmen, a young London and Istanbul based curator who is responsible for Yalter's excellent new show at Istanbul's Arter gallery. "She was educated at the much regarded high school Istanbul American Robert College, learned French from her grandfather at home and partook in a variety of artistic activities, such as painting, theatre, and dance."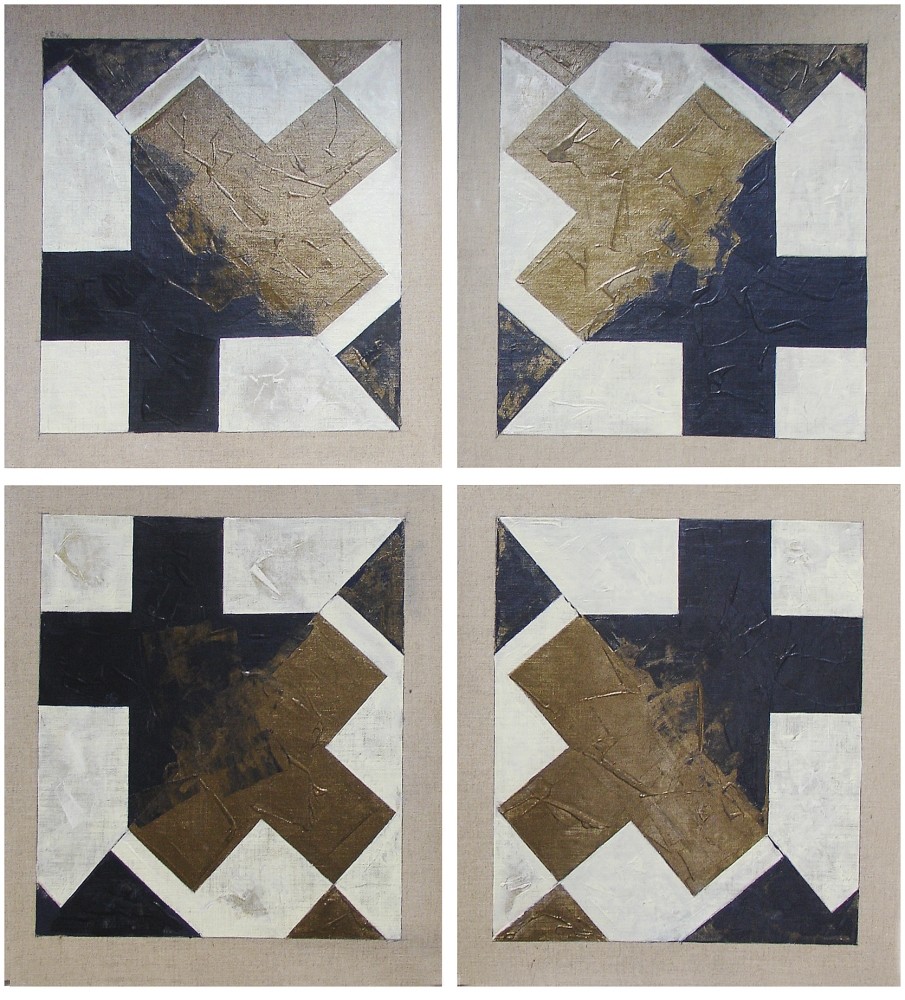 "Pixelismus," 1996 24 paintings on canvas 47 x42 cm (each)
The first thing you notice at the entrance of Arter is how it is subtly hidden from public view: for those accustomed to seeing tourists taking selfies in front of Arter's entrance window, which always offers a striking image to İstiklal Avenue pedestrians, this comes as a nice surprise. Berkmen has placed Yarter's video installation "Immigrants" there, and this ongoing work (1976-2016) provides an intriguing introduction to the artist's labyrinthine career that continues to reflect that youthful interest in painting, theatre and dance. The installation consists of a number of video interviews with migrants and is accompanied by a strip of Polaroid portraits. Yalter took those Polaroids in 1976 and placed on them the handwritings of migrants to reflect the individuality of each sitter. But this is far from documentary realism: Yalter has also manipulated those images, pixellating and multiplying parts of them. In "Circular Rituals," a poem Yarter wrote in 1992 and displayed as a text installation next to "Immigrants," Yalter makes an appearance as an author.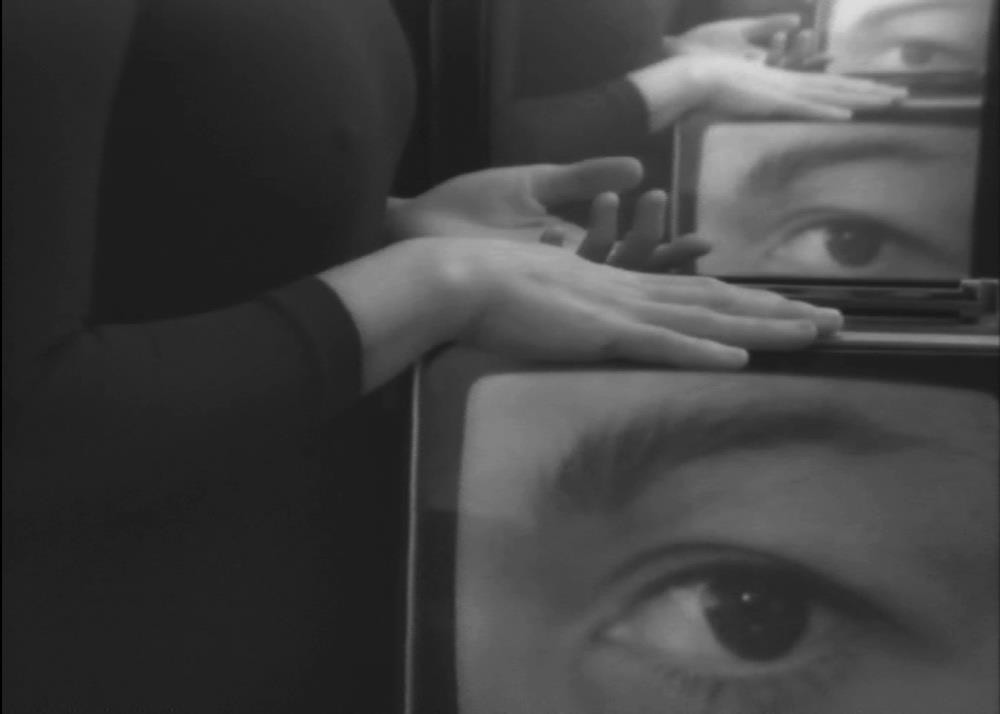 "Harem," 1979 Black & White video 42"
There is something Godardian about the multiple roles Yalter plays in "Off the Record," which refers to the artist's position as an outsider in the contemporary art world. "People said it was not art, it was politics," Yalter said in an interview with Adriano Pedrosa in 2013. "It was too early for that kind of work in 1974 and 1975." What kept Yalter's work outside records and categories also provide them with their unique inbetweenness: the videos, drawings and photographs here wander freely between categories of art, politics, ethnography, sociology and cultural studies.
During the time she spent in Paris in the 1960s, Yalter learned about second wave feminism, watched student demonstrations in 1968 and read about the Nazi atrocities. Back in Turkey, a planned left-nationalist coup against the elected government was stopped by Turkey's National Intelligence Agency and was followed by a coup by memorandum on March 12, 1971. A year later Yalter returned to Turkey where she stayed in a small room in Istanbul's Kurtuluş neighborhood. For Yalter, the room was ideal to realize her new work "Deniz Gezmiş." This "act of presence" is devoted to the revolutionary youth leader who was arrested for his membership in the outlawed People's Liberation Army of Turkey. In one of the most striking works on display in "Off the Record," the viewer witnesses the execution of Gezmiş and his friends through five paintings; Yalter has represented their lives with circular stains of acrylic and silver on butcher's paper, placing nearby a dark line of death that gradually moves towards them. "The circles fade and hollow as the line of death approaches," Berkmen writes in the exhibition catalog. "Piece by piece, the artist charts, in centimeters, the passage of time leading up to the executions."
In her 1979 work "Shaman," Yalter uses a ceremonial mask from the ethnography museum Musee de l'Homme in Paris. Here she re-enacts a shamanic dance and changes the status of the mask from an exhibition item to its original ritualistic function. "Yalter's identification with the shaman figure echoes throughout her oeuvre, particularly in the shaman's ability to transcend physical limits," Berkmen writes. "Just as the shaman inhabits other realms and bodies whilst in a trance, so Yalter leaves the confines of identity to deal with personal and collective trauma. The state of ecstasy required for shamanic healing corresponds with the libidinal tone of the May 68 events, which had substantial impact on the formative years of Yalter's art practice."
Elsewhere in this comprehensive show, which is the biggest Istanbul exhibition devoted to Yalter's work to date, a video installation presents footage of sea professionals in such a way that the work itself turns into a totem. In "La Roquette, Women's Prison," my favorite work in the exhibition, Yalter works with Judy Blum and Nicole Croiset to offer a depiction of life in confinement at the La Roquette prison. Consisting of a video, drawings and photographs, the different facets of the work reflect, compliment and create one another. On the one hand, the artist is recreating the story of an ex-convict's entry into a prison and informing us about the living conditions there. Her style reminded me of Robert Bresson's minimalist masterpiece "A Man Escaped." We get to see details about hygiene, heating and privacy in that space of punishment. This is a place to which traditional gender roles do not apply and where Yalter's artistic powers find an ideal space to critique, undermine and ultimately transform seemingly ordinary objects in our daily lives.