Nilgün Yerli, who puts on more than 150 solo performances a year and has been living in the Netherlands for more than 30 years, returns home with the love of art to the land where she was born but has not lived, after the incidents happening in Turkey, at a time many are thinking about leaving. The only Turkish actress with the title "Royal Theater Actress" will have her first performance on Nov. 20 in Ankara, and her performance "Yerli Yersiz" ("In and out of season") will continue with performances in Istanbul, İzmir and other cities.
The theater actor and writer notes that she loves her country and noticed in time the richness, warmth and sincerity of the land: "Despite those deciding to leave the country, I've come to live the sincerity and love from this land. I will continue my story from here. Yes, the world is my homeland, humanity is my family, and love is my religion. But Turkey is different. I've noticed this when I traveled to other cities, towns and villages in Turkey. Our warm relations are nowhere to be found and this is what I've missed the most," Yerli said.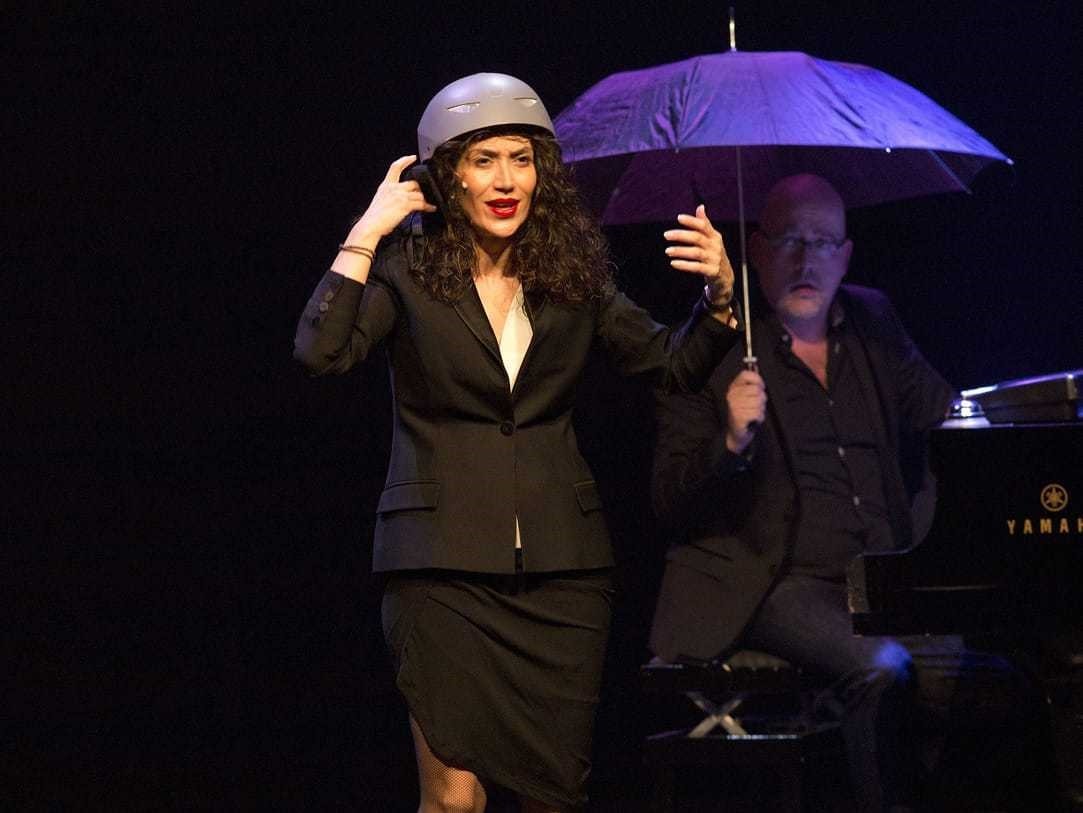 Her attitude does not welcome any kind of prejudice and is timeless, ageless and full of love. Her 150 solo performances, destroying all kinds of bias, can now be seen in Turkey. Leaving her home of 30 years, the Netherlands, Yerli, who is also the author of eight books, will continue her performances in Istanbul, İzmir and many other cities.
Her decision to continue her life and stories here after 30 years abroad is very firm. She wants her performances to be judgment-free, full of love, targeting male and female relations and reflect the cultural mosaic she has experienced on stage. She notes that despite the pessimism in the country caused by recent events, she will embrace the richness and multiple-voices of the country to bring hope from Turkey all around.
The "Yerli Yersiz" stage performance is striking, with a manifesto about life, relations and bias. It will be performed in many cities in Europe and Turkey, including Mardin, Diyarbakır, Malatya and Gaziantep, depicting how biases affect everyone in their lives and discourse.
Yerli's stage performances and manifestos are applauded by many, as they depict human and man-woman relationships in many cultures since Adam and Eve.
Everywhere Yerli travels she presents cards with words as a gift for viewers. They contain stage photographs to revive the old tradition of presenting gift cards on special occasions.
Even though she identifies herself as a "citizen of the world," Yerli was born in Kırşehir and grew up in various cities, including Samsun, Antalya, İzmir, Haarlem, Heerenveen, Amsterdam, New York and London.
As her father was assigned to the Netherlands, she met a different culture at the age of 10. Losing her mother in a car accident at age 15, her father returned home, and she was raised alone by nuns in the Netherlands. She later studied economics at college and staged many performances with her "Turkish Delight" group during her time at university, the first steps on the way to becoming a theater actress.
After the group broke up, she continued with eight theater plays she wrote and won the Royal Theater actress title in 2005 with full-house plays for 2,000 people. Her first five books consisted of columns she wrote for Het Parool and NRC.next newspapers. Her sixth book, "Karidesi Ayıklayan Kadın," (The Woman Who Shells Shrimps) tells the story of her mother and became a great success in the Netherlands. The book will be adapted to the silver screen next year.
She has also released two albums: "Simpel Leven" ("Simple Life") containing Turkish-Dutch songs, which was released in 2011, and "Luister!" ("Listen!"), released in 2013.