A new exhibition created by Istanbul-based HAS Architecture, "Architecture in Light and Sound," on display at Mimar Sinan Fine Arts Faculty's Tophane-i Amire Tek Kubbe Hall as part of the 3rd Istanbul Design Biennial continues to mesmerize Istanbulites. The visitors at the exhibition feel as if they are floating in space and say the music accompanying the exhibition is characterized as "cosmic."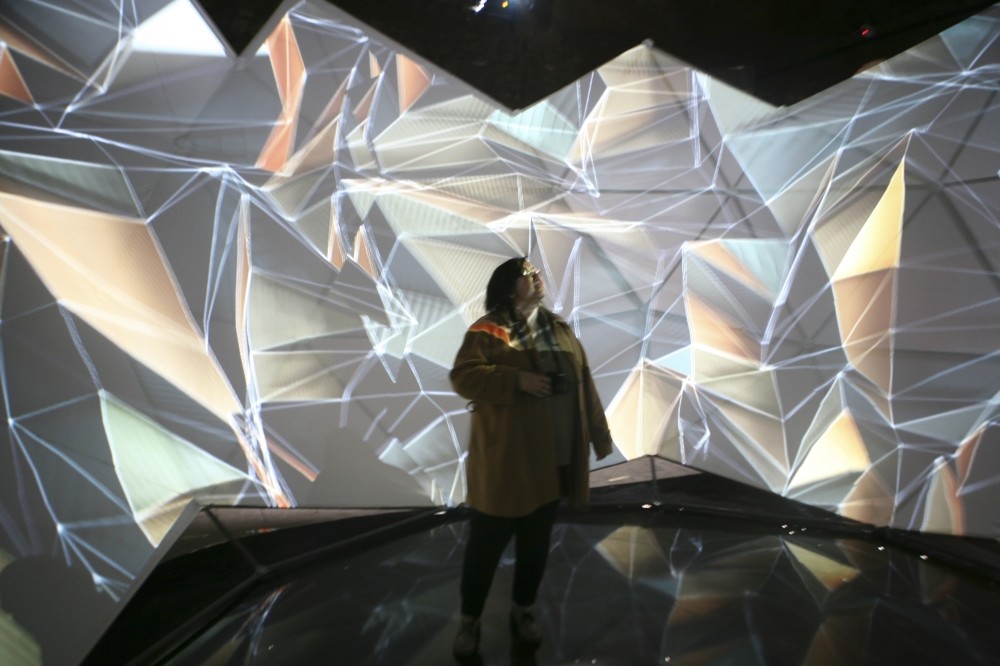 The exhibition was launched on Nov. 3 with a cocktail party hosted by Ayşe Hasol Erktin and Doğan Hasol from HAS Architecture. The party was overseen by prominent figures in Turkey including the president of Galatasaray Sports Club Dursun Özbek, founder of Yapı Merkezi Ülkü Arıoğlu, executive board member of Soyak Holding Taner Soyak, board chairman of Krea Hakan Kodal and Filiz Soyuer from Pamir/Soyuer.
The visitors at the exhibition share one common feeling: "Architecture in Light and Sound" offers a unique artistic experience. As one of the art lovers who visited the exhibition said: "The visuals, sound and the light are impressive. I feel like I was floating in space. On the other hand, the music is cosmic. The transformation of light and sound is magnificent. This is a project which is every influential and unique. It makes the visitor feel like we are in the space age."
If you want to experience this unique exhibition and its new age architecture, you can visit Tophane-i Amire until Sunday.
Travelling between the past and the future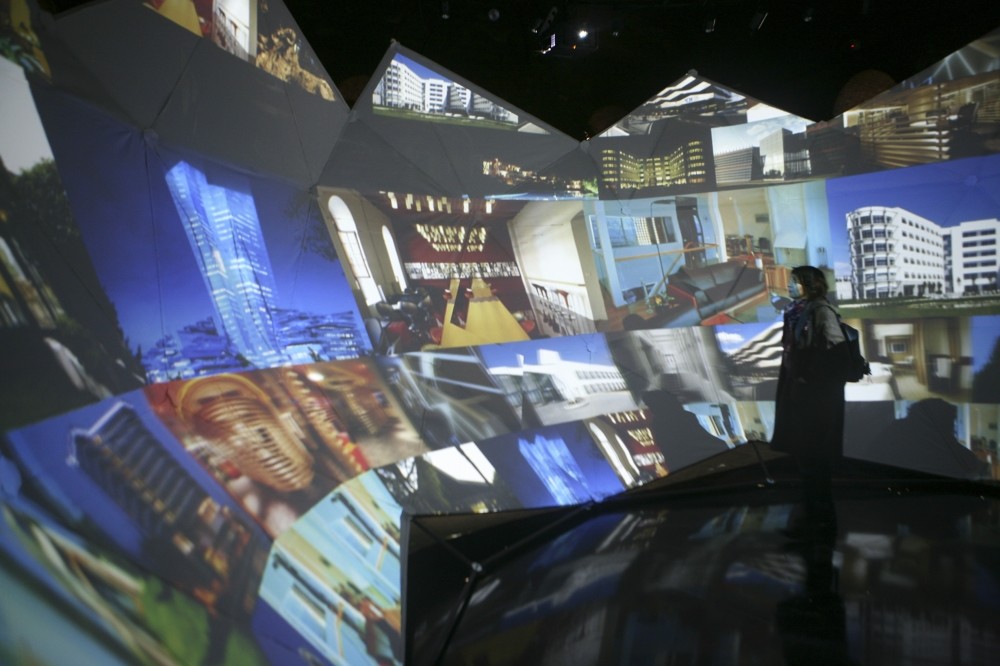 Tophane-i Amire Tek Kubbe Hall is hosting a different artistic and visual fest as part of the "creative neighborhoods" program of the 3rd Istanbul Design Biennial. A selection of HAS Mimarlık projects is presented a dazzling performance blending digital technology with spatial design in the magical atmosphere of Tophane-i Amire. Taking the historical single domed space as its focal point, the contemporary interpretation travels between the past and the future while encircling observers, offering an unusual spatial experience. By bringing the visitor into the performance, the exhibition blurs the concepts of time and place and enables Istanbulites to experience a unique artistic performance.
Re-interpreting the historic dome
The dome, which is a dominant architectural feature of Tek Kubbe Hall, is the starting point of the exhibition "Architecture in Light and Sound." The reverse light shining on the dome is enhanced by a "light dome." Despite the geometrical perfection of the dome, the "light dome" re-interprets the historic dome which reconstructs the historic building entirely.
The visual and audible presentation that settles on the newly constructed dome rebuilds the architectural products of HAS Architecture by blending them with the magical atmosphere of the exhibition space. The visitors travel between reality and virtual spaces due to the motion of light and sound.