In an effort to make a name for itself in the Far Eastern TV series industry, for the first time, Turkey is set to attend the Asia TV Forum (ATF) in Singapore from Dec. 6-9.
Turkish TV series have already captured the imagination of millions of people in different countries all around the globe, including Middle Eastern and Latin American countries.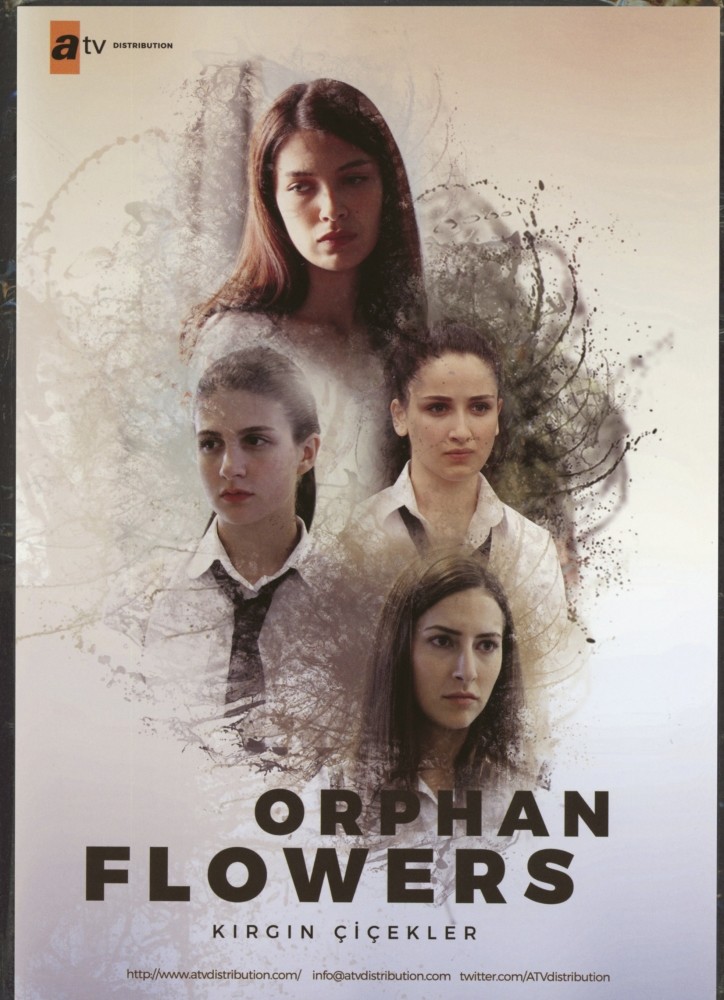 According to the Culture and Tourism Ministry, Turkey is the second largest exporter of TV series after the U.S.
Data provided by the ministry shows, popular TV series, like "Binbir Gece" (A Thousand and One Nights), "Fatmagül'ün Suçu Ne?" (What is Fatmagül's Fault?) "Ezel," "Kara Para Aşk" (Black Money Love), "Sıla," "Yaprak Dökümü" (The Fall of Leaves) and "Aşk-ı Memnu" (Forbidden Love), continue to make millions of dollars thanks to their popularity abroad.
Turkey had started exporting its small screen hits in 2001 to Turkish republics and later to the Balkans, the Middle East and Latin America followed. It earned some $200 million in 2014, this number reached $250 million in 2015, and it has been reported that this year revenue earned from exporting TV series would reach $300 million.
It is estimated that a total of 150 Turkish series, which were exported to more than 100 countries in the Middle East, North Africa, Eastern Europe, Asia and the Americas have attracted more than 500 million viewers.
Meanwhile, the Turkish TV industry, which contributes to Turkey's recognition around the world, continues its search for newer markets. And as part of these efforts, Turkish TV series, supported by Turkey's Culture and Tourism Ministry and Istanbul's Chamber of Commerce will attend the 17th Asia TV Forum set to take place between Dec. 6 and Dec. 9 in Singapore that will welcome more than 5,000 professionals.
ATF Singapore, which is being considered as a new launch pad for Turkish TV series, will offer an opportunity for promotion and sales of Turkish series. Film studios in Turkey will also be introduced to foreign investors.
Moreover, as part of the official program of the fair, academics from prominent Turkish universities, film and TV series distributors, producers and script writers will also speak at a panel session titled "Charm of the Turkish Content."
Turkish series are now being exported to Argentina, Bolivia, Chile, Colombia, Uruguay, Panama, Brazil, Ecuador, Paraguay, Peru, Mexico, the U.S., Costa Rica, El Salvador, Guatemala, Honduras, Nicaragua, the Dominican Republic, Afghanistan, Germany, Albania, Austria, Azerbaijan, the United Arab Emirates (UAE), Bahrain, Bosnia and Herzegovina, Brunei, Bulgaria, Algeria, the Czech Republic, China, Indonesia, Estonia, Morocco, Georgia, Croatia, Iraq, Iran, Sweden, Japan, Montenegro, Qatar, Kazakhstan, South Korea, Kosovo, Kuwait, Latonia, Libya, Lithuania, Lebanon, Hungary, Macedonia, Malaysia, Egypt, Uzbekistan, Bangladesh, Pakistan, Romania, Russia, Slovakia, Slovenia, Thailand, Taiwan, Tunisia, Ukraine, Amman, Jordan, Vietnam, Yemen and Greece.