The painting exhibition "Between Two Worlds" composed of 997 works by painter Feyhaman Duran is open at Sakıp Sabacı Museum (SSM) with contributions from Sabancı Holding and Istanbul University.
Speaking at the exhibition's publicity meeting, Güler Sabancı, Sabancı University's chairperson of the board of trustees, expressed her happiness to host an exhibition featuring Duran's work to celebrate the 15th founding anniversary of the Sakıp Sabancı Museum. Explaining that Duran was both a calligrapher and painter, Sabancı said: "He was an artist who lived both in the Ottoman Empire and the Republic of Turkey. He was born in 1886 and studied at Galatasaray High School and in Paris, but he never forgot his country or his own culture and built his entire art upon them."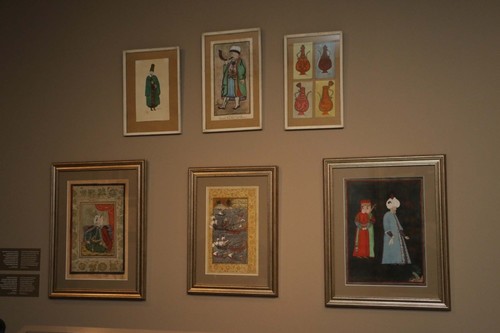 Stressing that Duran is an artist who is identified by his relationship with his nation and values, Sabancı said: "We are proud to support an artist who was brought up on these lands, understood their values and took this country one step forward."
SSM Manager and one of the curators of the exhibition, Nazan Ölçer also drew attention to their collaboration with Istanbul University and said that the idea of an exhibition featuring Duran's works has been on their mind for some time now. Ölçer said that Istanbul University is in possession of the biggest Duran collection in the world. "We came across an unexpected situation. The main building of Istanbul University was going through a renovation as well as Duran's house in the Beyazıt district. Apparently, they had a problem with storage. When we applied for an exhibition, they asked whether we could take all of Duran's works and keep them for a while. It was an unbelievable offer."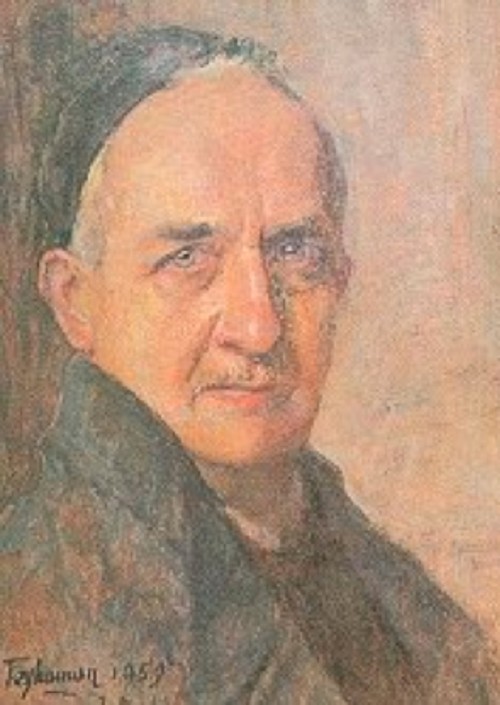 Auto-portrait of Feyhaman Duran
Stressing the importance of the exhibition, Ölçer also said: "Through this exhibition, the audience will have the chance to see the artist's world, the places he visited and hundreds of works the artist only shared with his wife."
Professor Mahmut Ak, the chancellor of Istanbul University, explained that the exhibition features Duran's oil paintings as well as his miniatures, calligraphy, illuminations and ceramic works.
Chancellor Ak said Duran began painting after he was encouraged by his painting teacher Şevket Dağ at Galatasaray High School. "Duran received awards for his portraits at a very young age. Apart from western-style portraits and still-life paintings, Duran also painted landscapes. After returning from Paris, he focused on calligraphy and the art of miniatures through the influence of his friend Süheyl Ünver. He greatly contributed to Turkish art."
As a part of the exhibition, SSM will also host a documentary screening, conferences and workshops geared for children designed to shine light on Duran's art. The exhibition, which aims to portray the transition from the Ottoman Empire to the Republic of Turkey through painting, will remain open until July 30.