Semester break is about to start tomorrow. While children are very excited for the end of the fall semester, parents, on the other hand, are anxious to find activities for their children to spend their semester break that are both amusing and productive. However, it is difficult to find a reliable and educational activity among many existing options. Here are seven activities for children to spend the semester break in the most efficient way:
Attend creative artistic workshops at Akbank Sanat
Akbank Sanat has organized many events for the semester break. In the "DIY Workshop for Magical Art Necklace" prepared for children ages 6-14, children can paint the details of world-renowned paintings with their own interpretations, and later their creations are transformed into magical necklaces. In "I'm Drawing a Selfie" workshop, they can experience how different moods are reflected on their faces in front of the mirror and draw what they have seen on paper.
Develop empathy with the 'Dialogue in the Dark' exhibition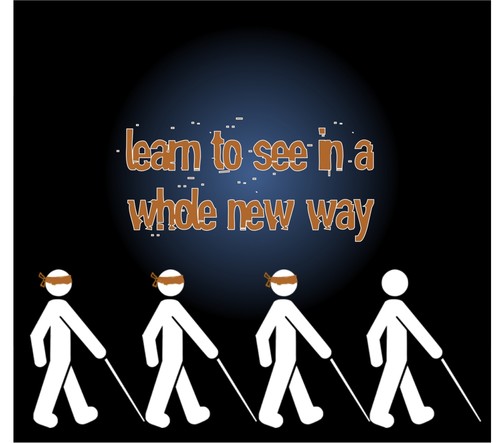 The "Dialogue in the Dark" exhibition, experienced by more than 8 million people in 135 cities around the world, will help your child develop empathy for people with disabilities. In the exhibition, which can be visited at the Turkcell Dialogue Museum free of charge, visually-impaired guides direct visitors to experience their surroundings in different ways simply by touching, smelling and hearing in a dark environment.
Teach your children to see art in Istanbul Modern workshops
The "Look-See Workshop" organized for children between the ages of 7-10 at the Istanbul Modern Art Museum is a pleasant and artistic event. The program focuses on the sense of sight among the five senses. It gives us experiences about how sight occurs, what affects it, and how it changes depending on the place we stand and look at as well as the tools we use. Children can discover the fine line between "seeing" and "looking" through artworks.
Endear books to your children at "Reading Children Game Library"
"Reading Children Game Library" is an interesting place where you can go to play with your child and read books together. It offers a cozy home environment where children can socialize and connect with other children from similar age groups and develop their imagination along with creative book readings, art activities and experiments.
Let children paint wooden toys at the Istanbul Toy Museum
In the "Wooden Toy Painting Workshop" held at the Istanbul Toy Museum, loved equally by both children and adults, participants can paint wooden toys in many different shapes, ranging from two-dimensional animal figures to three-dimensional toys. Children can improve their creativity and have a lot fun while making their own toys.
Encourage them to be creators with maker tools
During the semester break, there are many activities in Maker Kids, which teaches new-generation production tools and production culture to children. In the program prepared for children ages 11-14, children will learn the basic tools of the maker movement in two different categories. In the "Coding" category between 11 a.m.-1 p.m., with ComputerCraft children will learn how to set up computers, turtles and writing programs for them by using Lua programming language within Minecraft. In the afternoon between 2:00 p.m.- 4:00 p.m., they will make a solar panel that follows the sunlight with Arduino in the "Arduino Project" category.
Do not forget to go to the movies with your children
Every child loves going to the movies - especially watching animations. The semester break is definitely cut out for this. Many films that will attract children's attention will debut this year during the semester break. Starring famous animated hero Pepee, "Pepee: Birlik Zamanı" (Pepee: Time for Solidarity) will be of interest for young kids. For adventurous children, on the other hand, the animated movie "Moana" will hit theaters during the break. "A Dog's Purpose," which centers on a dog trying discover his purpose in life, will be a pleasant movie to reinforce the relationship between children and their animal friends.
Learning about hieroglyphics in comparison with emojis
The Kanyon Shopping Mall in Istanbul is hosting the "Modern Hieroglyphics Workshop" for students who enjoy their winter break between Jan. 21 and Feb. 5. Throughout the winter break, the workshop which will take place at Kanyon Children's Street invites children to compare and think over the similarities between emojis, tools of modern technology and communications and hieroglyphics which were tools of the ancient communications.
The workshop begins with the comparison of the hieroglyphics and some of the emojis that we use today. Children who focus on the narrative differences between these symbols create their own original symbols to be used in their communications at the workshop. The symbols created at the workshop will be used in a game played by the children and they have a chance to express themselves in a way that they create. When the workshop is over, children can have the symbols they created with them.
To share this joy and excitement on winter break, you can book your place in "Modern Hieroglyphics Workshop" at the Kanyon Shopping Mall.