As the Pera Museum prepares for the "Cold Front from the Balkans" exhibition, Adrian Paci will be the first artist to greet visitors in a series of talks centered on the creative practices of artists as well as the thematic elements portrayed in their works beginning Friday, Feb. 24.
In a speech titled "Believe Me, I'm an Artist," Paci will focus on several key themes in art, including globalization, immigration, exploitation, the transformation of cultural identities and how social and economic circumstances shape the identity of the artist.
While delivering his speech on the opening day at 6:30 p.m., Paci will also feature his video "Piktori" from the "Cold Front from the Balkans" exhibition as well as other videos. The artist will focus on various themes that have come to the fore in his artistic career, including mobility, displacement, nostalgia and an artist's place within the system.
Showcasing striking works created in different mediums ranging from videography to photography and drawings to installations, the exhibition, which will run through May 7, brings together multiple generations of artists from the Balkan region and features social, political and cultural impressions of artists including Maja Bajević, Braco Dimitrijevic, Vadim Fishkin, IRWIN, Laibach, Mladen Miljanovic, Ivan Moudov, OHO, Dan Perjovschi, Mladen Stilinovic, Ulay and Sislej Xhafa.
The series of talks will continue with Sislej Xhafa on March 10, Ulay on March 17 and Jasmina Cibic on May 5 at the exhibition.
The Life of Adrian Paci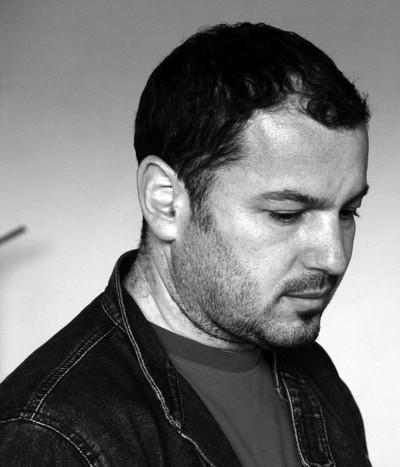 Born in Shkoder in 1969, Albanian artist Adrian Paci studied at the University of Arts in Tirana from 1987 to 1991, going on to teach art history courses at Shkoder from 1995 to 1997. As a young artist, he distanced himself from realistic painting, moving towards photography and videography in the late 1990s.
At the same time, fleeing the political events and uprisings in Albania, Paci moved to the global capital of fashion and design, Milan, where he held numerous solo exhibitions in various international institutions, including Padiglione d'Arte Contemporanea, PAC, Milan (2014), Jeu de Paume, Paris (2013), National Gallery of Kosovo, Prishtina (2012), Kunsthaus Zurich, Zurich (2010), MoMA PS1, and New York (2006), throughout his career. He participated in the 14th International Architecture Exhibition, La Biennale di Venezia (2014), the 48th and 51st La Biennale di Venezia (1999 and 2005), and the 15th Biennale of Sydney (2006).
Paci's works have been included in numerous public and private collections including the Metropolitan Museum of Fine Art in New York, the Museum of Modern Art in New York, the Centre Pompidou in Paris, the Israel Museum in Jerusalem, MAXXI in Rome, Moderna Museet in Stockholm and the Solomon Guggenheim Foundation in New York. Previously at the Accademia Carrara di Belle Ari Bergamo and the IUAV in Venice, Paci currently teaches painting at the Nuova Accademia di Belle Arti NABA in Milan.