Up until the end of March, Zorlu Performing Arts Center (PSM) will be hosting various events that have all become legends in their respective areas; from West Side Story, the cult musical which left its mark on Broadway's history, to Murcof, the Mexican electronica and ambient artist, the French pianist Vanessa Wagner, Tinariwen, which have emerged from North Africa and conquered the whole world, and Alcest, one of the founders of the black gaze genre, as well as many more.
West Side Story
An adaption of William Shakespeare's masterpiece "Romeo and Juliet" to modern times, "West Side Story," which immediately became a phenomenon on Broadway and continues to be popular since it was first staged in 1957, will be performed 21 times at Zorlu PSM Main Theater until March 18.
The clashes between Puerto Rican gang "The Sharks" and American gang "The Jets" on the streets of New York are accompanied by a glamorous choreography, and the iconic musical focuses on the love between Tony and Maria, who belong to different gangs. The musical, which has been enhanced with worldwide tours, shows and adaptations from the Broadway stage will be in Istanbul to meet with Turkish audiences.
Sonar Istanbul
Having started in Barcelona and spread to all around the world with its music, a creative concept of electronica, Sonar Festival will take place for the first time on March 24 and 25 at Zorlu PSM. Created by two Berliner producers and leaving its mark on the electronic stage,"Moderat;" the Irish electro pop queen Roisin Murphy; techno music's innovative DJ and producer Nina Kraviz; British producer whose take on music extends through different types of music, Floating Points (solo live); iconic dubstep producer and Hyperdub's founder Kode9 (DJ set); Australian dynamic techno duo HVOB (live); space disco's Norwegian representative Prins Thomas (DJ set); WARP Records' leading name and electronic music producer Clark; one of the most successful names of electronic music with hip hop melodies, Nosaj Thing (Live); techno sound's contemporary representative Matias Aguayo; British electronic soul duo who rose to fame in a short time, HONNE; famous jazz musician Jimi Tenor and his wife Nicole Willis' deep house project Cola & Jimmy and many more will be at Sonar Istanbul.
The festival will take place simultaneously on four different stages at Zorlu PSM for two days with the theme "The Immediate Future" including a unique set-up just for Istanbul.
Woolf Works from Royal Opera House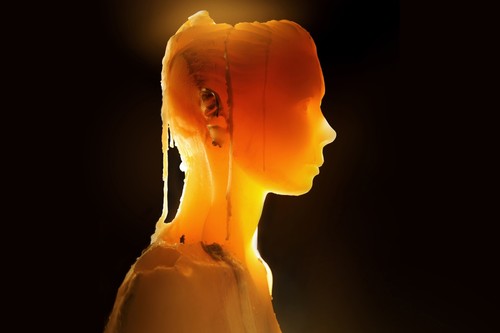 Royal Opera House screenings at Zorlu PSM are to continue throughout the season and the next screening is of "Woolf Works," where Wayne McGregor pays his respects with a ballet to British author Virginia Woolf and her works. One of the iconic names of the literature world, Virginia Woolf's diaries, dissertation and her letters inspired this ballet combining these works with the electronic and classical music of Max Richter. It has been in high demand since its premiere in 2015, and with the creation of Wayne McGregor, it has received the Critics' Circle Awards in best classical choreography branch and also was crowned the title of the best new dance production at the Olivier Awards, deemed as the most prestigious awards of the performance arts.
This enchanting performance that carried the impressive and touching life and works of Virginia Woolf to the Royal Opera Stage is on the Zorlu PSM Studio screen on March 21.
Tinariwen
With seven albums throughout their career and with their latest album "Elwan," which was released in 2014, Tinariwen's music adventure includes electronic guitars supported by amps on camels' backs, and can be seen at worldwide festivals including Glastonbury, Roskilde and Coachella and now Zorlu PSM. The band took the stage at the opening ceremony of the 2010 World Cup in South Africa and won the Best World Music Album at Grammys with their album "Tassili" in 2012. Uniting the world with North Africa through music, the band will be at Zorlu PSM Drama Stage on March 22.
Murcof x Vanessa Wagner
Mexican electronic music and ambient artist Murcof and French pianist Vanessa Wagner will be at Zorlu PSM stage on March 29. Murcof and Wagner revisit creative notes of classical music and harmonize different genres.
Alcest
Harmonizing genres that seem very much different at first, including black metal, post-rock and shoegaze, and deemed as the founder of the "black gaze" genre, French duo Alcest will be the guest of Zorlu PSM Studio on March 30.