Iran has held an international competition calling for caricatures of U.S. President Donald Trump, which are currently being exhibited at the Sure Art and Culture Center in Tehran.
Some 1,600 works from 75 countries were submitted to the international cartoon contest organized by a state institution in Iran. Turkish artists created 30 of the caricatures.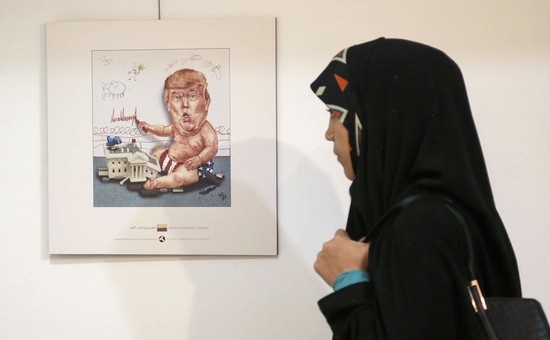 Prominent works in the contest were displayed under the titles "Trump and Racism," "Trump and Migration," "Trump and the Wall," "Trump and Media," "Trump and Women's Humiliation," and "Trump and Tweets."
Hadi Asadi from Iran won first prize, while Joaquin Aldequer from Spain took home second and Eduardo Baptistao from Brazil won third place in the contest.
The exhibition will be open to visitors until July 11.