Sabancı University's Sakıp Sabancı Museum (SSM) is gearing up to host an extensive performance art event, "Stage at the Museum, Istanbul at the Background," with support from the Sabancı Foundation, until Aug. 13.
Having presented a versatile museum atmosphere to its visitors since day one, the SSM will present theater, performances and modern dance to audiences. The event's art director, Emre Kalyoncuoğlu, will immerse art lovers in a new spatial experience with unique versions of famous plays. Performances will be held in the SSM's garden, offering an amazing Bosporus view that fits in nicely with the "Istanbul in the Background" theme.
Drawing attention to social conditions and employing authentic qualities with their language and aesthetics, performers include Galata Perform, Çıplak Ayaklar Kumpanyası, Nazlı Çevik Azazi, Project Difüzyon, Mine Çerçi, BAM Theater and Seyyar Sahne.
Theater artists Ayla Algan and Naz Erayda, the litterateur, and Hatice Meryem, whose studies focus on women and theater, will speak in select seminars and interviews during the event.
'Reverse Order'
In Naz Erayda's retrospective workshop designed specifically for her work, "A theatrical language in which place becomes light, light becomes actor, actor becomes text and text becomes place again," will demonstrate the relationship of language and associations during interactive discussions.
'Balat Monologues Museum'
In the project "New Text New Theater Workshop," young dramatists will work to figure out the real stories of Balat and Fener. Transforming texts into performances through creative processes, a unique play was performed in every class in Yuvakimyon Rum Girls High School for the project "Balat Monologues Museum." Project officer Ahmet Sami Özbudak is perfecting four of the plays for SSM's event series "Stage at the Museum, Istanbul at the Background." Classic texts have been revamped and molded into "new works" for the event.
'But You Aren't Fish'
Mihran Tomasyan from Çıplak Ayaklar Kumpanyası (Bare Feet Company) adapted the performance inspired by Oktay Rıfat's poem "Ahmet" for the SSM.
'Rumor'
"Rumor" is the story of two women who grow up, improve and move on by fueling each other's dreams.
"Rumor" focuses on the generational transfer of information, concepts or stories from unidentified sources. The project is the result of 16 female artists' own ways of finding solutions to problems that they see. Their artistic translation of the process became "Project Diffusion." The performers, directors and designers on the "Project Diffusion" team adapted "Feminine Utopias," prepared based on materials of female artists.
'This City'
Starting with Rumi's words, "We realize that when the ear has heard successively, it exercises the same authority as the eye," and including an excerpt from "The Silent," a novel of music as well as silence, we see "the modest life of a man who sees what he hears, who listens to what he sees, and who keeps the secrets of what he hears in silence."
'You are more beautiful than Istanbul'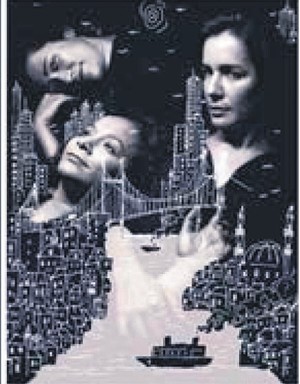 A 50-year story told from a distance, the tale tells of three generations of women in the same family. With the city of Istanbul as the backdrop, their inner troubles arise from things that they cannot tell each other in the fluctuating atmosphere of their home.
'Literal Prisoners of the Fragility Prison: Female Writers'
During an interview, literary figure Hatice Meryem will share texts written by women that she has collected over the years.
'Cold Nights of Childhood'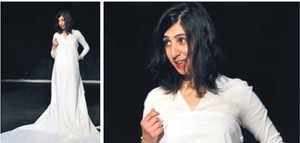 "Cold Nights of Childhood" is a contradictory example of Turkish literature. An autobiography written by Tezer Özlü on themes of childhood, youth, loneliness, femininity, sexuality, insanity, life and death, the book is written in simple but striking language.
Approaching theater as a dialogue art while changing the process of practice to demonstrate a relationship between the performers and the director, Seyyar Sahne (Portable Stage) first performed in 2010.