Bomontiada ALT is shaping the program of A Corner in the World, which brings artists from Turkey and abroad together, and is hosting music performances, movie screenings, lounge meetings and also workshops throughout the month. With the "Sarı Güzergah" ("Yellow Route"), designed as an audio-walk at Bomonti, visitors will get the chance to set on a journey where they can discover the district through all their senses. The performance that will be led by the director Zinnure Türe will follow the sound of Bomonti district, one of the main focus points of cultural and physical "change/transformation" in Istanbul with its unique architecture and multicultural structure, and will witness the formation of a new story along with a view that gradually becomes blurry. The performance will take place between Oct. 18 and 21.
The founder of A Corner in the World Festival, art director Fatih Gençkal will tell the story of a destruction that is inspired by the Ancient Greek tragedy "Women of Troy" full of today's images of destruction. Pushing the limits of imagination through the perception that the world and the body lies at the center of the universe and the ruining of randomness and rationality, the work tries to construct not just the inevitable collapse of the renewed but the whole order. Under conditions where bodies and the location are manipulated by factors that are not on stage in an ambiguous story, it creates anarchy of chaos in the world of Gods and humans, travels and disasters, wars and losses. The performance can be visited at bomontiada ALT Performance Hall on Saturday.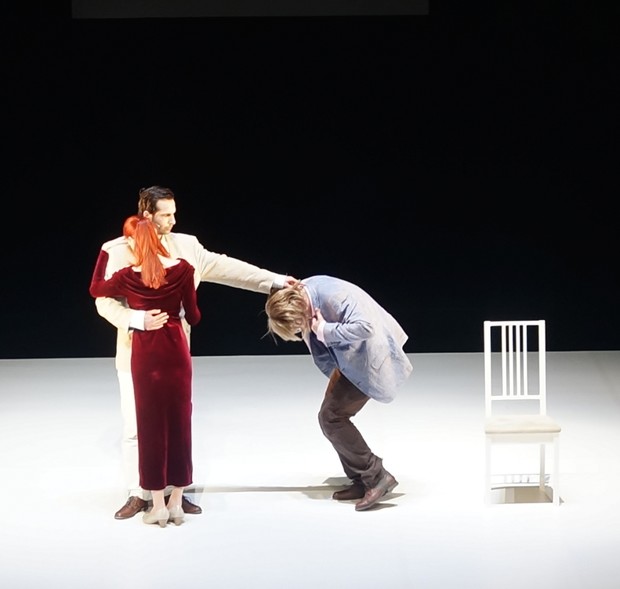 A mask theater adaptation of Bertold Brecht's "The Caucasian Chalk Circle," "Punta Atmak" ("Centering"), created by Emre Koyuncuoğlu, will visit bomontiada ALT between Oct. 18 and 21. The artist discusses the responsibility of increasing awareness of our culture and arts together with figures such as Mehmet Ulusoy, Metin Deniz and Kuzgun Acar, who have added value to our co-production culture and recent history.
Ivo Dimchev combines his will of writing an opera with his personal theater and music taste and adds visual and dynamic performance materials in "Operville," which will be performed for visitors on Oct. 25 and 26. The Bulgarian performance artist and choreograph creates a colorful and extreme mix of performance arts, dance, theater, music, painting and photography.
Theater BeReZe, founded in 2006 by Erkan Uyanıksoy, Elif Temuçin and Firuze Engin at the Department of Theater in Ankara University, will be performing "Macbeth / A Nightmare for Two" at bomontiada ALT on Oct. 27 and 28. The theater has performed various plays including "Sen Uzaktayken" ("When You Were Away"), "Ama Bana Lazım" ("But I Need It"), "Kayıp Eşya Bürosu" ("Lost and Found Room"), "Fil" ("Elephant") and "Perfect Integration," just to name a few within the past decade.
Music at bomontiada ALT
Başak Yavuz and Şevket Akıncı Songs, formed by Başak Yavuz on vocals and various small instruments, Şevket Akıncı on the guitar and Adem Gülşen on the keyboard will visit bomontiada ALT on Oct. 17 and MUTUMUT, established by Özün Usta and Berke Can Özcan, will accompany the band with drums, bells, flutes and vocal cords.
SO Duo, with Sumru Ağıryürüyen on vocals, mandolin and keyboard and Orçun Baştürk on panduri, drums, sound, shruti box and keyboard will perform on Oct. 24 offering music lovers their own songs with sounds ranging from classical to avant-garde.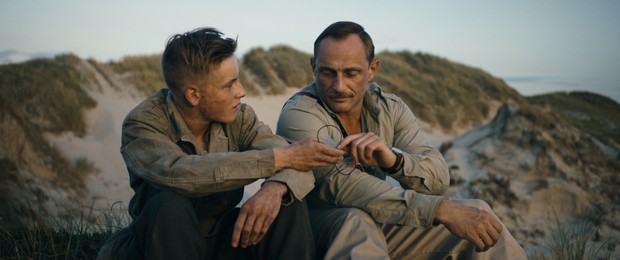 Movies and documentaries
The movie screenings in cooperation with Başka Sinema continues at bomontiada ALT throughout October. "I'm Not Your Negro," a documentary directed by Raoul Peck will be screened until Sunday. The documentary focuses on "Remember This House," the unfinished work of American author James Baldwin, who also lived in Turkey for a while. It is an experiment on depicting how racism started and how it can be resisted and tells the stories of some of the most known names in the history of racism including murdered Medgard Evers, Malcolm X and Martin Luther King Jr. This documentary combines the unfinished book with visuals and proves that racism still exists in America. The texts in the movie are dubbed by Samuel L. Jackson.
Another movie directed by Raoul Peck, the 2016 biographic movie, "Young Karl Marx" will also be shown at bomontiada ALT on Sunday. Written by Pascal Bonitzer and Raoul Peck, the movie is about the life of political economist and revolutionist Karl Marx between 1844 and 1848.
Martin Zandvliet's "Land of Mine" can be watched on Oct. 22 by those who want to spend their Sundays in 1940's Germany. The movie focuses on German captives sent to Denmark after Germany surrendered in May 1945.
The Oscar nominee of Austria, "Stefan Zweig: Farewell to Europe," depicting how famous writer Stefan Zweig was dragged to Argentina, then to America and then to Brazil while running away from the Nazi Germany, will be screened with the collaboration of Goethe-Institut Istanbul on Oct. 29.
The Singaporean production "Apprentice" is another movie viewers can enjoy at bomontiada ALT on Oct. 29. The movie tells the story of Aiman, a 28-year-old Malaysian correction officer assigned to the largest prison of the region, who draws the attention of the chief executioner, Rahim.
FOL13, an organic group of artists including Yoel Meranda, Can Eskinazi, Mustafa Uzuner, Ekrem Serdar, Eytan İpeker and Deniz Tortum will be at bomontiada ALT for the "Small Cinemas" event to offer their personal works screened at the "Small Cinemas" selection.
Lounge Meetings
The lounge meetings this month will feature the speaking series of dance artist, academic and choreographer Tuğçe Tuna, consisting of nine different sections. The series aims to promote, understand and witness the recent history of Turkish contemporary art together with special guests. "Contemporary Dance Talks in Turkey" with Tuğçe Tuna will take place on Oct. 25.
Workshops
"Daily Life Works" workshop curated by Avşar Gürpınar, the designer who works on the effects of globalization on design along with urban and cultural works through visual representation techniques, architect Cansu Cürgen, who studiedes the open source application of architecture practices, new media and architecture and architect Oğul Öztunç, who continues his research on urban research, architectural drawing and representation will take place on Oct. 21- 22.