A recently-launched "upside down" house in capital Ankara is attracting many visitors, especially children.
The 10-square meter house located in a busy area next to Eskişehir road has been built like a normal house with a toilet, bedroom, bathroom and living room, except for the fact that everything is hanging from the ceiling, upside down.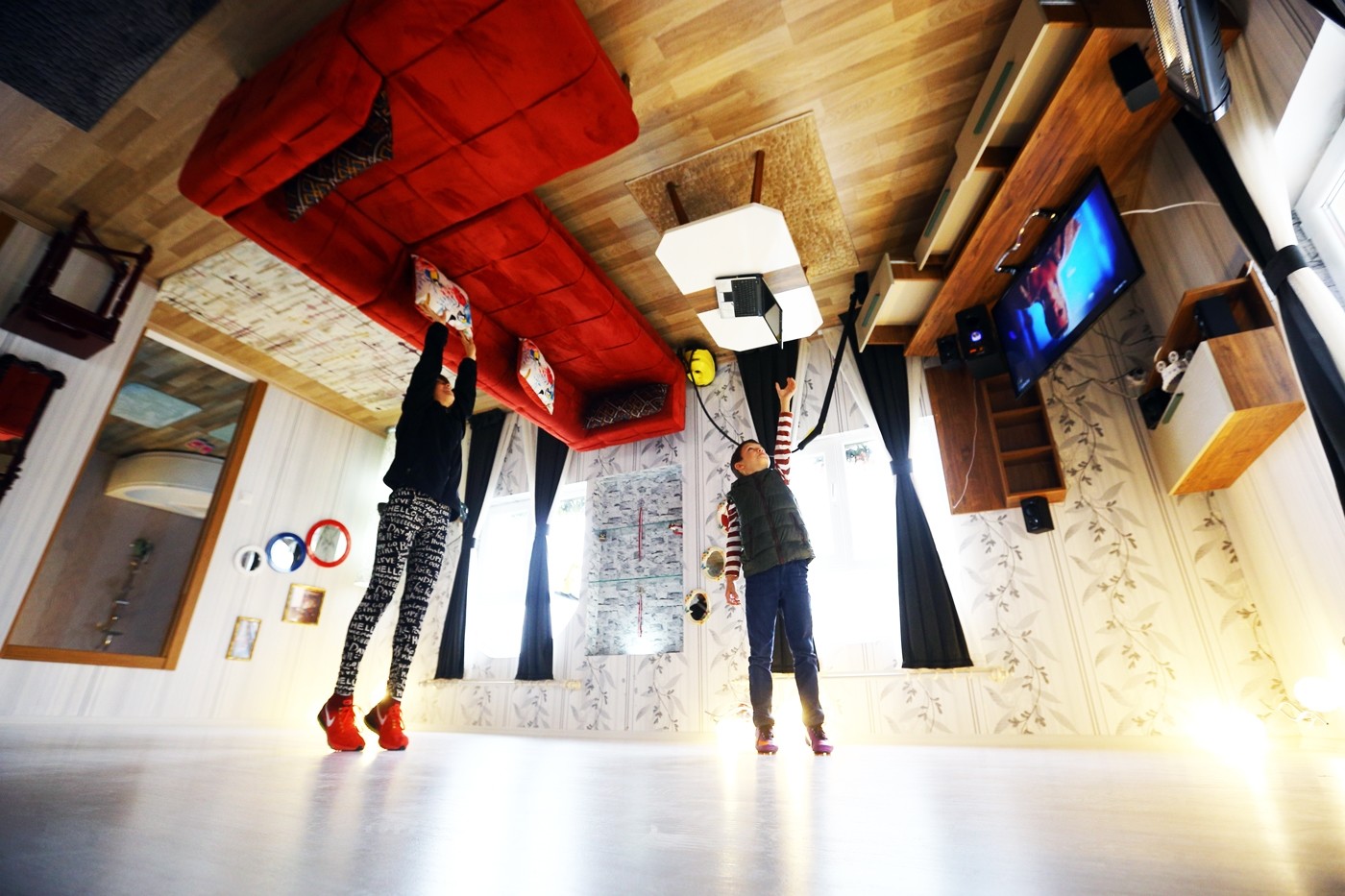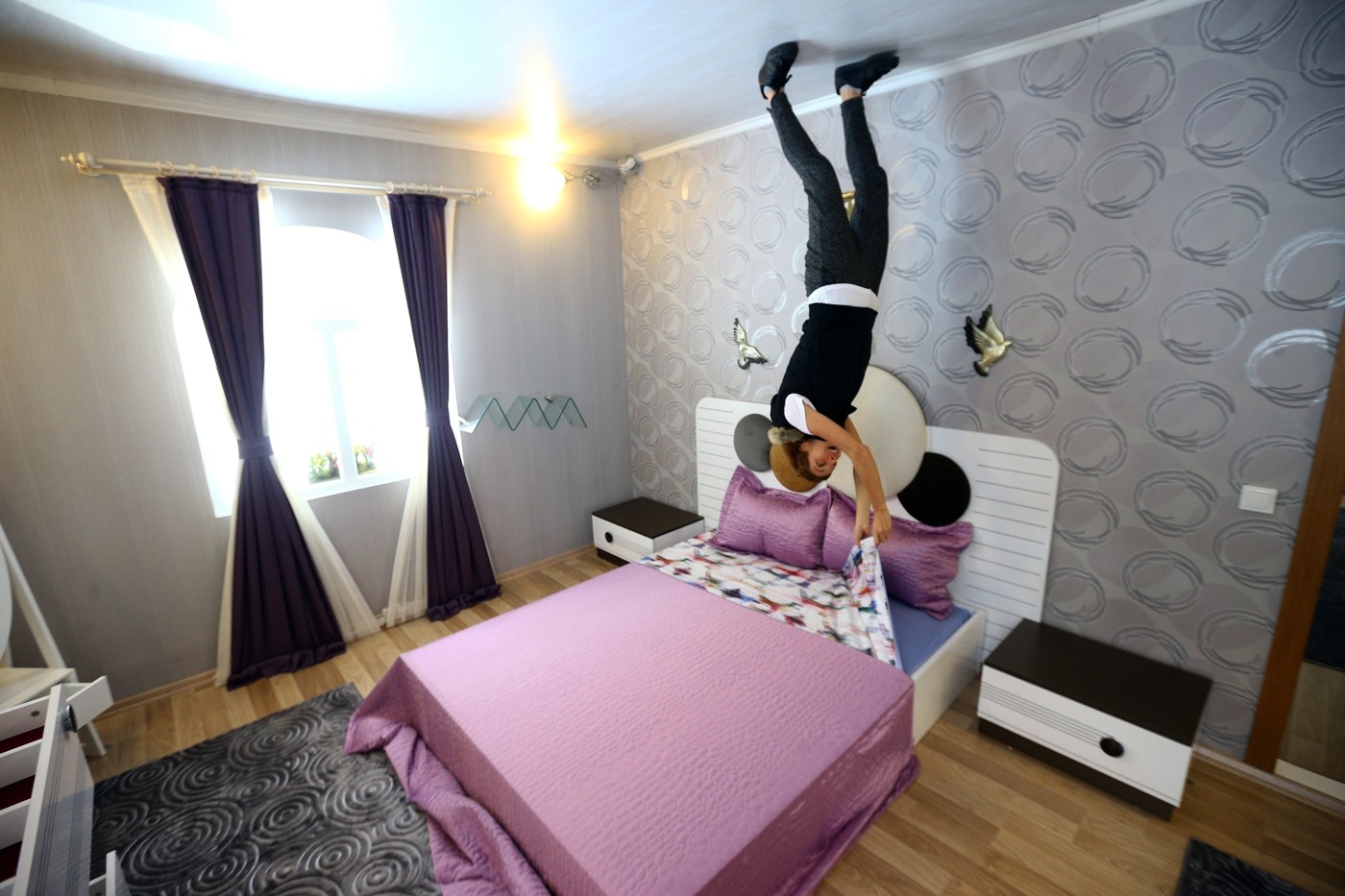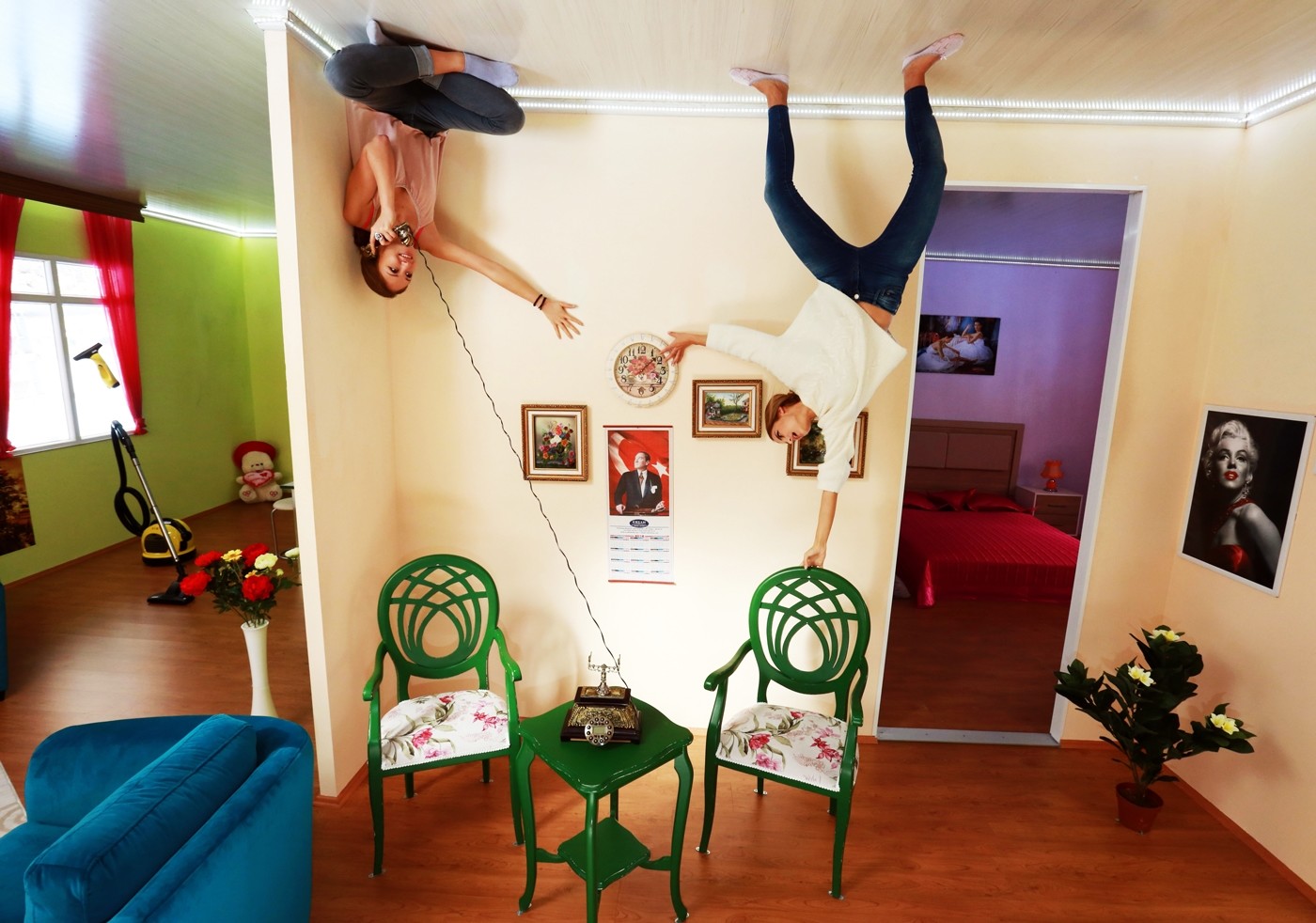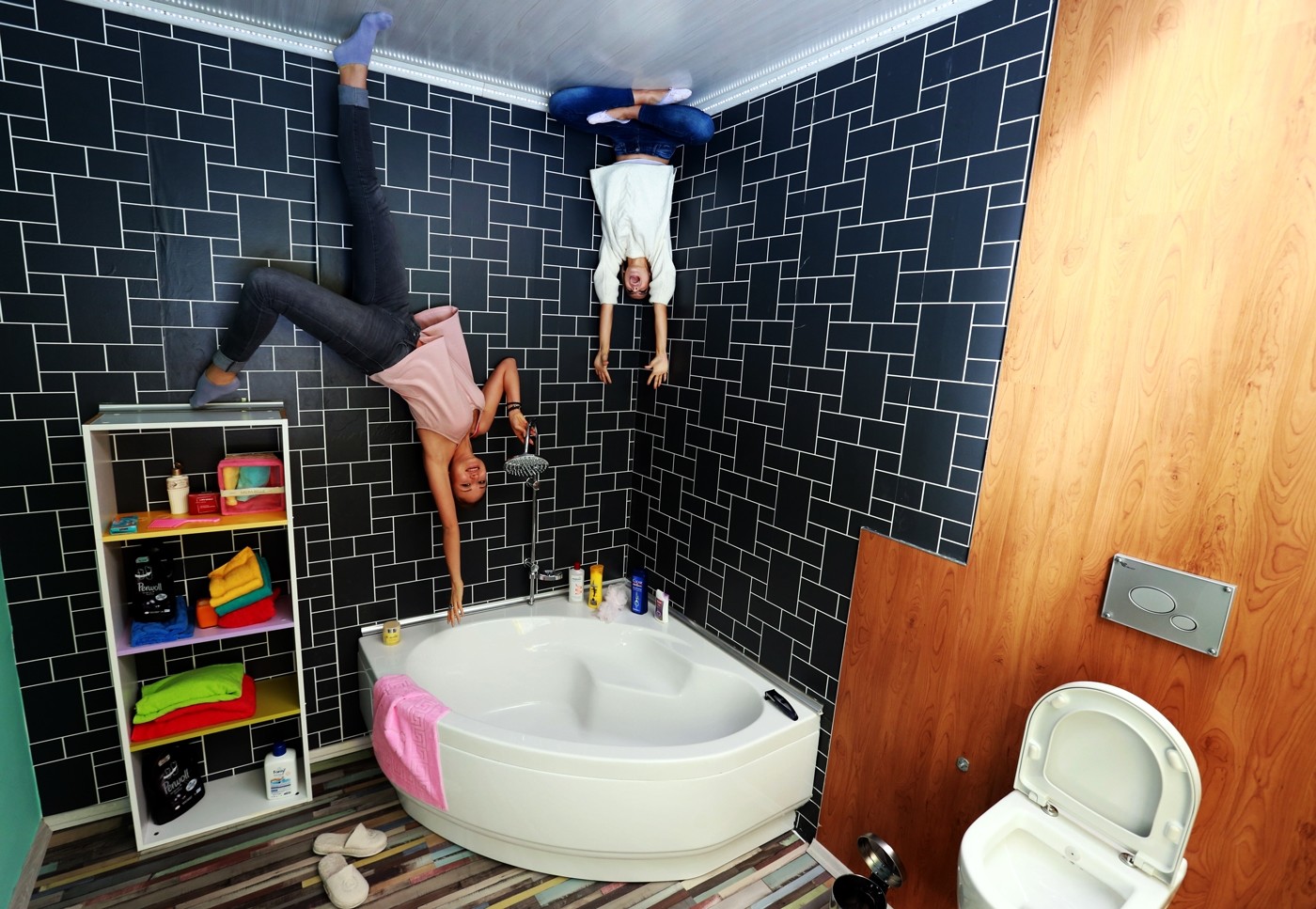 ​Mehmet Emin Görmez, the entrepreneur behind the concept, said the house was launched on Oct. 20 and his team expects at least 100,000 visitors.
"This house was built within a 4-month span at a cost of 420,000 Turkish liras ($110,000)," Görmez said.
"We aim to build two more of these in Eskisehir and in Istanbul as well."
The first upside down house Görmez built was in Antalya in 2015.
To see the upside-down house, visitors need to pay 15 Turkish Liras ($4) each; students get a discount.
The entrepreneur said visitors will get a "dazzling" feeling when they visit the house built with a "9-degree slope on one side and 8.6-degree slope on the other side".
"To build a normal house, you need to have approximately 9 tons of steel construction; however to build this house, we used 28 tons," Görmez said.
Nihan Ünlü, who visited the house, said: "It is really weird to see the furniture on the roof.
"They did not skip any detail. Even the windows open towards the opposite end."
Another visitor, Neslihan Meşe, who came to see the house with her nephews, said the house "is very entertaining for every age group, especially for children".