Babylon's January program includes a birthday celebration for Barış Manço, Unique Demonation Festival No: 8, Jehan Barbur, Ezhel, Parra for Cuva, Tricky, Büyük Ev Ablukada and Moullinex.
Kids who grew up with Barış Manço will be singing his songs on Jan. 5 with Kabus Kerim and Murat Meriç.
Bant Mag.'s annual Kendine Has Demonation Festival will welcome music fans wanting to make new discoveries. Exciting names from the independent local music scene performing on the second day of the festival, Jan. 6, will be Al'York, Alike Places, kim ki o, Aga B (Live) and Fluctuosa.
One of the most renowned figures in the music scene, composer and singer Jehan Barbur, will perform local tunes with popular jazz tunes on Wednesday Jan. 10. The singer maintains the contemporary singer-songwriter tradition with her fourth solo album, "Sizler Hiç Yokken" (When You Weren't Here).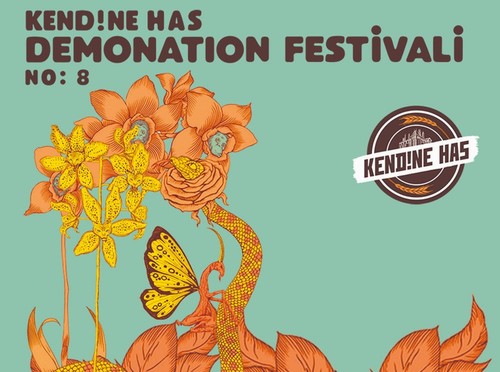 Bant Mag.'s annual Kendine Has Demonation Festival will offer new discoveries.
Ezhel, who rocked Babylon Soundgarden with his live performances throughout the summer, performs at Babylon for two nights: Jan. 11 and 12. Releasing his first album in May last year, Ezhel transfers the life of neighborhoods in Ankara to music with the sound he defines as "Anatolian Urban Core/ Hip-Hop/Reggae-Dub/Trap."
On Jan. 12, Fuat Ergin will be in the DJ cabin before and after Ezhel. The artist, who started performing on hip-hop stages in 1992 in Berlin, continued his performances in Turkey, Austria, the Netherlands, Sweden and North Cyprus.
Parra for Cuva, combining deep house, downtemp and ambient with classical and jazzy piano compositions, takes the stage at Babylon once more on Jan. 13. Rocking the world charts with their cover of "Wicked Games," Parra for Cuva is supported by Traum Schallplatten, Delicieuse Records and Berlin-based record company Lenient Tales.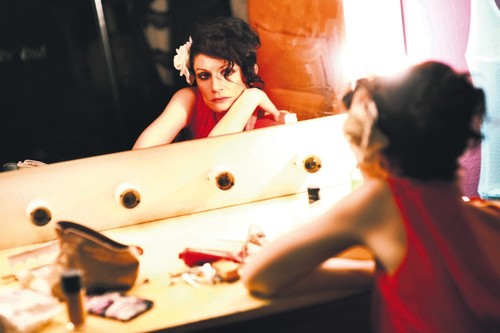 Jehan Barbur will perform local songs along with popular jazz on Wednesday, Jan. 10.
One of the leading names of '90s trip-hop, Tricky takes the Babylon stage on Jan. 19. Tricky, who played a key role in "Blue Lines," started his solo career with "Maxinquaye," a Mercy Award nominee. The British music man has worked with major figures, including Björk, Luscious Jackson, Terry Hall, Alison Moyet, Neneh Cherryve, Red Hot Chili Peppers, Whale, Beyonce, Alanis Morissette and Goldfrapp. His latest album, "Ununiform," was released by his own record company, False Idols; in total, he has released 13 albums.
The Turkish music scene's leading name, Büyük Ev Ablukada, returns to Babylon with their latest album "Fırtınayt" on Jan. 20. The new format of the group, which has more electronic tunes, will raise the energy at the venue.
Av extraordinary name in dance music from Portugal, Luis Clara Gomes' nu-disco project Moullinex will be at Babylon on Jan 26. In addition to their own productions, they are known for their remixes of Cut Copy, Sebastian Tellier and Two Door Cinema Club and welcome many names, including Kamp!, Mirror People, Da Chick, Throes + The Shine. Along with performances by Tresor, Paradiso, Razzmatazz, Lux, Boiler Room; they have performed with Frank Ocean, Duke Dumont, John Talabot, Chet Faker, Goldroom, Peaches, Solomun and Jamie XX at festivals including SXSW, Eurosonic and ADE. Moullinex just released their third album "Hypersex." The founders of Soul Revue, Orkun Bozdemir and Can Ayverdi, will be the hosts that night with their DJ performances before and after the live performance by Moullinex.