The digital exhibition, with a selection from the British Council's visual arts collection, "Museum Without Walls," invites visitors to discover the power that unsettles the stereotypical value judgments of portraits. Curated by Ulya Soley, the exhibition represents 80 years of portraiture in British art.
"You Look Familiar" offers an exhibition experience beyond time and location and allows visitors to navigate the exhibition freely in a dynamic space with works of art displayed, also showing the story behind them.
This digital platform, established by the British Council to reach wider audiences and set stronger dialogue, can be seen at https://exhibitions.britishcouncil.org.tr as of Jan. 16, 2018. The exhibition is also accessible on all desktop and mobile devices.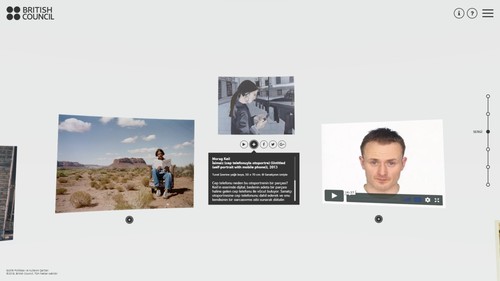 The digital platform of the "You Look Familiar" exhibition offers an exhibition experience beyond time and location to its visitors.
In addition, a special audio narration format will be available for the visually impaired thanks to cooperation with the Audio Description Association.
The exhibition discovers equality, diversity and inclusion through the portraits from the British Council Collection. Some of the figures featured in the exhibition that use portraits as tools for representing cultural trends, social relations, identity politics and political activities are Lucian Freud, one of the most outstanding names of British art, and contemporary artists including Jake and Dinos Chapman, Sarah Lucas, Chris Ofili, Tracey Emin and 2017 Turner Prize winner Lubaina Himid.
It is impossible to think of portraits as an elitist tradition in today's world as we encounter many familiar faces in photographs that form the basis of the digital landscape and social media.
The title of the exhibition is based on our instinct to feel closer to the familiar while it invites the visitors to meet different faces to enhance diversity.
The audience is at the center of the digital area created and is able to navigate effectively within the exhibitions. The work is displayed on panoramic platforms.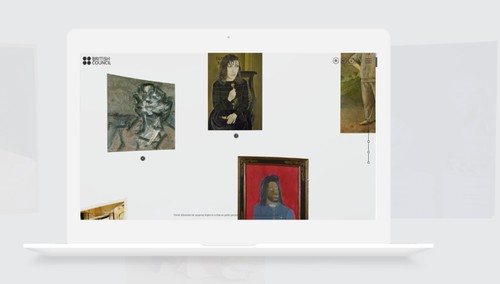 The digital platform of the "You Look Familiar" exhibition offers an exhibition experience beyond time and location to its visitors.
Like last year, the exhibition provides more detailed information through a selection of videos about the exhibition, pieces, artists and written resources.
Who is Ulya Soley?
Ulya Soley works as a collection manager at Pera Museum and co-curator and editor of various exhibitions and publishing projects of the museum.
After completing her degree in Art History and Psychology at McGill University, she did her master's degree in Culture, Criticism and Curatorship at Central Saint Martins.
She was the co-curator of "Katherine Behar: Data Entry" exhibition at Pera Museum together with Fatma Çolakoğlu and she also curated the "Stereo-Reality" exhibition as part of Proto5533's young curators program.
Soley is also a member of the International Association of Art Critics (AICA) and her articles have been published in print and online including the Pine Magazine, UQ, The Believer Logger, Istanbul Art News and Sanatatak. She also has an online publication project called "Stimuli."