"Singapore Unseen", curated by photographer Tay Kay Chin, presents an in-depth study of Singapore's rather unknown face visible only from a local perspective. Pera Museum and Istanbul Research Institute's collaborative exhibition, "Istanbul's Seaside Leisure" is curated by historian, writer and academic Zafer Toprak, and is a documentary testament of how daily social practices evolved from the late 19th century to the 20th century.

Istanbul's Seaside Leisure: Nostalgia from Sea Baths to Beaches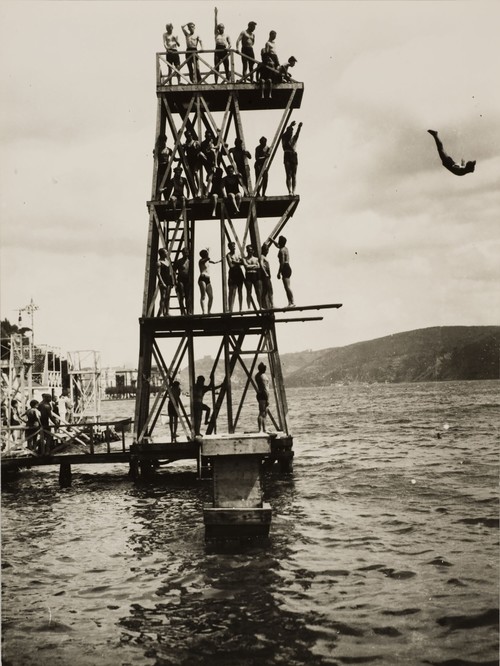 Selahattin Giz, "Swallow Dive at the Beyaz Park Beach," 1932.
Pera Museum and the Istanbul Research Institute present are now running the "Istanbul's Seaside Leisure: Nostalgia from Sea Baths to Beaches" exhibition, which focuses on the significant cultural and social transformation that took place in the late 19th and early 20th centuries in Istanbul through the city's multifaceted and unique coastal culture.
"Istanbul's Seaside Leisure" includes photographs, magazines, comics, objects and books from various private and institutional collections from Turkey, and tells a story while addressing the change and socialization of norms of how Istanbulites used their free time, especially following the turn of the century. Curated by historian, writer and academic Zafer Toprak, it is a documentary testament of the radical transformations in people's lifestyles in the Republic. Celebrating its 10th year, the Istanbul Research Institute also features an extension of the exhibition in its gallery space.
World War I critically shaped and transformed Ottoman society's relationship with the sea. Swimming in the sea - regarded as something to be done in a private - was considered wrong and even illegal for a long period. Despite the progressive influence of the West, during the second half of the 19th century, inhabitants in a coastal city like Istanbul had to make do with sea baths enclosed with wooden panels. As secularism was embraced with the founding of the Republic, a sense of individuality grew visible in society, leading to a more intimate relation with the sea.
The change from sea baths to beaches was a kind of revolution. The White Russian immigrants escaping communism in Russia affected many changes in Istanbul's social life. Arguably, the most important of these was the introduction of beach-going culture and seaside pleasure that brought people in contact with the sea. From the 1920s onward, sea baths gradually evolved into beaches where men and women could swim together. The people in the city soon got used to going to the beach and the activity created its own forms of entertainment, fashion and culture. Once the sea became a part of urban life, Istanbul developed a unique sense of freedom as well. The golden era of beach culture lasted until the 1960s, after which rapid social and demographic changes took their toll. In a way, the city lost its sea.
Istanbul, surrounded by water, has been one of the world's most important port cities throughout history. Pera Museum and the Istanbul Research Institute display this history with this extraordinary exhibition. Also accompanying the exhibition is an extensive publication shedding light on the public's sea, sea faring and sea culture in general, exploring the multifaceted and unique sea culture of Istanbul.

Singapore Unseen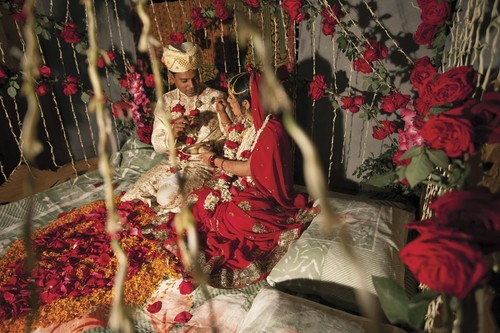 Tay Kay Chin, "Made in Singapore" (2011), C-print, 60cm x 40cm.

Pera Museum's new spring exhibition "Singapore Unseen," curated by photographer Tay Kay Chin, presents an in-depth study into Singapore's rather unknown face solely visible from a local perspective.
The "Singapore Unseen" exhibition brings together "ordinary" scenes from daily life in Singapore through unique viewpoints of photographers living in the country and is on view until 20 May. Curated by photographer Tay Kay Chin, the exhibition is the outcome of a two-year collaboration by PLATFORM - a photography collective to promote photojournalism and documentary work in Singapore and presents the works of 34 photographers.
Officially, Singapore is a modern, cosmopolitan society of 5.6 million, made up of people who are predominantly Chinese, as well as those who are Malay, South Asian and of other ethnicities. But at a closer look one encounters layers of complexities that go beyond and even defy this neat first impression. Often left out are the country's rural past, its origins as a migrant society, and even the everyday people and places that make up the city today. Living in this gap between image and reality, Singaporeans try to sink roots in a land that they sometimes also struggle to recognize.
In Singapore's five decades of independence, various ambitious photography projects have been commissioned by the state to record milestones of our history. In 1984, "A Salute to Singapore" brought world-famous photographers to document our shores, and their perspectives were supplemented by the work of four photographers from the local newspaper. In 1990, when another photography-driven book was commissioned, the images in "Singapore: Island, City, State" were largely those of local photographers. In these two books, the images of Singapore were startlingly different. The former cast a more cursory and foreign look at the way we live, while the latter delved deeper into the everyday and the "ordinary."
In the course of time, photography in Singapore has demonstrated major progress and most importantly, many local photographers feel the urge to tackle contemporary concerns and issues. Focusing on their homeland, these photographers present their own singular angle of their experience. This selection of 35 photographers' works about Singapore reflects a pervasive consciousness of what lies beyond the glossy facade of the city, or between its cracks. The images present a closer look at the minutiae of everyday life, the people and places that tend to be overlooked or taken for granted, and the icons of Singapore success that can be tested and pierced to reveal their hollow centers.
Many of the photographers in this project are Singaporeans, while a handful of them are long-time visitors and residents who originated from other parts of the world. Collectively, their images show the world what Singapore means to them.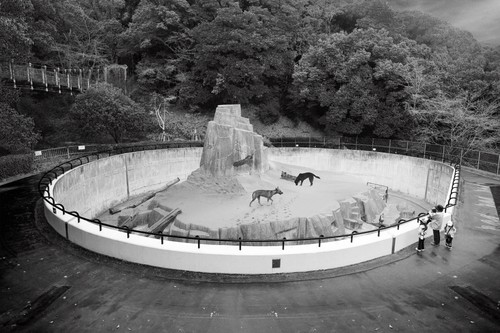 Robert Zhao Ren, "The Land Archive" (2014), C-print, 60cm x 40cm.

Pera Museum is open Tuesdays through Saturdays from 10 a.m. to 7 p.m. and on Sundays from 12 p.m. to 6 p.m. Fridays are longer and free at the Museum. On "Long Fridays," Pera Museum is open and free of admission charges from 6 p.m. to 10 p.m. Wednesdays are "Young Wednesday," and the museum is free for all students.
The Istanbul Research Institute is free of admission charges and is open Monday through Friday from 9 a.m. to 5:30 p.m. and on Saturday between 10:30 a.m. to 5 p.m. Wednesdays are longer at the Institute! On "Long Wednesdays," the Istanbul Research Institute is open until 8 p.m.