İş Sanat's new season starts Nov. 8 with an opening concert by the Presidential Symphony Orchestra. From classical music to jazz to world music, dance performances, local projects, poetry recitations and children's plays, İş Sanat promises many events for seven colorful months.
Speaking about opening night, İş Sanat Chief Executive Zuhal Üreten said, "In addition to its main service, İş Bank takes contributing to culture and arts for the social benefit of the country as one of the most important duties of the bank. It contributes to many branches of art such as music, plastic arts, museum studies and archaeological studies for the long term. I think İş Bank deserves to be known for art."
Art Director Defne Turaç said that they have brought many distinctive local artists, world-renowned foreign artists and orchestras for art lovers in Istanbul, saying: "We excitedly hope that the new season of İş Sanat will be welcomed with great admiration. We would be happy to host all art lovers at our events."
Anu Tali, a distinctive conductor of the new generation thanks to her innovative ideas, will conduct the opening concert by the Presidential Symphony Orchestra accompanied by young artists Emir Kemancı (viola) and Gamze Erengönül (violin), as part of the Shining Stars series.
The tickets for the opening concert can be bought at the main ticket office of İş Sanat or on Biletix.
A classic İş Sanat season with music
İş Sanat continues to bring the most rooted world orchestras together with famous soloists. Here are some highlights:
- With a fruitful repertoire ranging from Wolfgang Amadeus Mozart to Francis Poulenc, French pianist Lucas Debargue, a young star of classical music, will be accompanied by the Basel Chamber Orchestra, one of the best chamber orchestras in the world, on Nov. 20.
Gabriela Montero, popular for her improvisation skills and extraordinary performances, will be accompanied by the Scottish Ensemble, the first professional string orchestra in the U.K., on Nov. 30. The Guardian says "An irresistible serenity…" for the performance of Montero and the orchestra.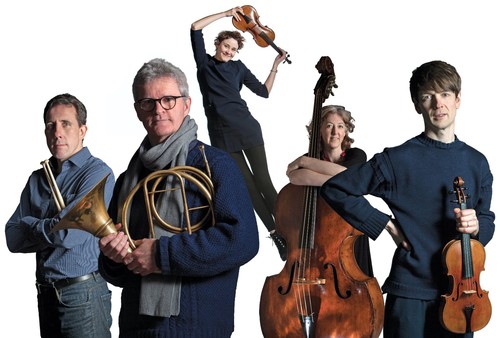 The Orchestra of the Age of Enlightenment will accompany Magdalena Kozena at her concert at İş Sanat on Feb. 9.
Renaud Capucon, a violinist at the height of his career, will perform with Wiener Concert-Verein, a privileged band in the international arena that celebrated its 30th anniversary as a chamber orchestra. Philippe Morard will be the chief of the concert on Friday night Dec. 14.
The first mandolinist candidate for a Grammy Award, Avi Avial, will appear with Cappella Gabetta, which contributes classics and early period classics, on Jan. 9, Wednesday. The chief of the band, on the other hand, will be Andres Gabetta, a highly skilled violinist.
- An irreplaceable soloists in the top opera halls and described as "a real diva" by the Washington Post, mezzo-soprano Magdalena Kozena will be accompanied by the Orchestra of the Age of Enlightenment, on Saturday night Feb. 9. The orchestra will be conducted by Giovanni Antonini.
Originally composed by Franz Schubert for piano and vocal, "Winterreise" ("Winter Journey") will be performed by bass-baritone Shenyang, permanent guest artist of the Shangai Opera, with the Borusan Quartet for the first time on the night of March 6.
Founded by early period music expert Christiana Pluhar in 2000, L'Arpeggiata will mix baroque music with jazz tones in "Handel Goes Wild" on Thursday night April 25, along with soprano Celine Scheen.
Highly praised classical pianist Garrik Ohlsson will give a concert with the Boston Symphony Chamber Players on the night of May 9.
Legendary jazz figure Arturo Sandoval at İş Sanat
With a unique style that melds classical pop, jazz and blues, Sarah McKenzie will appear Tuesday night Dec. 4. As a pianist and singer, she is associated with the powerful female musicians of jazz such as Blossom Dearie and Diana Krall.
One of the legendary figures of jazz and honored with the Presidential Medal of Freedom by former American President Barack Obama, Arturo Sandoval will be at İş Sanat on Feb. 27, Wednesday. The artist was also won 10 Grammy awards and an Emmy.
Extraordinary performances by The Tiger Lillies
İş Sanat continues to host the best examples of world music.
Ariadna Castellanos, who combines modern electronic music with traditional flamenco, will be at İş Sanat on Jan. 25, Friday.
Founded in 1989, The Tiger Lillies, which meets the dark salons of cabaret and the black humor they took from the street with punk, will appear on Feb. 19, Tuesday.
Francesca Ganon, the chief soloist of Cirque du Soleil and Rene Dupere, the composer of Cirque du Soleil, will give a heart touching concert on April 11, Thursday. The concert will be accompanied by the Turkish string quartet Semplice Quartet.
Local projects as a musical bridge
İş Sanat brings together the most popular Turkish artists with unique projects.
Inspired by Cevat Şakir Kabaağaçlı's ("The Fisherman of Halicarnassus") book "Mavi Sürgün" ("The Blue Exile"), pianist and composer Sabri Tuluğ Tırpan premieres a work with the same title on March 15 with Yetkin Dikinciler narrating.
Tanini Trio will present a project titled "West of the East, East of the West, " accompanied by Melihat Gülses and kemancha artist Derya Türkan.
Where literature and music intersects
The audition series, which is followed with great interest by poetry and story enthusiasts and serves as the intersection of music and literature, continues throughout the 19th season. Pieces by Nazım Hikmet, Orhan Veli, Sait Faik Abasıyanık and Sabahattin Ali will be vocalized by master actors accompanied by music composed by conductor Serdar Yalçın. Due to the great interest of young listeners, midday sessions will be organized as in the previous season.
İş Sanat supports shining young stars
For young, skillful stars, the Shining Stars concerts will take place at Milli Reasürans. Supporting young artists on their first steps into the classical music world, İş Sanat will announce the Shining Stars of the new season in November.