Iranian poet, writer and academic Fatemeh Shams will shed light on the history of poetry in a conference at Istanbul's Beykoz University on Dec. 19. Talking in detail about the art of poetry, Shams will also answer questions at her conference titled "Liminal Spaces in Modern Persian Poetry of Iran and Afghanistan."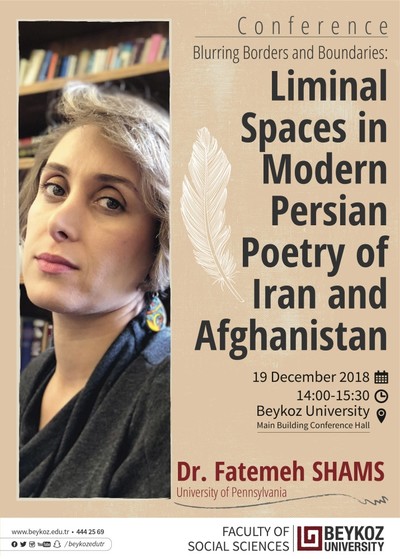 Beykoz University, which has succeeded in making a difference in education with innovations, goes on hosting world-renowned experts. Shams, an academic at the University of Pennsylvania, will meet academics and university students at Beykoz University's rectorate conference hall on Dec. 19, at 2 p.m. She will take the audience on a journey through the unknown depths of Iranian and Afghan poetry.
Academic and poet
Shams settled down in the U.S. after living in U.K for some time. Studying and holding conferences, especially on the topics of censorship and literary production under the control of the government, Shams works closely on the fields of Iranian and other Near Eastern languages and literature. She received her doctorate degree from Oxford University before joining University of Pennsylvania. As an academic, she has taught Persian Language and Literature at various educational institutions. Shams is also an award-winning poet with three published collections.