The world's longest-reigning monarch turned 88 years old Saturday, amid growing concern over the Thai king's health and the royal succession.
Cities and their inhabitants throughout the kingdom were swathed in yellow - the traditional Thai colour for Monday, the day the king was born - and homes, offices and streets were festooned with Bhumibol's image.
King Bhumibol Adulyadej, also known as Rama IX, has had several stays in hospital over the past several years. He last entered hospital in May and continues to reside there, being treated for a variety of maladies.
He has made few public appearances in recent years.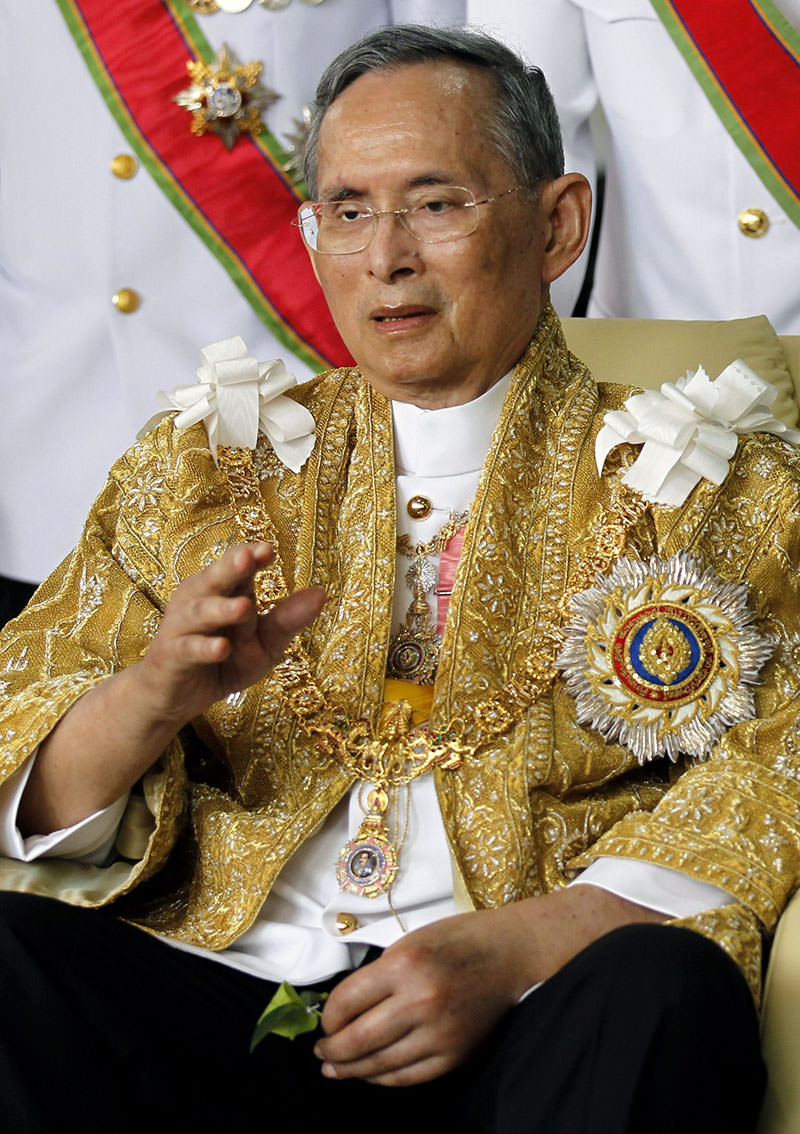 Bhumibol is currently the third-oldest monarch in the world, after Britain's Queen Elizabeth II, 89, and Malaysia's King Abdul Halim, who turned 88 last week.
His reign of 69 years is the longest for a living monarch, followed by Elizabeth II and Abdul Halim, who have ruled for 63 and 57 years respectively.
Bhumibol is a unifying figure and a stabilizing force in the country that has experienced frequent political turmoil and military coups under his reign.
He is regarded as a patriarch by the Thai people, and his birthday on December 5 is also celebrated as Father's Day in Thailand.
His son, Crown Prince Maha Vajiralongkorn, will lead more than 600,000 people in a bicycling event for charity to honour the king next week.