Hundreds of thousands of protesters formed a sea of white in central Jakarta on Friday to urge police to arrest the Indonesian capital's governor, who is accused of insulting Islam.
The gathering -- named "Action to Defend Islam III" -- is the latest in a wave of sprawling protests to descend on the capital to demand the acceleration of legal proceedings against Governor Basuki "Ahok" Tjahaja Purnama.
The demonstrators, mostly dressed in white, came from various regions of Java island to protest in an area around the National Monument for an event that culminated in Friday prayers.
Among those making speeches was national police chief Tito Karnavian, who told the sprawling mass that the case is now been handled by the Attorney General's Office and will soon be tried in court.
"We ask for your support so that the legal processes can continue to run," Karnavian said, as demonstrators shouted "Prove it!" and "Arrest! Capture Ahok now!"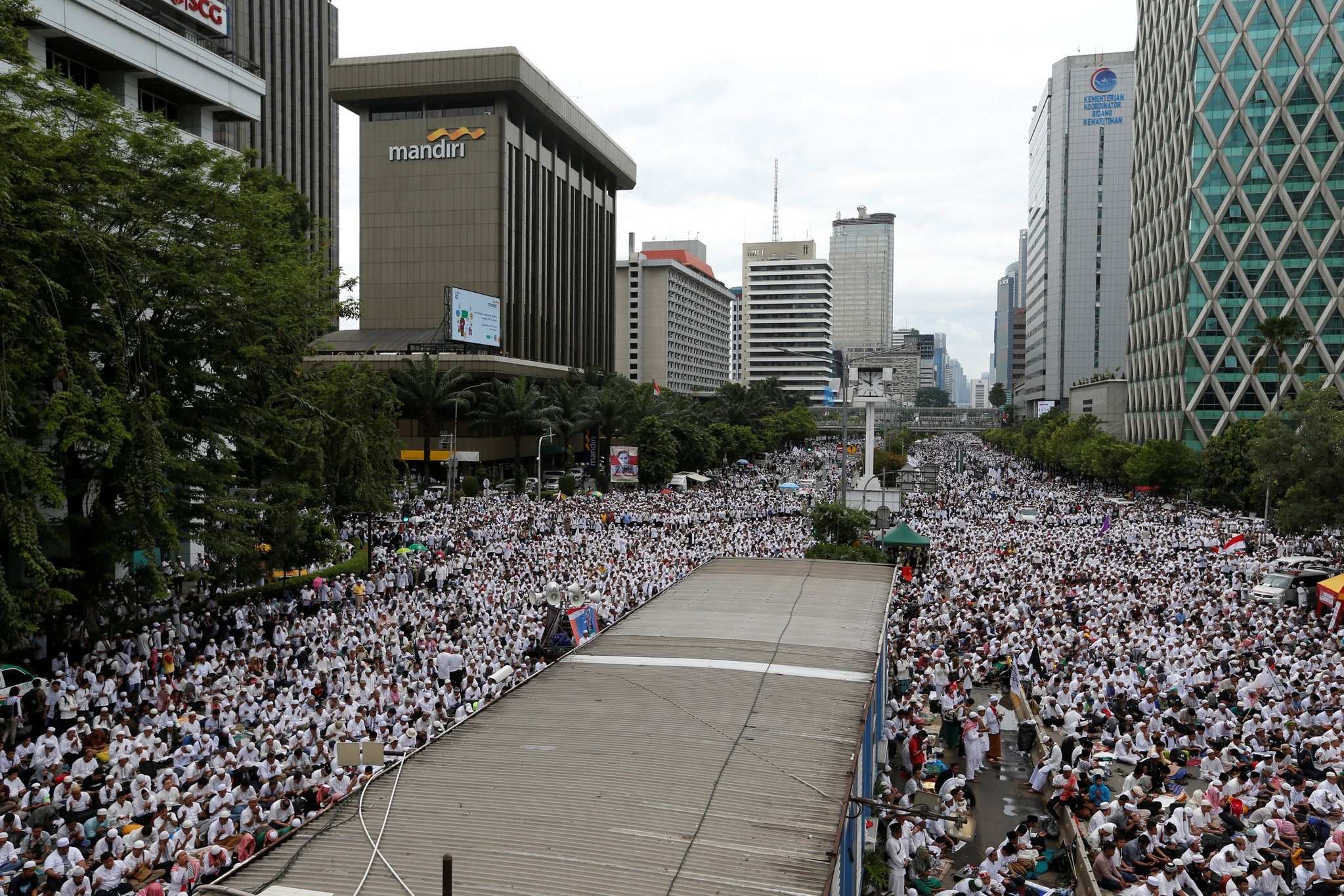 (Reuters Photo)
President Joko "Jokowi" Widodo, who is a political ally of the Jakarta governor, unexpectedly went to the national monument to join Friday prayers with the sprawling crowd.
Ahok is accused of publicly insulting Islam, however he says he was calling for people not to be "deceived" by those using one of Quran's verses, Al Maidah: Chapter 51, not that the verse itself was insulting.
Around 13 different parties have reported him to the police on charges of defamation.
After a lengthy investigation, Ahok has been named a suspect in the case, but despite cries for his arrest he remains free but unable to leave the country.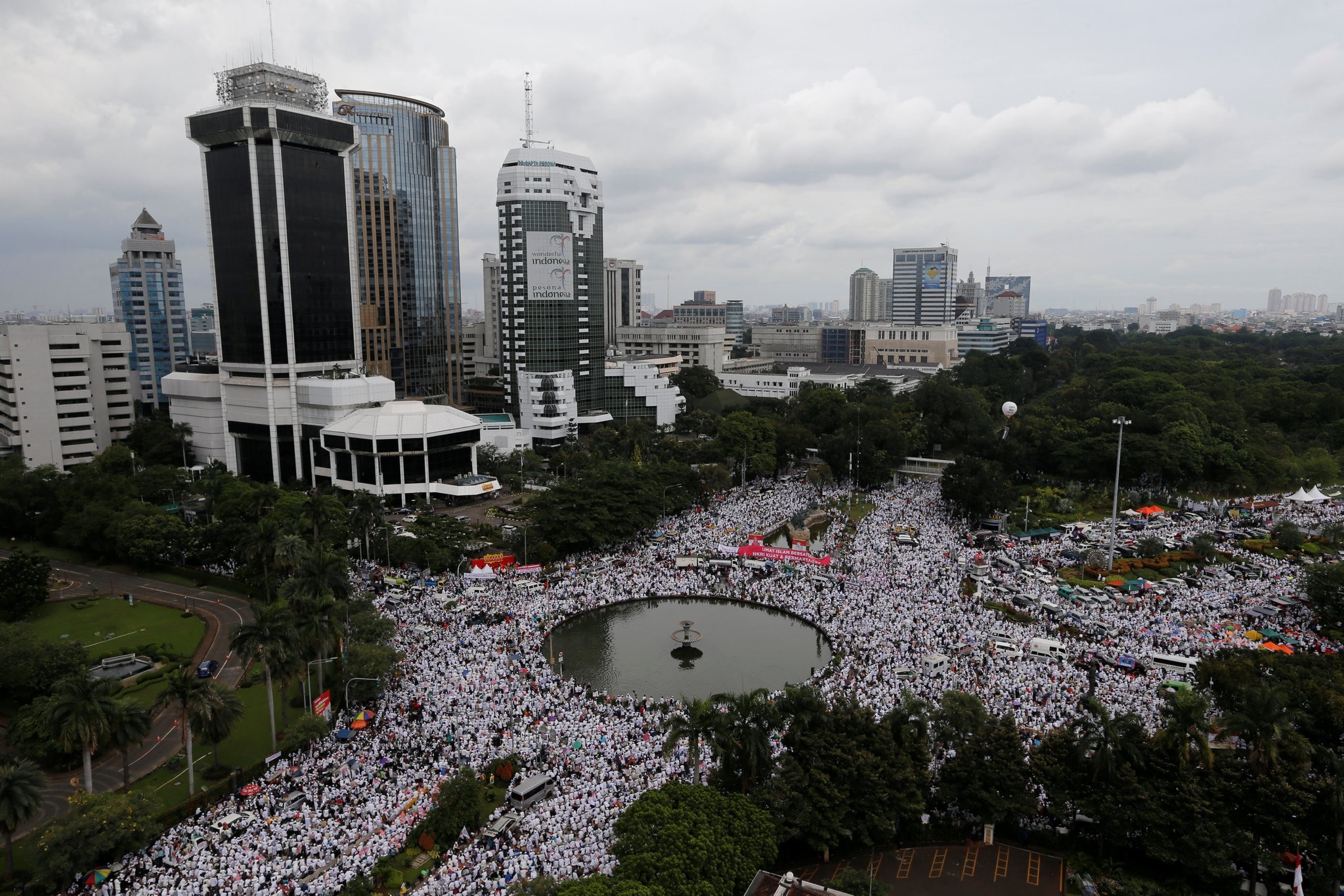 (Reuters Photo)
On Friday, National police spokesman Boy Rafli Amar told Anadolu Agency that police were wary of terrorist groups infiltrating the protest and taking advantage of the complaint to cause chaos.
Police have arrested nine people they call Daesh sympathizers for provoking the Nov. 4 chaos in which violence erupted after nightfall.
One person was killed and dozens injured as a crowd attacked police lines and the governor's house.
"To those who have other agendas [other than peaceful action], we wish to stop their intentions," Amar said.