Vietnam has slammed a fishing ban China has imposed in parts of the disputed South China Sea, saying it violates Vietnamese sovereignty and further complicates the tense situation in the troubled waters.
China's Ministry of Agriculture on Monday issued a seasonal fishing ban in parts of the South China Sea, including waters near the Paracel islands claimed by Vietnam but occupied by China.
Foreign Ministry spokesman Le Hai Binh said in a statement Tuesday that Vietnam opposes and rejects the ban, adding Vietnam has the legal grounds and historical evidence to back up its sovereignty claims.
He said China's unilateral action seriously violates Vietnam's sovereignty and goes against international law.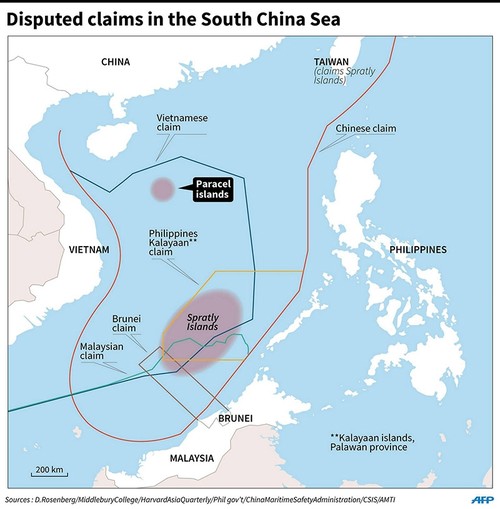 China claims most of the South China Sea, while Taiwan, Malaysia, Vietnam, the Philippines and Brunei claims parts of the sea that commands strategic sealanes and has rich fishing grounds along with oil and gas deposits.
Last January, China lashed out at U.S. after the USS Carl Vinson aircraft carrier group patroled the South China Sea, blamed the U.S. for challenging its territorial sovereignty.