"Cover your head". That's the advice offered in a manga comic published by local authorities in Japan describing what to do in the event of a North Korean missile strike.
Officials on the northern island of Hokkaido, which has already had two missiles from North Korea fired over it, published the manga survival guide titled "In case a missile flies over" earlier this month.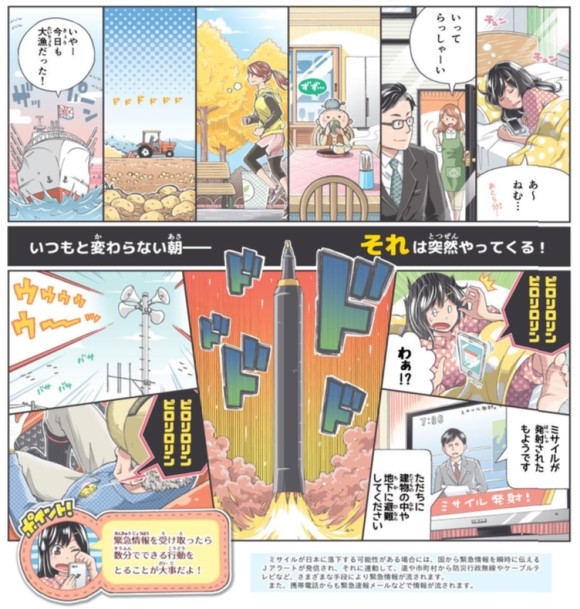 The four-page comic, created by local manga artist Manabu Yamamoto, details what the island's 5.5 million residents should do when they hear sirens, loudspeaker messages and emergency phone alerts about North Korean missile launches.
In the colorful comic, characters are seen protecting themselves by wrapping their arms or cushions over their head.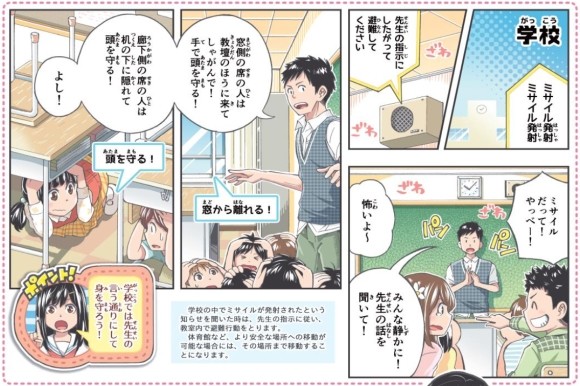 The comic shows students taking cover under their desks at school, farmers crouching down in a trench in their fields or fishermen in the ocean hiding behind a ship's wheelhouse.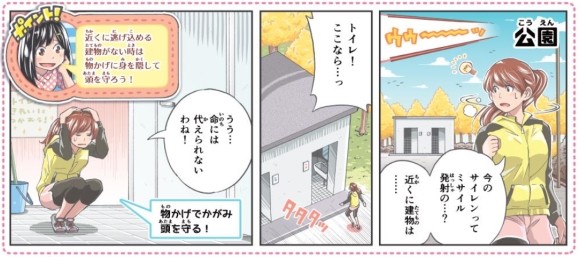 "We decided to release the manga after hearing from our residents that the current manual is hard to understand," said Kiyomi Tanabe, a Hokkaido official.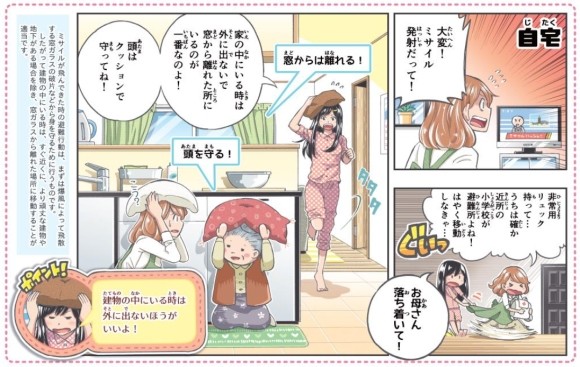 The Hokkaido government has sent electronic copies of the comic to schools, fisheries associations and other public bodies on the island so they can print them out, the official said.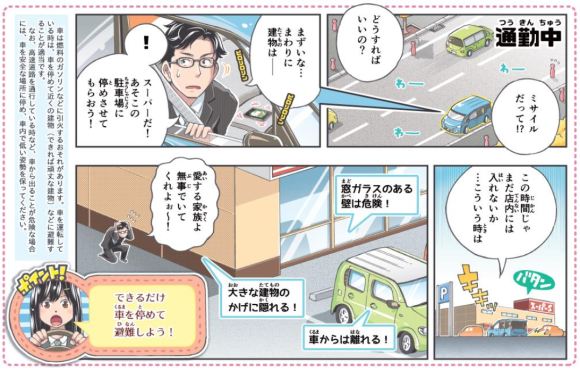 Tensions over the North's weapons programs have soared in recent months, with Pyongyang carrying out a series of missile launches and its sixth nuclear test, its most powerful yet, in defiance of multiple sets of U.N. sanctions.
Some experts have warned that North Korea is preparing to launch another ballistic missile during a joint naval drill between the United States and South Korea, which started on Monday.