The Philippines ordered the forced evacuation of people from two more municipalities near a restive volcano yesterday as the chief volcanologist warned of a possible hazardous eruption "within weeks or even within days."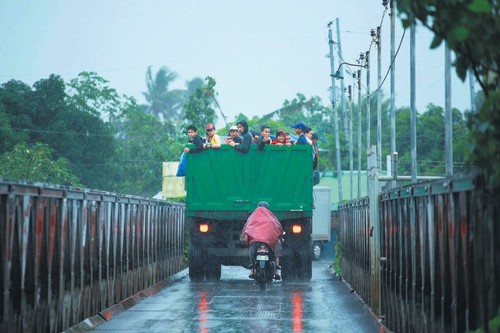 More than 12,000 residents have already fled to evacuation centers after the 2,462-metre (8,077-foot) Mayon volcano, in central Albay province, began spewing ash on Saturday and unleashed burning mud and rocks on Sunday.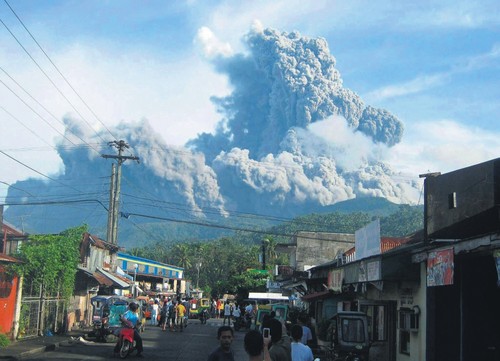 Mayon, a tourist attraction because of its near-perfect cone shape, showed a bright crater glow on Sunday, signifying lava had started to flow from the crater. Mayon's most destructive eruption was in February 1841, when lava buried a town and killed 1,200 people. It last erupted in 2014, spewing lava and forcing thousands of people to evacuate.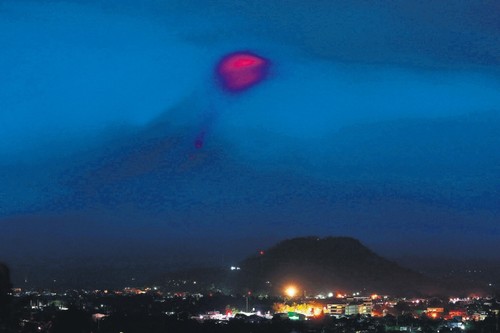 The Philippines raised the volcano alert to level 3, which indicates increased volcanic activity toward a hazardous eruption, late on Sunday. People have been advised to stay away from a 6-km (4-mile) radius Permanent Danger Zone and a 7-km Expanded Danger Zone on the volcano's southern flank.