A Pakistani welfare organization says the heatwave gripping the region amid widespread power cuts has killed 65 people in Karachi.
Anwar Kazmi, a spokesman for the private group Edhi, which is also the country's largest ambulance service, said on Tuesday that their morgue received 65 bodies over the past four days, including of people who died after losing consciousness on the streets.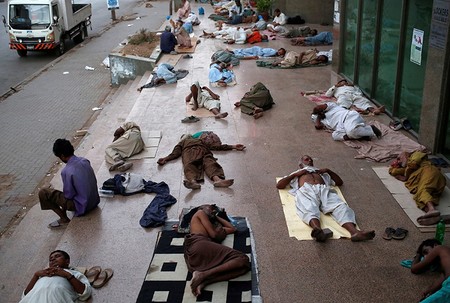 He says these people died before they could be taken to the hospital.
The government hasn't confirmed the death toll.
According to Pakistan's state-run Meteorological Department, temperatures in Karachi could reach 44 degrees Celsius — about 111 degrees Fahrenheit — later in the day.
Climate change in recent years has caused heatwaves in Karachi, the capital of Sindh province, where 1,233 people died from the heat in 2015.