A veteran executive who has led Ford's Lincoln luxury brand will now head American operations, replacing an executive who was ousted this week over allegations of inappropriate behavior.
Kumar Galhotra, 52, will replace Raj Nair starting March 1, the company said Thursday. Ford Motor Co. said in a printed release that Galhotra will lead all aspects of the North American business, the company's primary source of revenue and profits.
Galhotra has been with Ford for 29 years in a number of senior engineering and product strategy positions. He has led the Lincoln brand since 2014 and has also led the company's marketing efforts since last year.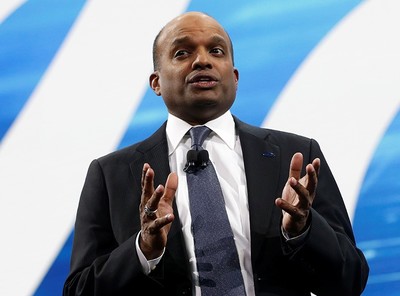 Ford announced Wednesday that Nair was leaving the company immediately. The automaker would not discuss the behavior that led to his ouster. Nair expressed regret in a company statement and declined comment when reached Wednesday by The Associated Press.
From the end of 2014 through December of last year, Lincoln brand sales in the U.S. grew nearly 18 percent under Galhotra. Lincoln's global sales were up 13 percent last year to more than 188,000, an 18-year high for the brand, thanks in part to big growth in China. One-third of Lincoln's sales were in China last year.
Galhotra will report to Jim Farley, the company's president for global markets. Farley said in the release that Galhotra is a "seasoned leader who knows how to drive a business transformation."
Nair was forced out after the company investigated a recent anonymous complaint made to the company's 24-hour hotline.
In a company statement, Nair said "there have been instances where I have not exhibited leadership behaviors consistent with the principles that the company and I have always espoused."
On Thursday, Ford said in a filing with the U.S. Securities and Exchange Commission that it was canceling Nair's 2017 and 2018 bonuses, his unvested time-based restricted stock units and his unexercised stock options. He will receive retirement benefits and health care. He also signed a two-year non-compete agreement before leaving the company.
Nair became Ford's executive vice president and head of North America last June. Prior to that, he was Ford's head of global product development and chief technical officer.
Joy Falotico, 50, will succeed Galhotra as group vice president of Lincoln and chief marketing officer, also effective March 1. She had been CEO of Ford Motor Credit Co., which provides loans to dealers and customers. Falotico has been with Ford Credit for 29 years.
David McClelland, 48, who has worked at Ford credit for a quarter-century, will take over for Falotico in the credit division.