On Friday, Pınar Karşıyaka defeated Anadolu Efes 85-71 to claim a 4-1 series victory and their first Turkish Basketball League (TBL) Championship in 28 years. It marks the Izmir-based club's second ever championship. The triumph caps a historic season for Ufuk Sarıca's club, which defeated Banvit and Fenerbahçe Ülker on its way to the Spor Toto Playoff Finals.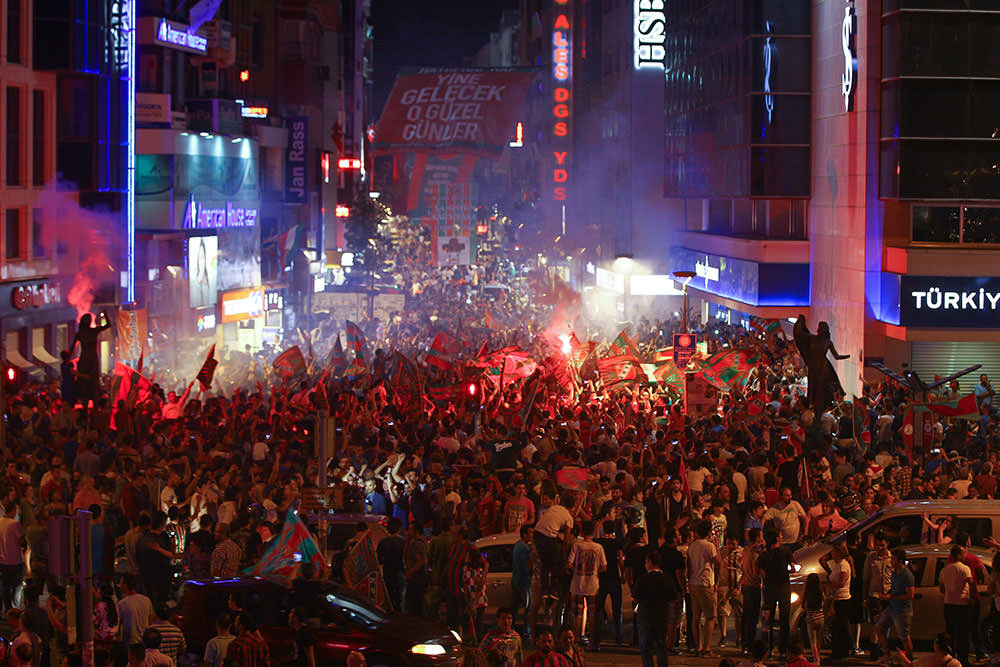 Pınar Karşıyaka fans have been celebrating the historic title since Friday. Thousands of fans gathered in front of the Karşıyaka station and met the players. The team bus toured among the fans. Then, the players took the cup on a platform in the presence of their fans at the Bostanlı recreation area. Pınar Karşıyaka President Ali Erten spoke at the celebration, thanking everybody who supported the club. He said, "If we stand shoulder to shoulder nobody can defeat us. This is a victory of resoluteness and belief. All of us believed that we would win and we won. Sports city Karşıyaka will become the capital city of sports."
"I congratulate Pınar Karşıyaka's management, coaches, players, and fans for this historic championship," The Turkish Basketball Federation President Harun Erdenay said. "This year marked the most competitive TBL season in league history, and throughout the Spor Toto TBL Playoff Pınar Karşıyaka's players thrilled basketball fans throughout Turkey and around the world."
Karşıyaka's Turkish head coach Ufuk Sarıca also made history by defeating legendary foreign coaches such as Fenerbahçe's Zeljko Obradovic and Anadolu Efes's Dusan Ivkovic. Sarıca's team defeated Fenerbahçe in the semi-final and Efes in the finals. Obradovic, who has enjoyed one of the finest careers in basketball history, closed the season trophyless. Ivkovic only won the Turkish Cup.
Sarıca began his coaching career in 2011 at Anadolu Efes. Later, he was appointed by Pınar Karşıyaka in the 2012-2013 season. Under Sarıca's management, the club entered the postseason after finishing the regular season in fourth place with a 19-11 record. In the first round of the Spor Toto TBL Playoff Pınar Karşıyaka defeated Banvit 2-1 in a best-of-three series. A dominant 82-64 win over regular season champion Fenerbahçe Ülker in Game 4 of the semi-finals guaranteed Pınar Karşıyaka a spot in the TBL Finals for the first time since the 1986-1987 season.
As a result, Sarıca finished the season with a league title and the Presidency Cup. "To be league champion this year is a fantastic accomplishment," Sarıca said. "We chased after our dreams. We reached this day believing in ourselves."
As for the game Juan Palacios had 22 points and 10 rebounds in the win. D.J. Strawberry finished with 19 points.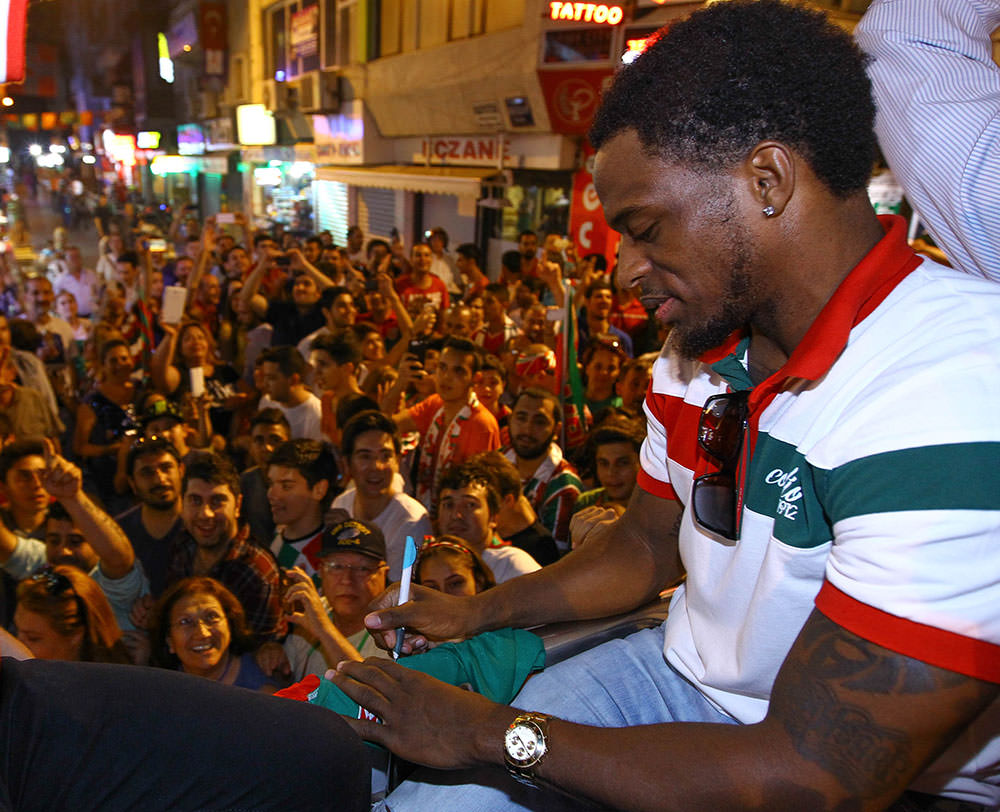 Pınar Karşıyaka point guard Bobby Dixon was named Finals MVP. He had 13 points in the Game 5 win and averaged 21 points throughout the series. He also took home the award for most 3-pointers, which came with a prize of TL 10,000 ($3,700) courtesy of TBL Sponsor ParaMara.
"I worked really hard," Dixon said after the win. "I tried to take not just myself but the team to a higher level. If not for my team I couldn't have achieved this. This is my first championship and I'm really happy."
Anadolu Efes, who have won a record 13 TBL Championships, won Game 1 at home 95-92 in overtime before Pınar Karşıyaka came storming back to win four straight.
"Throughout the Spor Toto TBL Playoff both Pınar Karşıyaka and Anadolu Efes showed what's best about the Turkish Basketball Leauge," TBL Director Samer Şenbayrak said. "The level of competition and excitement this season was unprecedented, and with the 50th anniversary of the TBL next season we look forward to taking our league to the next level."