Galatasaray's Lions enjoyed a roaring success eight seasons after they first managed to reach the semi-finals of the ULEB Eurocup with an 89-75 win against Spain's Gran Canaria at home.
Galatasaray Odeabank took on the Spanish team they first defeated in the Round of 32 in the 2007-2008 season .
A 14-point victory also polished the Lions' winning streak at Istanbul's Abdi İpekçi sports hall, where they have not lost in 2016.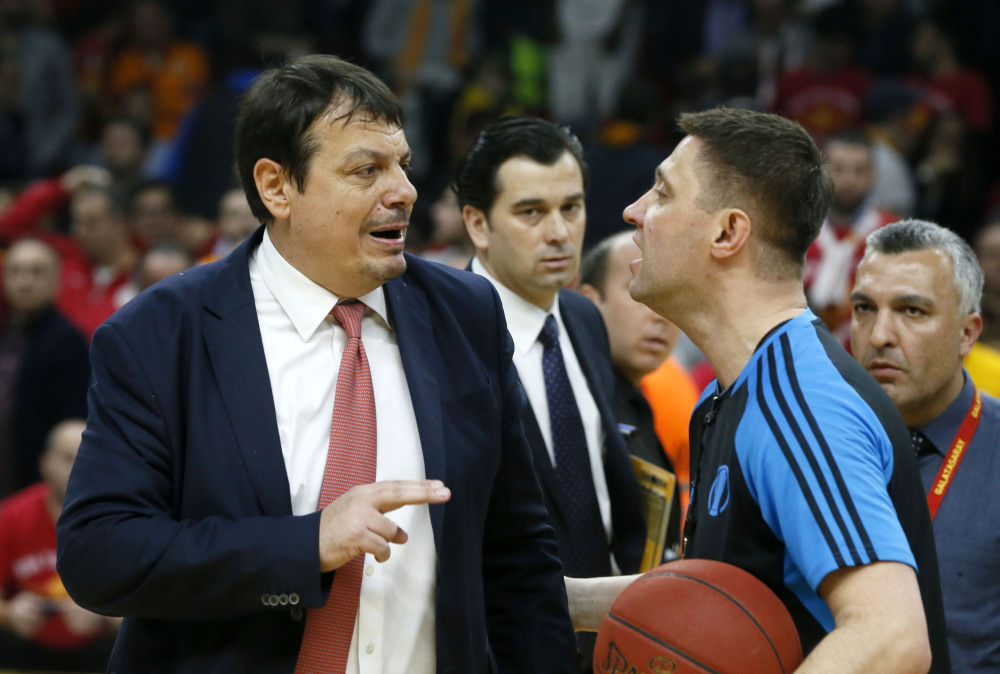 Galatasaray coach Ergin Ataman argued with referees during Thursday's game, criticizing their refereeing performance.
Galatasaray wrapped up the first half with a 49-42 lead in front of nearly 12,000 fans ,including club president Dursun Özbek and players from Galatasaray's football team.
Alabama-native Chuck Davis was MVP of the game as the 31-year-old power forward amassed 18 points, 10 rebounds and four assists for Galatasaray in slightly more than 28 minutes. Errick McCollum, another U.S. import who joined Lions in 2015, also scored 18 points. The game was close for much of the first half, but Galatasaray pushed ahead by seven at halftime and took advantage of a 12-2 charge early in the third quarter.
As the difference reached 19 on multiple occasions, Gran Canaria struggled to get back in the fourth quarter. Nevertheless, Galatasaray capped the game with final two baskets.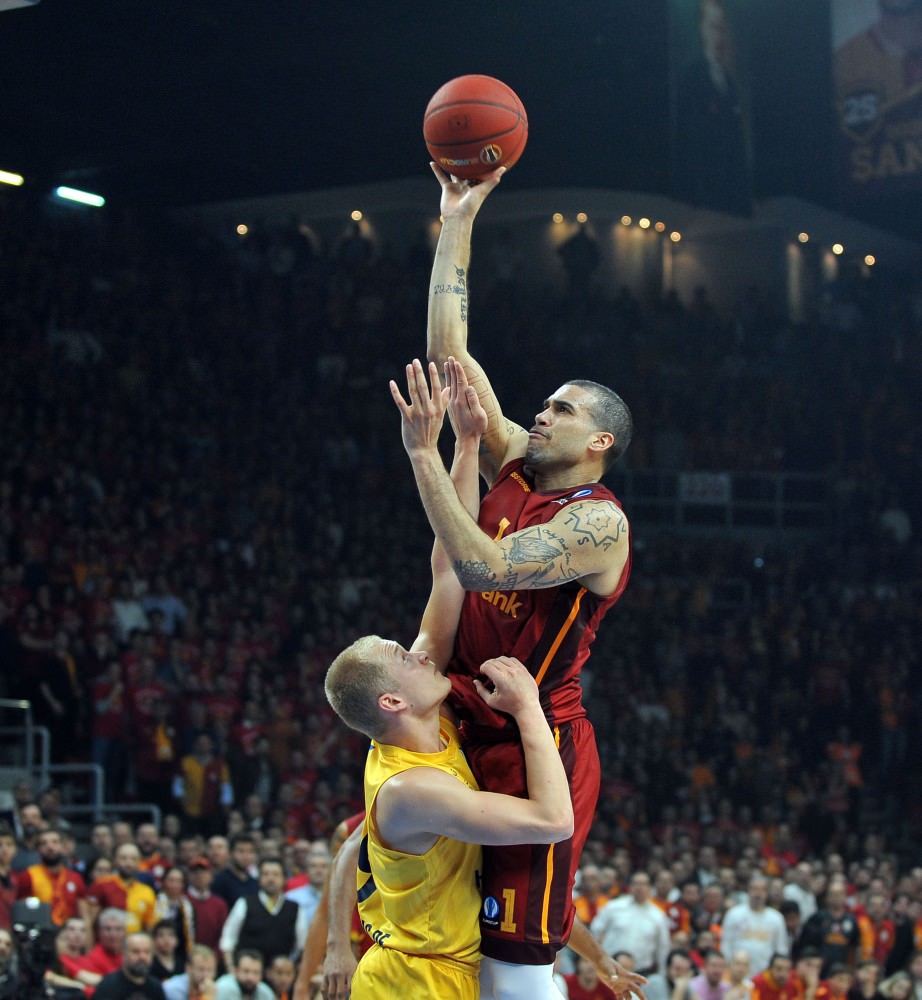 The Lions dominated the court with 43 rebounds and more than 68 percent of their two-point shots making it into the hoop. Alen Omic, a Bosnian-Slovenian center for the Spanish team, was the only shining light for Gran Canaria, with the big man getting 15 points under his belt.
Gran Canaria will compete for a spot in the finals in an April 6 match in the Canary Islands while Galatasaray already secured their place with the leadership of Group N.
The match was not without controversy. Galatasaray's firebrand coach Ergin Ataman received a technical foul for arguing with the referees. The Lions' fans sided with the coach and showed their displeasure at the referee's decision by throwing miscellaneous objects onto the court, only minutes after several fans engaged in a quarrel among themselves before police broke them up. Speaking at a post-game press conference, Ergin Ataman said they expected "at least a few fouls against Galatasaray." "Apparently, the trio of referees wanted to prove they would not be biased for the home team but we expect referees in our away games to do the same," he said. Ataman said that with only three games left in the Eurocup, they would go to the Canary Islands to showcase "a quality game, not to keep a 14-point lead intact." "Galatasaray are superior to Gran Canaria and we dominated the game save for a few mistakes in defense in the first quarter," he said.
Gran Canaria's coach Aito Garcia Reneses said they "lost control" in the third quarter and heaped praise on Galatasaray's defense. "There was a good atmosphere (in the sports hall) and I already told my players that it would be a difficult game. We are still a few points behind but I think we can overcome it," he said at a post-match press conference.
Galatasaray boast a record of victories at home this year while its last defeat was to Neptunas of Latvia in the Eurocup back in 2015. Gran Canaria were also enjoying a streak of victories and the Lions defeat was their first loss in four months after they won their last seven away games, though they have suffered three losses in away games at ULEB Eurocup games.
Gran Canaria enter the semi-finals as the only team with at last 15 wins. The team are also the highest-scoring in the semi-finals, with an average of 85.3 points per game. Statistics on the Eurocup website show Gran Canaria had the most assists, 19.4 per game and total rebounds with 36.5 per game, along with most 3-pointers at 10.5.
Galatasaray stand out among the semi-finalists in blocked shots with 3.6 per game and free throw accuracy at 81.4 percent.