Turkish giants Fenerbahçe closed in on the Euroleague Final Four after taking a 2-0 lead against their rival in the best-of-five quarter-final series on Thursday.
Fenerbahçe vindicated several years of heavy investment in a 100-78 whitewash over Real Madrid in the game held in Ülker Sport Arena in Istanbul.



Gustavo Ayon (R) and Pero Antic

A ferocious start gave Fenerbahçe a 41-29 lead against Real at the interval as the champions misfired, hitting only one of nine three-pointers in the opening half.
Real wiped out the deficit in the third quarter and briefly led 52-51 but the hosts came storming back in the final period and prevailed thanks to 17 points apiece from guards Bogdan Bogdanovic and Kostas Sloukas.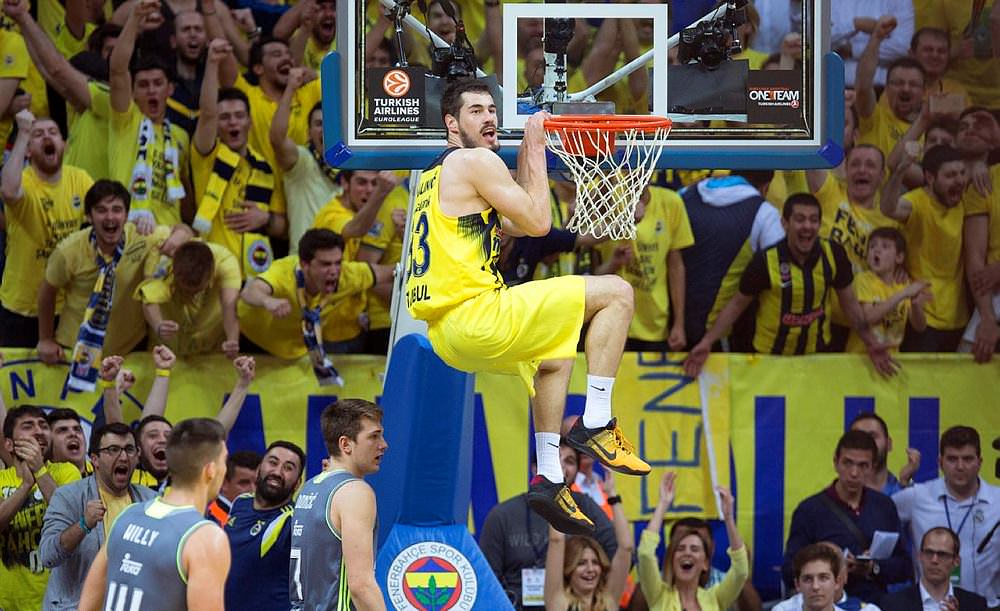 Nikola Kalinic

Real, the royalty of European club basketball seeking a record-extending 10th title, face the daunting task of repelling potent and fired-up challengers.
Fenerbahçe, who lost to Real in last year's semi-finals, look a different prospect this season and one capable of becoming the first Turkish team to win Europe's premier club competition.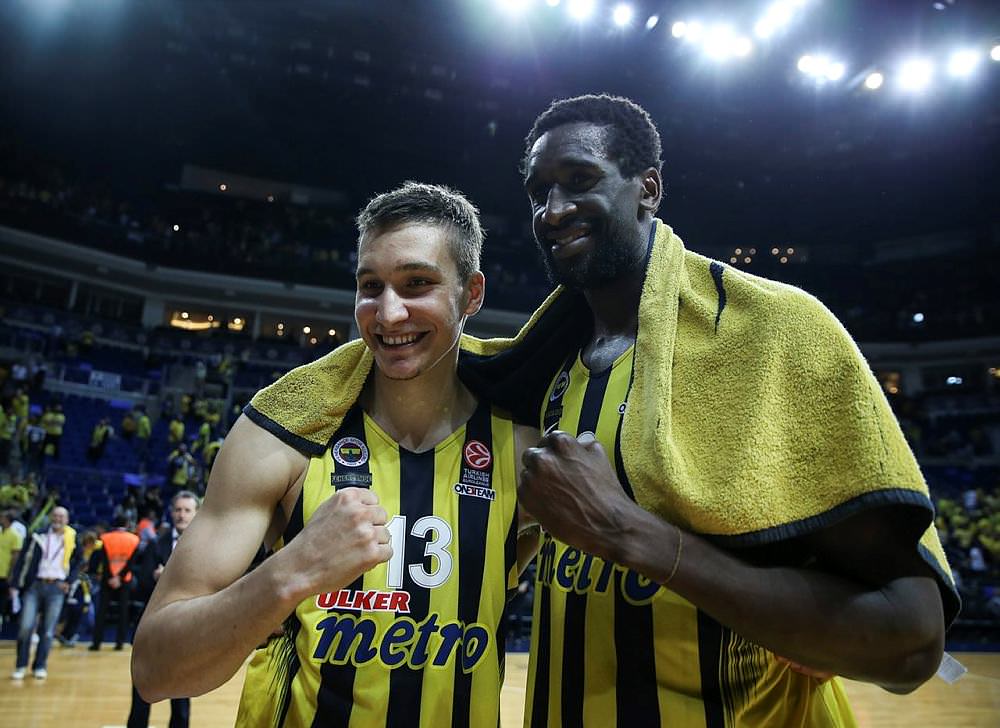 Bogdan Bogdanovic (L) and Ekpe Udoh

Despite the absence of influential Czech centre Jan Vesely, Fenerbahçe followed up Tuesday's mature 75-69 win in game one with an effervescent performance.
Lokomotiv Krasnodar are at home to Barcelona and Laboral Kutxa Vitoria entertain Panathinaikos, who have six titles, in game two of the other quarter-finals on Friday.
The playoff winners advance to the May 13-15 Final Four in Berlin.