Turkish basketball's future is now in the hands of a former NBA star and one of Turkey's biggest playersas Hidayet Türkoğlu was named president of the Turkish Basketball Federation (TBF) on Wednesday.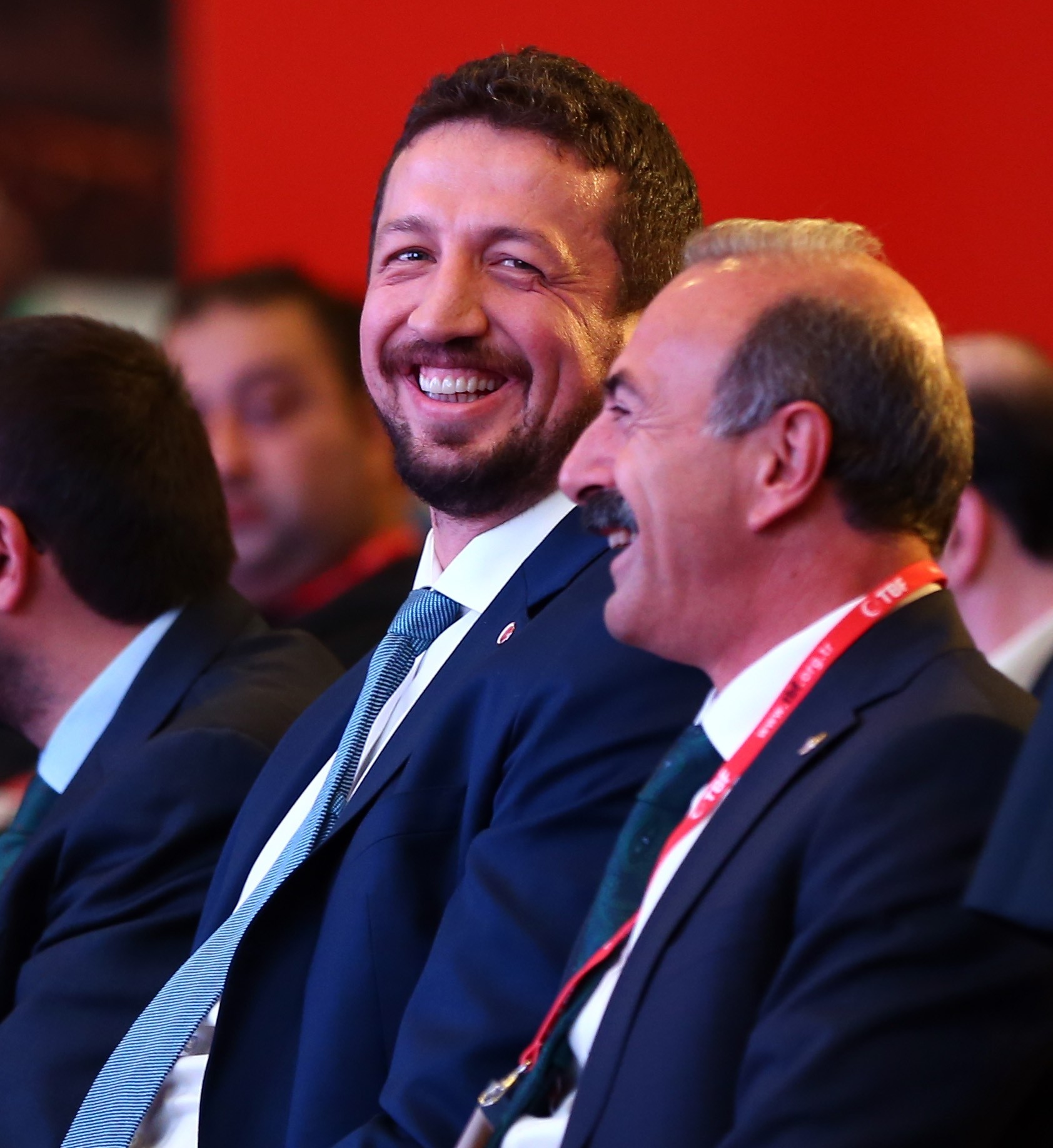 Türkoğlu, 37, was voted into the position at the federation's general assembly in Ankara by a vote of 113 out of 143.
Popularly known as Hedo, he was previously the federation's CEO and was named as sports adviser to President Recep Tayyip Erdoğan in March. He began his basketball career at Efes Pilsen - now Anadolu Efes - before moving to the U.S. in 2000 to play for the Sacramento Kings, becoming the first Turkish player to join the NBA. He later played for the San Antonio Spurs, Orlando Magic, Toronto Raptors, Phoenix Suns and Los Angeles Clippers in a 15-year spell in the U.S. As a long-standing player for the Turkish national team, he won silver medals at the 2001 European Championships and the 2010 World Championships.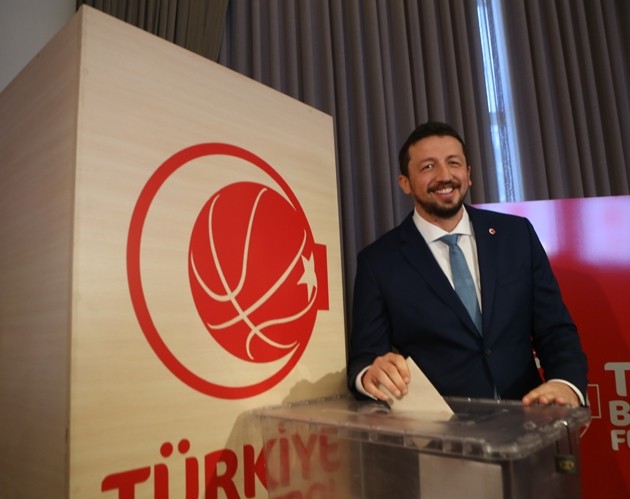 Speaking after being elected president Türkoğlu said: "Thanks for everyone who supported me. Our aim is to improve Turkish basketball. 
"I want to thank Harun Erdenay (former president) especially because he made great sacrifices and passed the torch to us. Thankfully, he will not let us alone. We, as a team, will work hard for Turkish basketball. I believe we set a good team. There are friends with whom I played basketball together in our administration. It is important to be with trusted friends. I hope we will be successful in our 4-year term."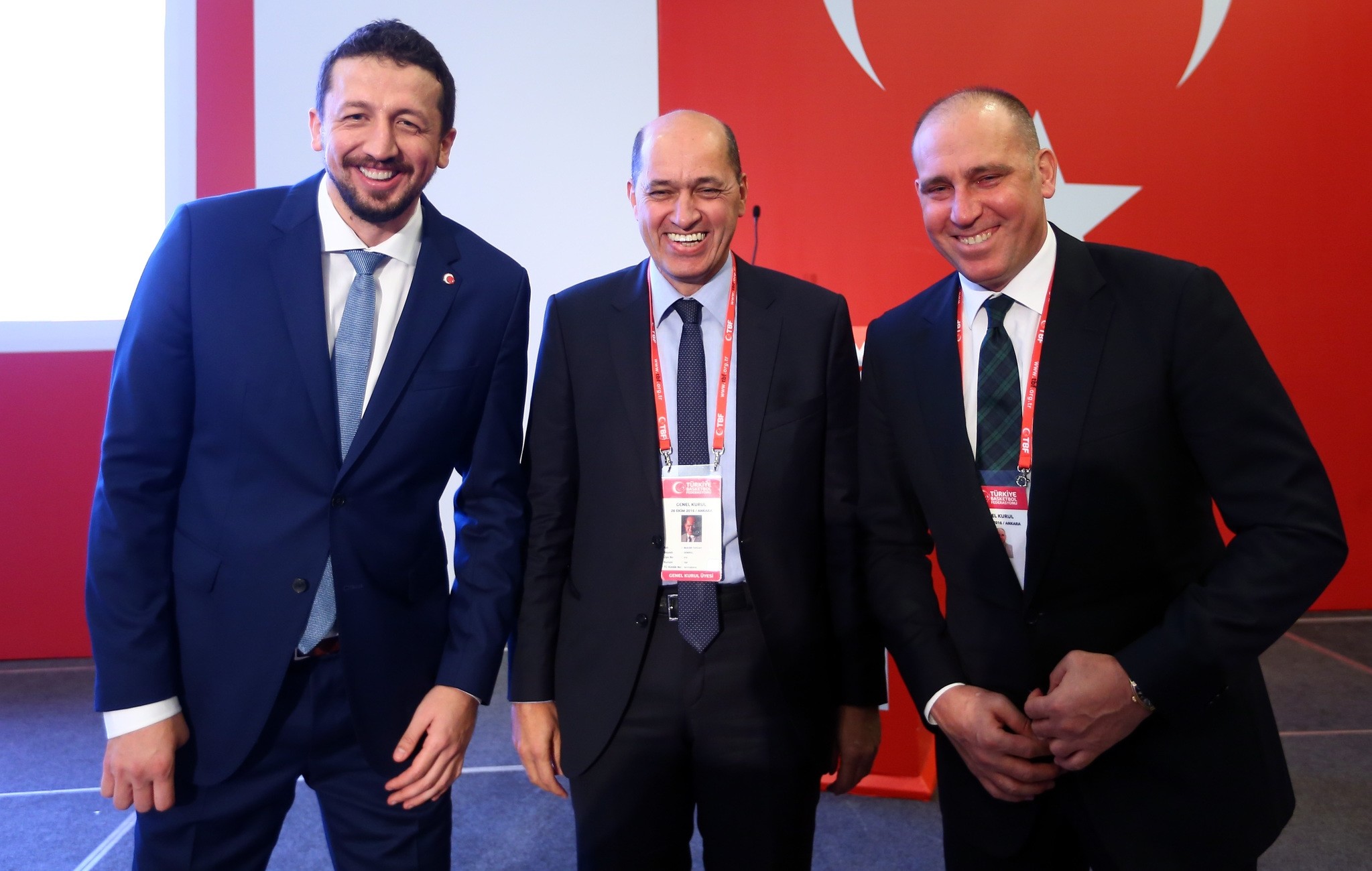 Hedo (L) with former presidents of Turkish Basketball Association, Harun Erdenay (R) and Turgay Demirel
Touching on his and his crew's vision for the future of Turkish basketball, Hedo said, "Our closeness with brands that support basketball, media outlets and educational institutions will increase, we will work shoulder to shoulder with our clubs in harmony."
Before his appointment as chief adviser to the president on sports affairs, Türkoğlu had also been CEO of the Turkish Basketball Federation. Türkoğlu joined TBF after a historic playing career that included 15 seasons in the NBA. A longtime leader of the Turkish national team, he won silver medals at EuroBasket 2001 and the 2010 FIBA World Championship, both of which took place in Turkey.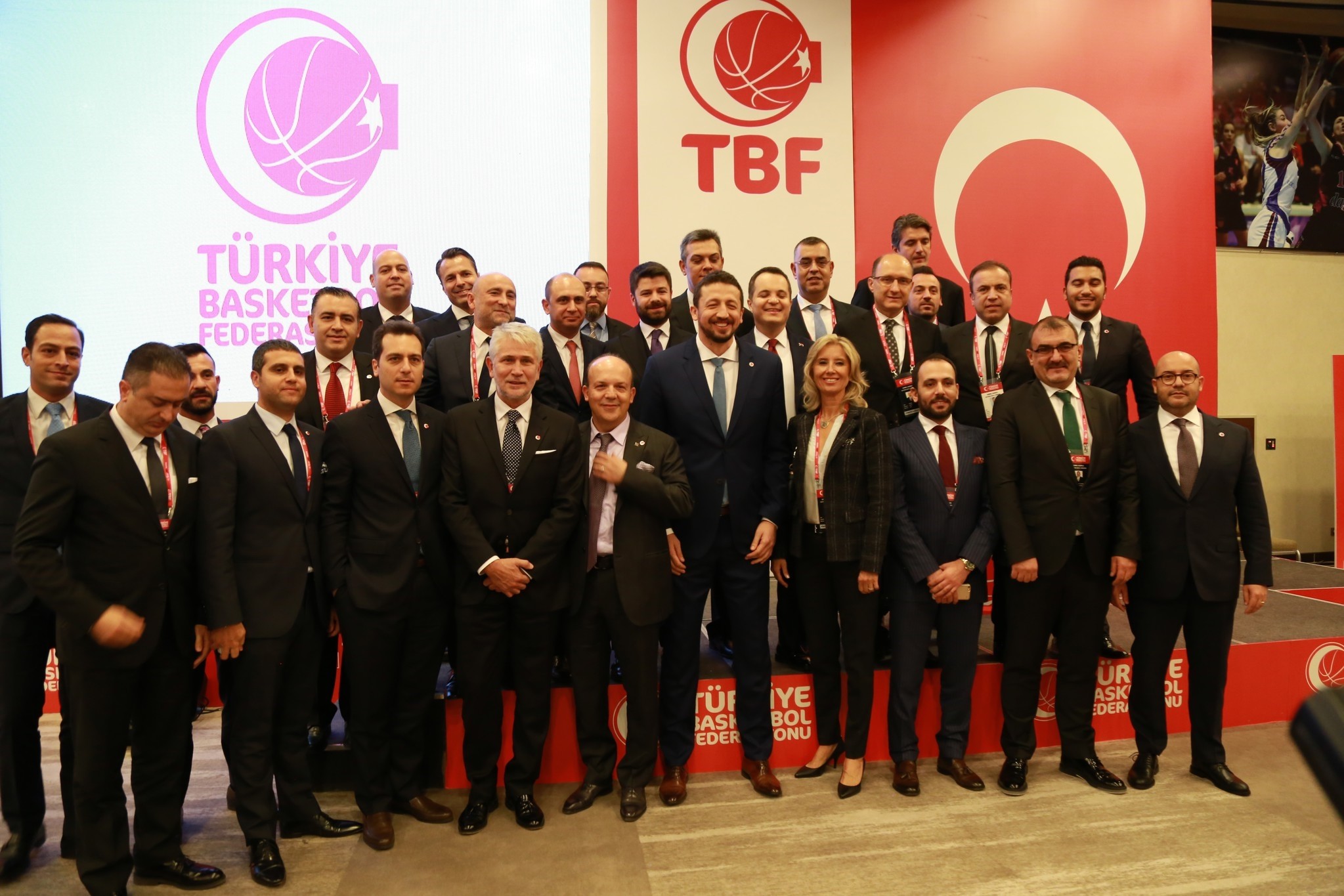 Türkoğlu announced his retirement in 2014. Drafted by the Sacramento Kings 16th overall in 2000, he was named the NBA's Most Improved Player for the 2007-2008 season after averaging 19.5 points, 5.7 rebounds and 5 assists with Orlando. In 2008-2009 he helped lead the Magic to the NBA Finals.
In 309 games representing Turkey in international competition he scored a total of 3,475 points. At EuroBasket 2001 he averaged 15.5 points per game on the way to the podium. At the 2010 FIBA World Championship he captivated Turkey as team captain, leading the 12 Giant Men with 12.3 points, 4.2 rebounds and 3.4 assists. In recognition of his performance, he was named to the FIBA World Championships All Star Five.
Erdenay and Türkoğlu were longtime teammates on the national team. Erdenay was captain of the 12 Giant Men in 2001. He also served as general manager of the team in 2010 when Turkey achieved the best result in its basketball history.
Türkoğlu was named to the preliminary roster for the 2006 World Championship. However, he declined the invitation.