Daily Sabah:
After you were elected chairman of the Turkish Basketball Federation, you said that there were problems that needed to be solved and there were areas that needed to be developed. What will be the primary goals of Hidayet Türkoğlu as the chairman of the TBF?
Hidayet Türkoğlu:
When I was the CEO of the Turkish Basketball Federation, I noticed the things missing and what was needed to be improved. There are certain things that need to be fixed, but first of all basketball is a family and as the chairman I should be welcoming everybody. I will listen to all former coaches, players and etc. and share my views with them because our goal is to bring Turkish basketball to a better level. If anyone has any project to help Turkish basketball it will be my pleasure to help them. Additionally, bringing more sponsors to Turkish basketball and allowing the young generations to have better organizations and better facilities will be our primary goals.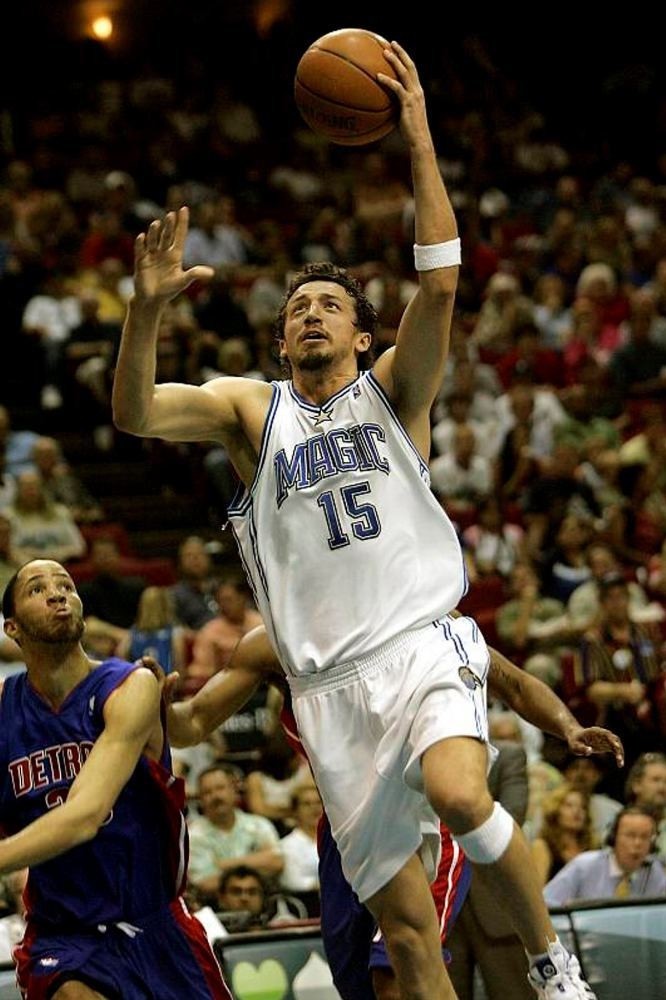 However, it is hard to solely spot one issue to be fixed or developed, so I am considering every aspect of Turkish basketball right now. For instance, we will also work a great deal on growing basketball in Anatolia and in the eastern parts of Turkey, not just in big cities. We will create new teams and help them afterwards via financial advisers in order to make them a long-term project with strict budget controls. Thus, we will create teams which will be able to think 5-6 years ahead and not only spend money for short term achievements. Accordingly, teams would not find themselves having a sufficient budget one year and having no money the next, because that is inefficient basketball.
Also, we want strong, long term investments in basketball, not just one investment in one year. So we have to jump in and help those investors, because we do not want them to be upset with bad results that will force them to leave basketball.
Daily Sabah: You also emphasized the importance of sustainable financial structures for Turkish basketball teams. What are the immediate problems you see in the financial areas and how do you plan to solve them?
I want to settle strict financial regulations, very similar to the ones in the NBA, for Turkish Basketball League (TBL second division) and Turkish Basketball League 2 (TBL 2 third division) teams. Even though it is hard to settle those in the Basketball Super League, which is at the top of Turkish basketball, in the two leagues I mentioned I want to implement spending limits. How much clubs can spend at most will be determined by the federation and if they pass that limit there will be severe penalties. So for the next three or four years the owners will know how much they can spend for their clubs as a whole, not only for their players.
Daily Sabah: Do you think the Turkish people's interest in Turkish basketball is satisfactory? If not how will you increase it to the level you want?
When I was in the NBA I was also involved in NBA Cares, sponsorship programs and other events that brought people and players together. Right now the social gap between players and people is huge, and I will try to narrow it as much as I can by hosting events at schools, hospitals and through other social responsibility programs. So people will not only know how much players earn in a year or what kind of cars they drive, but they will also be acquainted with their social side. It is extremely important to touch the hearts of people and to build a bridge between players and people. While players will be more involved in social issues, people will also feel more close to players. Furthermore, I know how much it means for a child to see the player they see on TV right next to them, and I know how inspiring it will be for future generations.
Daily Sabah:
Speaking of future generations, how will you make Turkish basketball able to produce more young talent?
Although I am not against foreign players' involvement in Turkish basketball and even in the Turkish Basketball League, most of the time you see foreign players take all the minutes, shots and leadership. So I want to limit that and give a chance to our young generations to experience this more in Turkish leagues, before they move onto higher levels like the Euroleague. Hence, our young talents will have the confidence and trust in the future and hopefully teams in the Super League will give more chances to our young players, and we have to give this opportunity to our young guys. In the status quo it will be really hard for a young player to improve himself or herself because they are not getting enough time to prepare themselves physically and mentally for the higher levels. Given the expectations are really high in the next levels, we do not want our young talents to move to those levels unprepared and consequently experience many ups and downs, and that is why TBL and TBL 2 are very important.
Daily Sabah: I want to also talk about the 2017 European Basketball Championship that will be held in Turkey, which you emphasized in your previous speeches. What is the importance of this championship for the country and its basketball?
As you know, as a country we went through a very rough time, but life is goes on and we have to show the entire world that our country is safe and we are good enough to organize such organizations in our country. We also have the Euroleague Final Four this May and we hope that we will make great organizations. These are good images for our country and our government also supports these organizations and as the federation, it is our duty to do the best we can. We also know how much our people love these organizations and support us and our team, so our aim will be creating the best organization and the best team.
Daily Sabah: And for my final question, you worked closely with President Erdoğan as his chief adviser for a long time, how do you find Mr. Erdoğan's contributions to basketball and sports in general?
We are really lucky because we have a president, who really loves sports, and as his chief adviser I was part of his routines and I know his supportive position. He is an ex-soccer player but he loves basketball and other sports too. He is always supporting us one-hundred percent and trusts in what we do because he knows what we do is for the country's sake, and we are lucky to have such a supportive president.