A dedicated photographer, Muammer Yanmaz went after 120 important figures of Turkish art, science and business in Paris, New York and London for 13 years. He photographed each person in a subway station of their choice and gathered all the portraits with narrations in his latest book "40 İstasyon" (40 Stations), which has been released in both Turkish and English.
Popular for his projects with a special emphasis on the number 40, Yanmaz created a three-part photography series in bustling metropolises around the world. In each city he took the photographs of 40 Turkish people in 40 different subway stations. The 276-page book brings well-known figures, some who passed away, like Turkish-American music producer Arif Mardin, photographer and painter Burhan Doğançay, literary scholar Güzin Dino and actress Şirin Devrim, the daughter of acclaimed painter Princess Fahrelnissa Zeid. Yanmaz, who enjoyed the chance of photographing Hollywood celebrities such as Woody Allen, Kevin Spacey and Harvey Keitel, also presents the portraits of other successful Turkish figures including surgeon and TV personality Mehmet Öz, fashion designer Hüseyin Chalayan and conductor Gürer Aykal.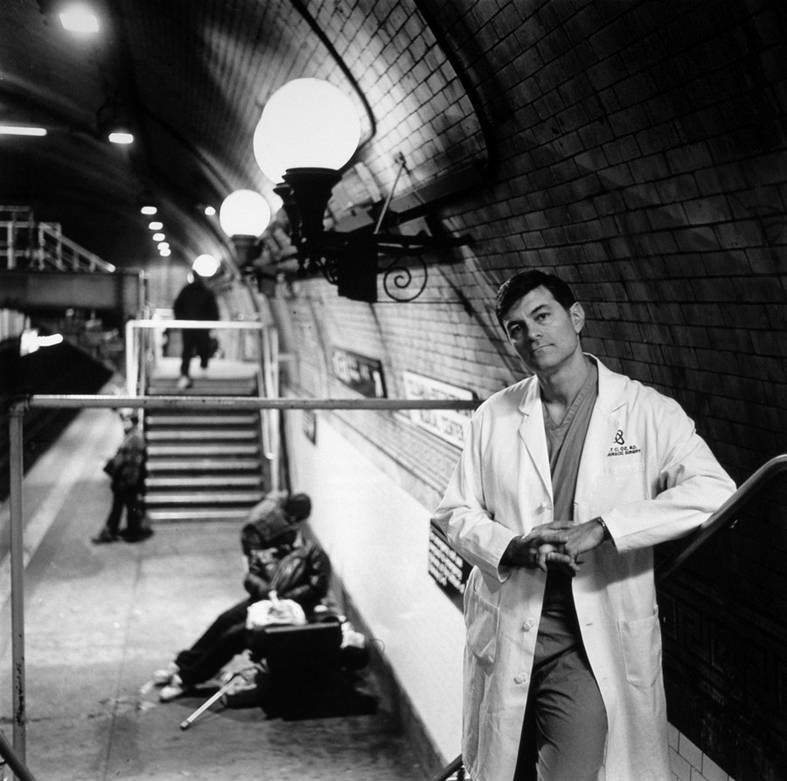 All the portraits belong to the people who have contributed to the city where they lived or currently live, with their creativity, struggles and public position. The book can also be considered a sociological document as every urbanite model bears the characteristics of the city in question. Yanmaz's "40 Stations" was born in Paris when he contacted his high school friend Selen Akçalı, who then helped Yanmaz as coordinator and invited people of Turkish origin in the city to take part in the project. Yanmaz photographed 40 Turkish people in Paris from May 2002 to Feb. 2003. The main theme for "40 Stations Paris" was "productivity" with a special focus on Paris-based Turkish artists and philosophers.
The encouraging feedback from the first phase of "40 Stations" was enough for them to fly to New York for the second stop. Again, Yanmaz photographed Turkish-American artists, academics and members of the business community in New York subways. Indeed, the distance from their homeland increased the interaction between the photographer and his subjects. Yanmaz and Selen also had some sincere pre-shoot chats with Turkish New Yorkers. Published by Som Publishing House, the book's final destination was London. With the contributions of the British Council, the photo shoots were completed in October 2006.
Each phase of the project was displayed in the three cities as well as in Turkey. While "40 Stations London" was introduced in London's SPACE Gallery, the New York photos were shown at the Marmara Manhattan Hotel. Similarly, the photos taken in Paris were shown in Stuttgart.
Born in Istanbul, Yanmaz is highly inspired by renowned photographers such as Güler, Richard Avedon, Duane Michals, Robert Doisneau, Elliott Erwitt and Werner Bischof. His first individual project was "Türk Sineması Yönetmenleri" (Directors of Turkish Cinema). Yanmaz also photographed Turkish film and theater actors for special projects. In 2004 he established the 40 Haramiler Platform (40 Thieves Platform) where he currently works as professional photography teacher.