A woman's portrait will be featured for the first time on the newly-issued U.S. 10 dollar bills, U.S. Secretary of Treasury Jack Lew announced on Wednesday.
Lew said that the new $10 bills will be issued in 2020, on the 100th anniversary of universal suffrage granted by the 19th Amendment of the U.S. Constitution, which effectively ended the disenfranchisement of women from voting practiced in some states at the time.
"I'm proud that the new $10 bill will be the first bill in more than a century to feature the portrait of a woman," he noted, asking for public feedback to help decide which notable woman would be on the new bill.
"The secretary will select a woman recognized by the public who was a champion for democracy in the United States. The person should be iconic and have made a significant contribution to, or impact on, protecting the freedoms on which our nation was founded. By law, only a portrait of a deceased person may be included on banknotes," the Treasury said.
The public will be able to make their voice heard using #TheNew10 hashtag and a website.
The last woman who graced a U.S. banknote was Martha Washington, President George Washington's wife, who was on the $1 Silver Certificate between 1891 and 1896.
The current $10 bill features Alexander Hamilton, the first secretary of the U.S. Treasury. Lew has said that Hamilton's image will remain part of the new $10 note.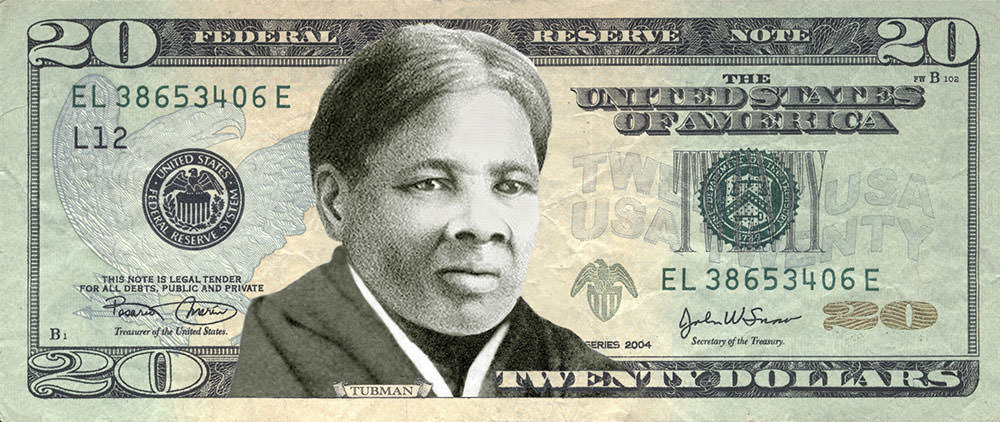 In a recent campaign titled WomenOn20S in which over a million people had casted their votes, African-American abolitionist and Civil War figure Harriet Tubman (1822-1913) ranked first to be featured on $20 bills. Eleanor Roosevelt, wife of 32nd U.S. President Franklin D. Roosevelt, and Rosa Parks, the iconic African-American Civil Rights activist, ranked respectively second and third.