Turkish-Chinese economic relations have been strengthened, and Beijing is making bigger investments to revive the historical Silk Road, making the two countries dependent on each other, as one is the first and the other is the last stop. A high-speed railway system from China to Turkey would provide Beijing with a direct gateway to Europe, while a recently signed nuclear deal contributes to Turkey's defense system in the region. The two countries seem keen to further relations beyond simple trade activities, increase trade budget and allow each other to make billion of dollars in investments. Turkey and China, which have rapidly growing economies, consider each other as an opportunity to increase cooperation.
The Daily Sabah team, invited by the Chinese Embassy in Ankara, was in Beijing last week to talk to businessmen that want to invest in Turkey and to learn about the high-speed railway plan. China is aware that Turkey is strategically located with connections to the Balkans, the Middle East, the Caucasus, Central Asia and Europe and is a member of several international treaties. Beijing wants Ankara to develop more efficient cooperation and to open the way for bigger investments. In return, Ankara understands that a huge part of the world economy is produced in China, as the country has a giant manufacturing industry, natural resources, a population of 1.3 billion and veto power in the U.N.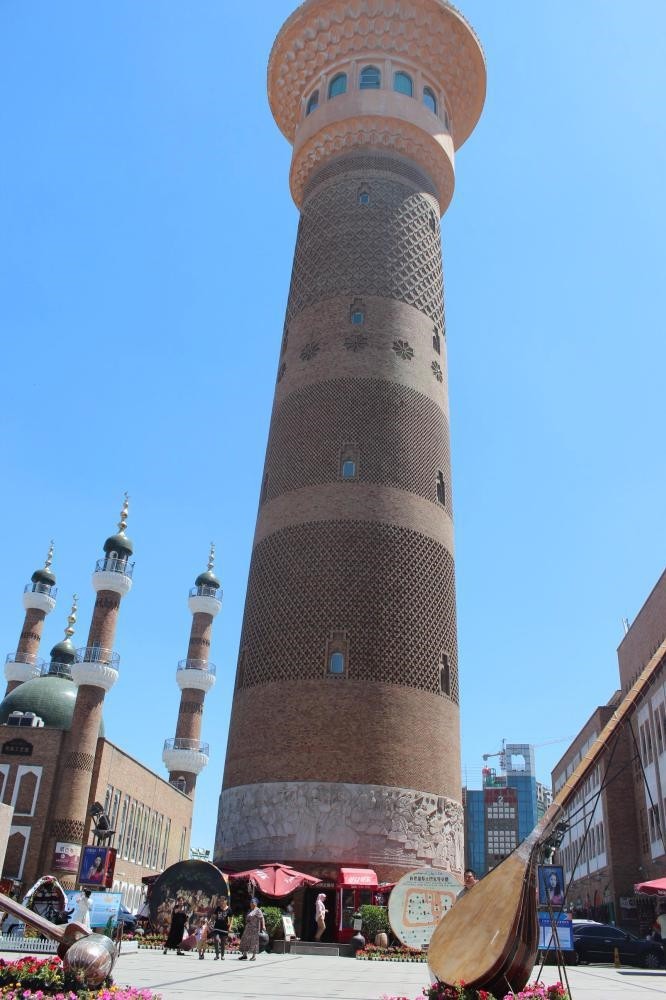 The Great Mosque's bazaar in Urumqi will be open to Turkish investors.
Turkish-Chinese relations have developed in recent years, especially under the rule of the Justice and Development Party (AK Party). When the party took power in 2003, the trade budget between the two countries was around $1 billion. However, in a decade that has increased to $27 billion. Moreover, nearly 10 agreements have been signed in the last decade to improve trade.
Turkish-Chinese relations can improve due to the establishment of a high-speed railway system between Istanbul and Ankara by a Chinese company. The railway, costing $4.1 billion, cuts the 533-kilometer-long journey between the two cities from a typical seven hours to three-and-a-half. The Turkish State Railways plans to allocate nearly $45 billion to build 10,000 kilometers of new high-speed railways and 4,000 kilometers of new conventional line by 2023. Most of the railway will be built by Chinese companies, at least Beijing wants the companies to be involved in the construction somehow.
Our team visited the Beijing National Railway Research Company (CRSC), which is involved in construction of the Istanbul-Ankara railway and has built high-speed railways and tubes in several countries, including Iran, Venezuela, and the U.S. The company believes that a high-speed railway system is better than planes because it carries more passengers, is safer and useful for trade transportation. Having built a 19,000-kilometer-long high-speed railway system, almost every part of China is accessible, even the Tibet region where the temperature can drop to minus 40 in winter. Moreover, the company is experienced building a railway system in desert, in windy areas and even on islands. These features make the company more attractive for Turkey, as the landscape changes drastically from west to east and north to south. When the railway is constructed, it'll connect airports, metros or bus terminals, enabling a non-stop journey. As China becomes a center of trade and manufacture, a company like CRSC can increase cooperation with international companies.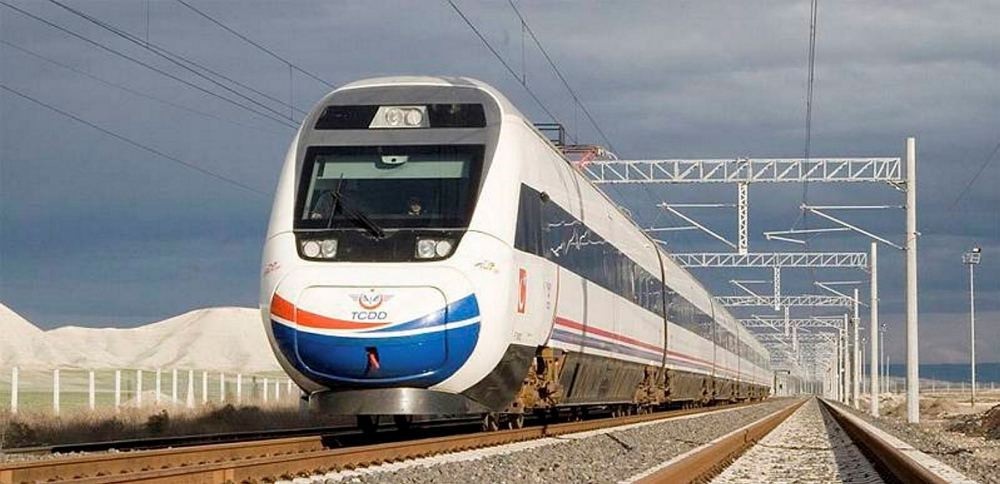 High speed railway system will link Turkey to China.
After mentioning Turkey's importance for China and the need to further cooperation, CRSC Deputy General Manager Wang Jinzhou said: "The train system will connect China to Russia, Turkey and Europe. Train and seaways will be connected. While China will have access to the whole world and be a center for trade, Turkey will be one of the most important stops on this circle. It is a win-win situation." Praising improving bilateral relations, he added: "The improvements are not enough as the two countries have greater potential. More investments with bigger money are necessary." China Travel Service (CTS) official Jacky Wan added that Turkey and China must know each other better and see the potential for more investments. He said more Chinese businessmen must visit Turkey, while their Turkish counterparts must more frequently come to China to see what can be done.
Mehmet Ali Yaşar, senior member of the Turkey-China Friendship Foundation, said that the two countries understand that they need each other, as China wants a gateway to Europe and Turkey has a growing population and economy. "China facilitates investments and loans that are signs of its willingness to invest in Turkey. Moreover, when compared to Western countries, it is easier to cooperate with China. Western countries and their companies pressure Turkey under the pretext of freedom of speech, etc. Their intention is to weaken Turkey, while China wants to see a stronger Turkey for stabilization in the region." "One of the differences between the West and China is that the West does not want the Middle East to become unified and stabilized. But, China is in favor of stabilization and stronger countries, as it wants to sell what it produces."
The Daily Sabah team was also able to visit Urumqi, one of the major cities in East Turkistan or the Xinjiang Uighur Autonomous Region. China aims to turn Urumqi into a trade hub, as the city is the first station on the high-speed railway and decorated with gigantic buildings. The human rights abuses suffered by Turkic speaking Uighurs and many other Muslim minorities by the Chinese government, such as the ban on fasting in Ramadan for officers and students, have made relations between Turkey and China problematic in the past, but Beijing will create a free trade zone in Urumqi for Turkish investors. Even now, Turkish brands are very popular in bazaars and markets.
Energy and Natural Resources Minister Berat Albayrak and Chinese National Energy Administration Director Nur Bekri signed a memorandum of understanding regarding cooperation between the two countries in the field of nuclear power last week. Reportedly, the two ministers also reflected on strong cooperation in other energy fields. Albayrak talked about Turkey's investment opportunities in energy, coal and renewable energy, in particular, and invited Chinese firms to invest in Turkey.