Syrian refugee children have been working in factories making clothes for British high street retailer Marks & Spencer and online store ASOS, an investigation by BBC Panorama found.

The investigation, to be broadcast Monday evening, found Syrian refugees as young as 15 working long hours for little pay, making and ironing clothes in Turkey, to be shipped off to Britain.

BBC journalists took photographs of Marks & Spencer labels in the factories. Some Syrian refugees worked 12-hour days in a factory distressing jeans for fashion brands Mango and Zara, using chemicals with inadequate protection, the BBC said.
The footage captured by the BBC shows the name of the subcontractor company. According to the information provided on the company's website, Next, Zara, Arcadia, Pull&Bear, Primark, Elle Sport, Avon, Newlook, and Saint Tropez are among the famous international brands that work with the company.
An M&S spokesperson said: "We had previously found no evidence of Syrian workers employed in factories that supply us, so we were very disappointed by these findings, which are extremely serious and are unacceptable to M&S."

An ASOS spokeswoman said: "It's a subject we take incredibly seriously. But it would be wrong for us to comment on reporting we haven't seen."
"Mango has zero tolerance towards the practices described in the 'Panorama' programme," a Mango spokeswoman said.
The company said it had instructed an urgent and unannounced audit of the concerned facilities after the BBC's notification. "Under no circumstances was the use of child labour of Syrian workers detected," she said.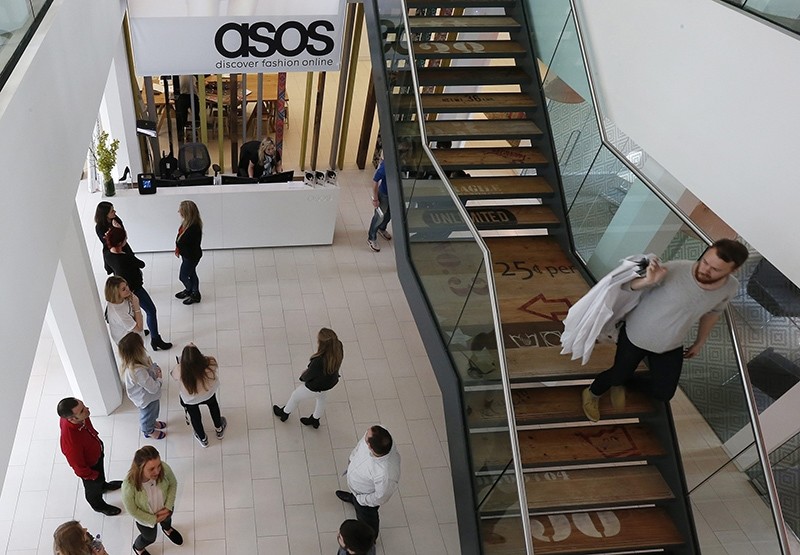 Reuters Photo

M&S said it was working with the supplier to offer permanent legal employment to any Syrian daily workers employed in the factory.
The company, which also produces garments in Cambodia, has been strictly criticized for refusing to respond to concerns by the Human Rights Watch for using factories which force workers to work overtime without proper payments, firing pregnant women and employing underage labor.

Turkey has been a main entrypoint for refugees from the ongoing conflict in Syria, with three million estimated to be living there. Ankara in March signed a deal with the EU to stem the flow of refugees into the bloc.

A work permit regulation for Syrian refugees has been passed, allowing a total of 6,584 Syrians to take advantage in early 2016. Meanwhile, Turkey's Labor and Social Security Ministry imposed fines on 184 employers on charges of employing refugees as illegal workers in the first seven months of the year as a result of denouncements, complaints and scheduled inspections.
The ministry uninterruptedly carries out scheduled inspections on the sectors and areas where foreign nationals are intensively employed, the studies conducted so far have revealed that children and teenagers constitute the highest risk group in the illegal employment of refugees. The ministry's work permit for Syrians does not apply to children under the age of 18.
Child labor and exploitation of workers in general is a global problem which affects millions of people who work long hours in dire conditions often with less than a dollar per day.
According to the International Labor Organization, over 170 million children work in 'sweatshops,' often making clothes and other garments for famous brands used by Western consumers such as GAP, H&M, Zara, Adidas, Nike and many others.