Turkey's Ambassador to Malaysia touted role of Turkish food in boosting ties between the two countries.
Speaking to Anadolu Agency in an interview, Başak Türkoğlu said Turkish cuisine was what Malaysians paid attention most and invited popular food brands in Turkey to invest in Malaysia.
"There is a big market. We need restaurants that offer an elegant presentation and quality of Ottoman and traditional Turkish cuisines," said Türkoğlu.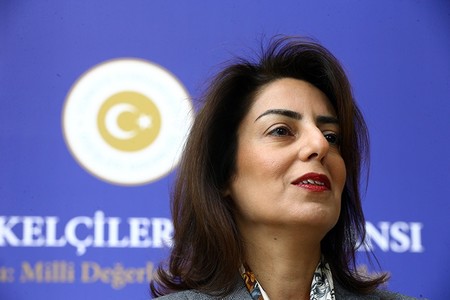 According to Türkoğlu, Malaysians wanted to taste Turkish food in their country, which she said would pave the way for a shift in tourism and a chance to let Malaysians recognize Turkey.
"Turkish cuisine is one of the gates to strengthen the ties and bridges between us. This may not happen in every country, but for Malaysia it is valid," said Türkoğlu.
Stressing on an easy-operation in Malaysian food market, Türkoğlu added it was also possible for investors to enter Association of Southeast Asian Nations (ASEAN) market.
Turning to Malaysia's support for Turkey against the Gülenist Terror Group (FETÖ), the ambassador said the two countries had a "very good" cooperation in the political arena.
In her remarks, Türkoğlu said only one FETÖ school had operated in Malaysia and went on to say: "Following the July 15 coup attempt, the administration of this school moved to Malaysian investors.
"There is no FETÖ school in Malaysia right now," Türkoğlu added.
Led by U.S.-based Fetullah Gülen, FETÖ is accused of orchestrating the July 15 coup plot in Turkey as well as being behind a long-running campaign to overthrow the state through the infiltration of Turkish institutions, particularly the military, police and judiciary.
The defeated coup killed 248 people and injured nearly 2,200 others.