Turkey's entrepreneurial ecosystem has witnessed important procurement over the last three months. First, PeakGames's asset sales to Zynga at about $100 million. Zynga made its second investment in the country with $250 million by purchasing the mobile gaming platform's strong player Gram Games. This was followed by Alibaba's investment in Trendyol as "the biggest deal of the internet industry in Turkey" even though the figure has not yet been disclosed. Alibaba will share its knowledge and experience with Trendyol in the fields of technology, online trade, mobile payment, logistics and international trade. At the end of the reportedly $700 million deal, the sum of the three major deals is estimated to exceeded $1 billion.
A unicorn venture
Even though the share ratios and the figures have not yet been disclosed, it is argued that Trendyol is a unicorn venture. In the entrepreneurial world, the term "unicorn" is defined as a venture worth over $1 billion. It is hard to comment because we do not yet know the details of the deal between Alibaba and Trendyol. We only know that this is the largest figure of the entrepreneurial ecosystem in Turkey. Given the fact that Yemeksepeti was a $589 million deal, we can say this deal stands at $600 million minimum. Even rumors point to an agreement over $700 million. However, it is impossible to say that it has a value of over $1 billion without knowing the share ratios. On the other hand, it would not be wrong to say that Trendyol is now a company controlled by the Chinese Alibaba.
Financial alternatives
The Trendyol deal is an important achievement for investors, but disappointing in terms of bringing about a company from Turkey that is globally ambitious. As a result, it is necessary to offer financial alternatives to entrepreneurs and investors to increase the country's claim. There is a need for options such as the fund of funds and public offering for entrepreneurs, venture capital funds and angel investors. If financial alternatives occur, it is possible to increase the claim of the country. However, Turkey needs to move fast in the entrepreneurial ecosystem and convince more Turkish and global ventures that it is an important center. This is not only a financial alternative, but it is also essential to be supported by education investments.
Psychological threshold
Commenting on the issue, Serkan Ünsal, the founder of StartupsWatch, a research company closely following the Turkish entrepreneurial ecosystem, said the biggest motivation for investors to invest in a venture is to more than double the money they have invested, suggesting two ways to do this, either the sale of investor's shares in the coming years (the whole venture can be purchased) or public offering.
"Both entrepreneurs and investors seem satisfied with recent developments. There are also people who question why these ventures are sold abroad with national sentiments, but we are a developing country and it should be this way for the time being. If the entrepreneurs selling their ventures do not leave the ecosystem, and they contribute to the ecosystem, we will acquire the ventures in other countries in the coming years and play bigger," Ünsal said. "It is not clear whether Trendyol is a unicorn, but it is not very important. A $1 billion valuation is just a psychological threshold. The fact is that they became Turkey's largest internet purchase and set Yemeksepeti's bar higher. Either they, or the others, will set this bar higher and we will be a giant ecosystem." Stressing that a stock transaction is required to be a unicorn, Ünsal said there are also ventures thought to be unicorns without share transactions, such as Sahibinden.com.
Ünsal said that Trendyol transaction is a tremendous improvement in the sense that Alibaba trusts and invests in Turkey. "So, we should thank Alibaba thousands of times. Of course, I do not think Alibaba will stop at a single purchase. It can also make other purchases within the next year. It is enough to have solid ventures for this," Ünsal added.
GLOBAL CERTIFICATE RECORD FOR SOFTWARE EXPORTS
Turkish software giant Etiya, with more than 600 Turkish engineers operating in the most important software centers of the world, from Silicon Valley to Dubai and from Singapore to Montreal, has achieved more success.
It is extremely important to persuade successful software engineers that receive special invitations from many countries of the world to stay in the country and to produce finer alternatives financially and project-based. This year, Etiya, which broke a record by making the biggest software export in a single item, has now broken a certificate record. Increasing the number of certified business processes in TM Forum, an international independent platform that sets common languages and standards for the telecommunications industry on a global basis, from 108 to 120, Etiya has become the corporate software company that reaches the highest number of compliance certificates in the global arena.
TM Forum approved Etiya BSS Platform's compliance with global software standards, which accelerates firms' duration to put their products and solutions to the market, shortens the cash return period of the order, and increases brand loyalty for customers, honoring Etiya with top-notch certification among other corporate software companies in the global arena.
Contribution to software export
It was noted at the TM Forum that Etiya BSS Platform, which provides 360-degree end-to-end customer, product and sales process management services to telecommunication and digital service providers, provides customers with customized strategies in campaigns and products, encourages customers, offers need and preference-focused cross-selling opportunities, focuses on customer satisfaction, boosts sales and income, and reduces application and training costs. The company, which produces solutions for the big players of the telecom sector such as Türk Telekom, also invests in ventures in specialized fields.
Aslan Doğan, the founder and CEO of Etiya said Etiya has become one of the most critical elements in government plans for 100 percent domestic software exports, with a record broken in the global arena, and has been a major contributor to the global vision of Turkish software engineering. He added that with a team of more than 600 engineers, Etiya exports Turkish software to even the most important software centers of the world thanks to these certifications.
BUBA: ENTREPRENEURS WANT MORE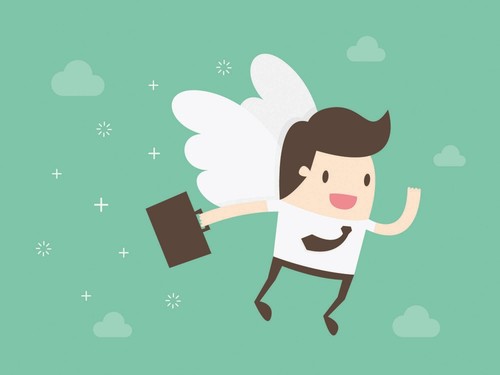 Founded by Boğaziçi University graduates, BUBA has established a consulting firm and venture capital investment fund under its roof to nurture entrepreneurship from its roots, aiming to support ventures operating in the field of agriculture technology.
The entrepreneurial ecosystem in Turkey is still in its infancy. Therefore, it is not enough to say that "we are just working as an Angel Investment Network." It is necessary to provide entrepreneurs with 360-degree services such as mentoring, training and consulting. Founded by Boğaziçi University graduates, BUBA Turkey has also undertaken projects that will provide 360-degree service to the entrepreneurial ecosystem. Established as an angel investment network in 2014, when the awareness of entrepreneurship cultures and its contributions to the country began to spread, BUBA now has all the building blocks that the ecosystem requires.
Agriculture and finance
With regards to BUBA's role in Turkey, BUBA Chair Timuçin Bilgör said the development of entrepreneurship in Turkey has rapidly become a national priority with emerging policies, noting that all the work done make very important contributions to the technological and financial development of the country. "Startups.watch reported that in 2017, 162 ventures received investment from angel investors and venture capital companies. Total investment was $103 million, and this figure exceeded $177 million with private capital investments. These figures are a clear indication of the development of the entrepreneurial ecosystem," Bilgör noted, adding that they also incorporated Bosphorus Technology Fund established with Istanbul Portfolio, the largest independent portfolio management company Turkey, Boğaziçi Counseling for Business (BCB), which provides consultancy services in collaboration with Bogazici University academic staff and graduate consultants, and agriculture and technology venture TreeT established in the first quarter of this year.
SMARTPHONE AIRBAGS: COMING SOON TO A STORE NEAR YOU
It is very important to prevent smartphones, for which we pay a significant amount of money, from being harmed when they have become important parts of our life. Moreover, screen breaking is more common in the summer months. Inventions by students are a good example of entrepreneurial talent. Philip Frenzel, a German engineering student, developed an interesting method that can provide a solution to the problem of the screen breaking when telephone drops. Frenzel designed a cover that functions like a mobile airbag. The cover detects your phone is falling and prevents the phone from being damaged by opening metal forks. Studying at Aalen University in Germany, Frenzel was awarded at the German Mechatronics Club for this mobile airbag project.