Turkey needs ideas for more production and value creation in each period. Every venture supported means more employment and greater productivity. Technology ventures succeed in developing solutions in an uncertain environment by being able to act efficiently and with agility. State-backed venture capital funds are emerging as a new way out in this regard.
Today's exchange rates and market environment raise a lot of questions about how best to evaluate capital. At this point, venture capital funds (VCFs), which use venture capital as an investment tool, are considered among the safe investment tools that the state specifically supports. The importance of venture capital investmen l investment networks meeting. BUBA Business Angels, specializing in venture capital investments, indicated that this is the period for investment in ventures, underlining that the absolute success of mutual funds goes through teamwork.
Venture capital funds create a safe investment area
At the BUBA Angel Investment Network meeting, Neda Soydan, one of BUBA Angel Investment Network's managers, said that thanks to the regulation, supervision and oversight of the Capital Markets Board (CMB), VCFs have become a safe tool for institutions to diversify their investments and manage their assets, adding institutions are actually distributing the risks in the indefinite money market by shifting a certain part of their investments in this direction.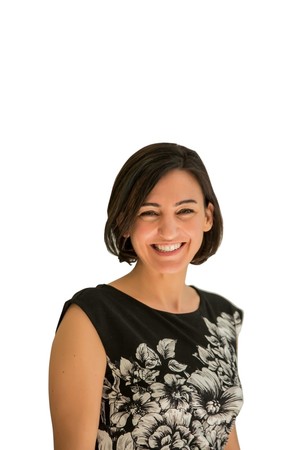 "There are a large number of source documents created by the CMB for investing institutions to be informed of this area. The state offers valuable opportunities for entrepreneurs to securely access investors and for investors to securely access entrepreneurs. The first of the opportunities was regulatory arrangements for the establishment of VCFs," Soydan said.
State-backed tax incentives
Pointing out that 13 portfolio management companies were established last year with the approval of an export certificate from the CMB and started to operate, Soydan said the Bosporus Fund established by BUBA and Istanbul Portfolio Management Company, is one of these venture capital funds. "In the fund's operation, we have seen tax incentives provided by the state as the main reason for the attractive investment decision. Venture capital investment earnings are exempt from corporate tax. The rate of the withholding tax on these gains, according to the Cabinet of Ministers, is 0 percent," Soydan added.
In fact, investments made by institutions for venture capital without expecting state support are of great importance. Major institutions find the energy, which will carry them to the future and make them more agile and capable, in venture capital. While investing in the entrepreneurial ecosystem, Türk Telekom is gaining the ability to do innovative business by cooperating with these ventures. Global telecom companies are changing the traditional way of doing business with these methods.
TUBITAK technology investment fund
The second opportunity offered by the state for venture capital in 2018 was the 1514 Fund Project (TechInvest TR) launched by the Scientific and Technological Research Council of Turkey (TUBITAK) to support technological ventures. Soydan said that on the road map of the TechInvest project, universities came together in the first step to create the fund. Indicating that they make joint investments through technology transfer offices, and TUBITAK donates the investment, which corresponds to the total amount of the investment, to the fund, Soydan said it is also possible for corporations to be included in this fund as investors, adding the Treasury also contributes to the collected fund. "Since TechInvest TR, with a minimum fund size of TL 50 million [$7.6 million], has enabled investments to be controlled by the CMB and TUBITAK, it provides investing institutions with a reliable investment environment," Soydan added. "Universities do not have the authority to make investment decisions, but they are provided with the opportunity to gain experience in technology funding processes with the TechInvest project. TechInvest TR aims to increase the contribution of universities to the entrepreneurial ecosystem.
Finding and selecting ventures isn't easy
T​he role of strategic partners working with the VCFs is critical, as the venture capital fund concept in Turkey is still in its infancy.
"With the independent investment committee team they have established, PMCs are capable of successfully carrying out the 1514 Fund Project," Soydan said, stressing that meanwhile, it is a different and very important expertise to interview ventures to attract investments to the fund, to carry out pre-elections, to listen to selected parties in committees with technical/financial experts, to prepare for the investment committee, to make an appraisal after making investment decisions and to follow financial and legal assessments, while another area of expertise is to monitor ventures following the investment; that is, to conduct interviews after receiving the investment, to measure and evaluate their performances and to meet different partnerships.
Investment of the week
Lidyana.com steps firmly into the future
Lidyana.com, which has grown rapidly since its establishment in 2012 and become one of the leading fashion shopping sites in the country, completed its third investment round.
E-commerce ventures continue to receive investments. After Alibaba's Trendyol investment, other e-commerce sites started to take stronger steps towards the future with investment rounds. Founded in 2012 as a jewelry and accessory-focused shopping site, Lidyana.com quickly became the rising star of the e-commerce sector with its designer brands and famous collaborators. Shortly after it was founded, Lidyana started to make sales in all categories, especially clothing and shoes, and quickly became one of the most important players in the fashion industry. Having attracted the attention of investors with this growth and branding process, the company received $12 million in two rounds of investment from companies, including Runet and Endeavor Catalyst Fund.
Lidyana.com, which continues to realize its targets with these investments, completed the third investment round of $3.5 million last week.
Entrepreneurs become investors
Successful entrepreneurs in the e-commerce sector joined the third investment round. While leading names in the sector, Nevzat Aydın and Sina Afra, participated in this tour as the present partners, new strategic partners joined the Lidyana investor group. Semih Kaya, a national football player who started to make a name for himself in the business world, Rifat Elhadef, one of the leading names in the business world, Bahçeşehir University, one of the most important institutions that recently emerged with technology investments, Bora Koçyiğit, the country manager of Riot Games, and Kaan Karamancı, one of the founding partners of Gram Games, are among those participating in the investment round.
Lidyana to expand domestic designer network
Lidyana.com CEO Cihan Seyithanoğlu stressed that they want to expand the domestic designer network through a new investment round. Explaining how they will evaluate their accumulation, Seyithanoğlu said Lidyana is a company with a high level of awareness and perception on the user side with its unique brand portfolio and customer satisfaction. "With this investment, we will make improvements in terms of efficiency and strengthen our product range. While the ecosystem that we built together with our domestic designers continues to grow, we will raise the innovation and inspiration bar that we offer to our customers by diversifying our brands we set up in the new era," he added. "In the e-commerce habitat in our country dominated by discount and old season, we, as Lidyana, will grow by focusing on customer experience and new season with our ever-new and inspiring brands. We will continue to shape fashion with our domestic designers, to offer our price advantage not only in our own country, but also in overseas markets, and create added value for our exports in the coming days when the increase in exchange rates will cause serious price increases, especially in imported fashion brands."
Venture of the week
Nilson Report shows myGini as an example
Nilson Report has been the most trusted global source of news for the financial sector for 25 years. The fact that Turkish venture myGini was mentioned in the Nilson Report created a stir in both Mehmet Sezgin, the founder of the venture, and his team. "It is even more important for newly established ventures and companies like us especially if you come from another country and do business in a competitive market like the U.S. It paves the way for more opportunities and increases your responsibility," Sezgin commented on the issue in a statement to Sabah daily.
"In the last few months we have established very close relations with many banks and all financial networks. We are developing projects to integrate the modules we have developed with the right usage interfaces and software converters – Application Programming Interfaces – at the fastest and lowest cost," Sezgin noted. "We have received positive responses from many banks to the installment application that we have newly created. We are trying to respond to this demand."
Sezgin stated that an experienced team of four who worked at Visa and Mastercard for many years are involved in the team. "Now we have created an additional team from this experienced team. More contact with the customer has put us in a more dynamic and enjoyable atmosphere," he added.
Institutions also benefit from experience
Sezgin underlined that corporate users also act as consumers, explaining how they use AppStore as their experience area. "In the meantime, we are working on a simpler and less functional application that we will promote at the Money 20/20 conference in Vegas in late October and put into AppStore. The purpose here is to urge the interested banks to download the app from the AppStore and use it. We feel that actual application experience is always better than a PowerPoint presentation," Sezgin concluded.