Excitement grows as Turkey's first aerospace and technology festival Teknofest Istanbul is ready sto begin this week at the Istanbul New Airport.
The festival will offer visitors various activities, including drone, rocket, hacker competitions, air shows and air vehicle exhibit among others.
International startup summit Take-Off will also be held as part of Teknofest.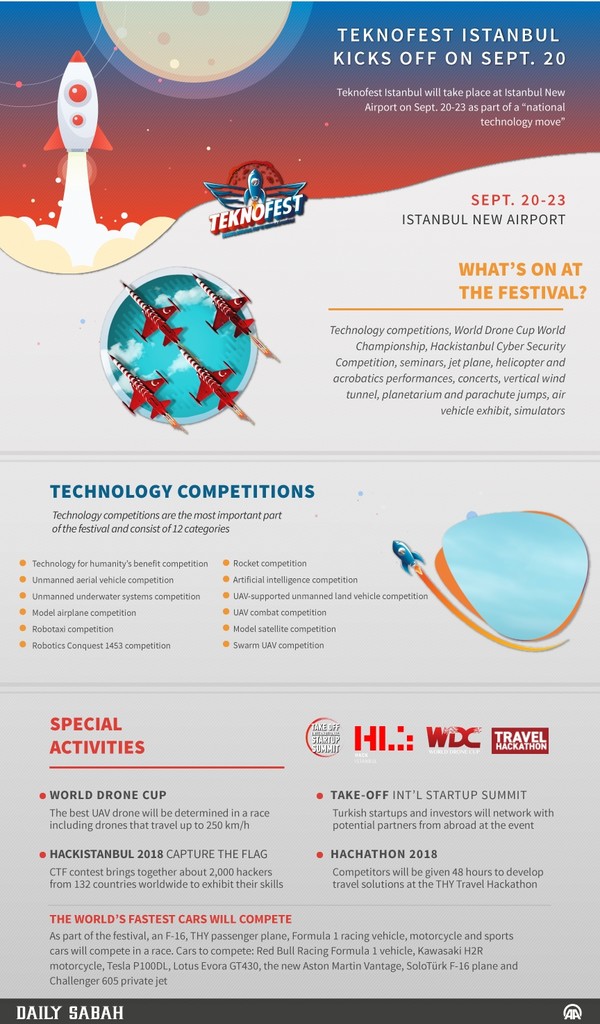 The festival will even include a speed race between an F-16 fighter jet, THY passenger plane, Formula 1 racing vehicle, motorcycle and sports cars.
Teknofest Istanbul will take place on Sept. 20-23 as part of a "national technology move."