Some 40,000 visitors from 80 countries attended this year's Organization of Islamic Cooperation (OIC) Halal Expo, organized under the auspices of the Turkish Presidency and held between Nov. 29 and Dec. 2 in Istanbul.
Some 5,000 delegations participated in the expo, which presented a wide range of products and services that comply with Islamic guidelines (known as halal), said Yunus Ete, head of the World Halal Summit council and chairman of Discovery Events.
One of the most important gatherings on global market halal products and services, the event was attended by 350 firms from 26 countries representing many sectors, including finance, tourism, cosmetics, medicine, chemistry, machine and textile.
"The exhibition was attended by participants from abroad on Islamic tourism and conservative fashion," Ete said. "We had the chance to host important people who have the potential to invest in Turkey."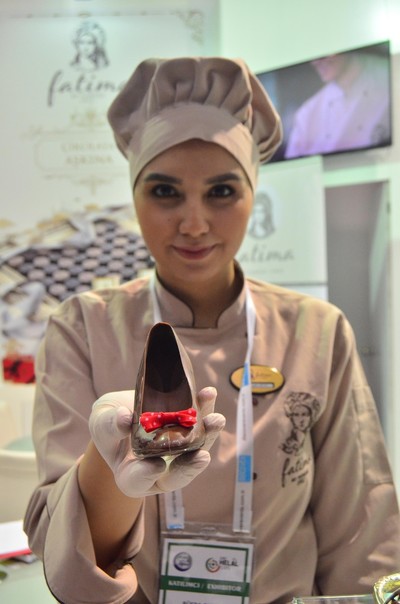 Halal cuisine attracted special attention at the event, which featured the First Islamic Countries Chefs' Cup in which international chefs competed in categories such as hygiene and presentation, earning prizes for the best traditional dishes.

Nearly 1,000 chefs attended the expo, Ete said. "We organized exhibition areas where the cuisines of various regions of our country were introduced, and we introduced the dishes of seven regions for four days."
Ete said that even more visitors are expected next year, with an aim to turn the event into a "flavor festival."
The expo ran alongside the four-day World Halal Summit 2018, attended by over 100 international speakers including the world-famous artist Yusuf Islam who delivered the keynote speech. The summit included sessions on 11 different topics relating to halal, covering a wide range of sectors from tourism to finance, and chemistry to the packaging industry.
The Seventh IOC Halal Expo will begin on Nov. 28, 2019, and will again last four days.