The second edition of The Cinema of Turkey International Academic Meetings is being held in Madrid from today until May 30 to help strengthen the artistic, industrial and academic aspects of Turkish cinema, include it into world academic literature and establish a cinema think tank. Organized in collaboration with the Culture and Tourism Ministry and the Cinema of Turkey Platform, four Turkish films are being screened for free at the Escuela TAI, one of Spain's most prestigious film schools.
The screening is open to the public and the directors, actors and producers of the selected films will also gather at the Madrid-based university. A group of academics from Istanbul University's Faculty of Communications will meet students and lecturers as well. Producer Elif Dağdeviren, who is also the founder of the Cinema of Turkey Platform, said in a press release that the international academic meetings allow foreign students to learn more about Turkish cinema: "We want international students to contribute to Turkish cinema either in a direct or indirect way when they become a successful film professional."
Dağdeviren further said academic meetings on cinema have been neglected for quite some time. She went on to say that the platform intends to establish a lobby that gathers Turkish film professionals and academics with international figures taking part in prestigious festivals as either jury members or advisors. "Then they can regularly meet in an academic platform rather than merely at film festivals," she said. Dağdeviren expressed her excitement at having organized such a colorful event during which different categories of Turkish cinema are being represented by accomplished casts in Spain.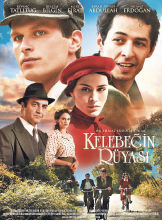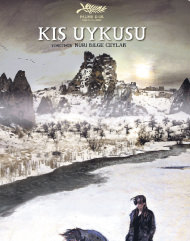 The selected films include "Karışık Kaset" (Mix Tape), which achieved significant box office success this year; Uğur Yücel's "Soğuk" (Cold), which made its world premiere at the 63rd Berlin Film Festival; Palme d'Or winner "Kış Uykusu" (Winter Sleep) directed by Nuri Bilge Ceylan and Yılmaz Erdoğan's "Kelebeğin Rüyası" (The Butterfly's Dream). Özge Özpirinçci, the director and producer of "Karışık Kaset;" Şebnem Bozoklu, the lead actress in "Soğuk" and Zeynep Özbatur Atakan, the producer of "Kış Uykusu," are attending the event.
The international academic meetings are planned to take place in collaboration with film schools from different countries. The event is also for Turkish citizens living abroad, to protect Turkish cinema as a brand and strengthen its national identity. As a first, film students at the Escuela TAI will be asked to write a short article to compare Turkish and Spanish film and give their personal views about Turkish films. The articles will then be evaluated by academics, directors, actors and producers. The author of the best article will go to Istanbul for a weekend holiday. All articles will then be compiled in a book. The first edition of the international meetings was held in Moscow last year.