People watching award-winning Romanian movies at this month's Transylvania International Film Festival (TIFF) could hardly notice Romania has one of Europe's worst cinema infrastructures.
Festival goers had five movie theatres and several open-air venues to chose from. That was rare abundance in Romania, where a population of 20 million has just 78 theaters.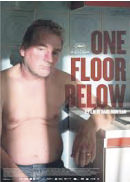 Corneliu Porumboiu's "Treasure", which won the Prix Un Certain Talent at Cannes in May, was a big draw at the TIFF. So was "Aferim!" by Radu Jude, who won the Silver Bear for best director at the Berlin International Film Festival, and other releases like Tudor Giurgiu's "Why me?" or Radu Muntean's "One Floor Below".
Held in the Transylvanian city of Cluj, TIFF usually offers a wide selection - 223 films from 60 countries this year. Not surprisingly, it is particularly inclined to showcase films made in Romania. That was one reason director Tudor Giurgiu thought about creating the festival 15 years ago, when no movies were made in Romania.
"National production was zero," Giurgiu told Reuters. "My colleagues and I wandered across the world with our short films, and I thought it is a pity we don't have a festival in Romania so that we could talk to distributors and producers about future projects. So I thought, let's make one."
Over the past decade, Romania has emerged as a powerhouse of hard-hitting cinema. The abortion drama "4 Months, 3 Weeks and 2 Days" won the top Palme d'Or in Cannes in 2007. The country has also become a preferred inexpensive shooting location for big studios.
But the infrastructure that makes film commercially viable has not kept pace.
"Romania has the smallest density of movie screens in Europe," Giurgiu said. "From what I've seen, the European average is one screen for 15,000-16,000 people, while we have situations where entire cities don't have a single screen.
"It is a major, major problem because movies do not bring the returns they should, regardless of the promotion budget."
The National Centre for Cinematography helps finance Romanian films with funds collected from taxes on television advertising and DVD sales. But the fund is small, amounting to 43 million lei ($10.83 million) last year, and several filmmakers have criticised the selection process in the past.
Things are improving. Romania had 61,534 theatre seats and attracted 10.2 million admissions last year. They took in revenue of 185.2 million lei, a 15 percent annual rise.
Last year, TIFF launched a fund-raising campaign to save the big screen. Thirty-five movie theatres went digital and nine more will follow in 2015.
"Small towns, where there aren't any shopping malls and one could question the
importance of a movie theatre," Giurgiu said, "but people went for it." ($1 = 3.9700 lei)