Istanbul Modern Cinema launched the fourth edition of its film program, "Count Us In." Screenings start Thursday and will run through Nov. 19. Among the films to be shown are award-winning pieces which attracted major interest both in Turkey and abroad, but did not reach commercial theaters. These films give place to the "other" in society and create a polyphonic selection by introducing new characters, new representations of identity and new social approaches to Turkish cinema, which has improved vastly over the past two decades.
NEDEN TARKOVSKİ OLAMIYORUM (WHY CAN'T I BE TARKOVSKY?), 2015

Director: Murat Düzgünoğlu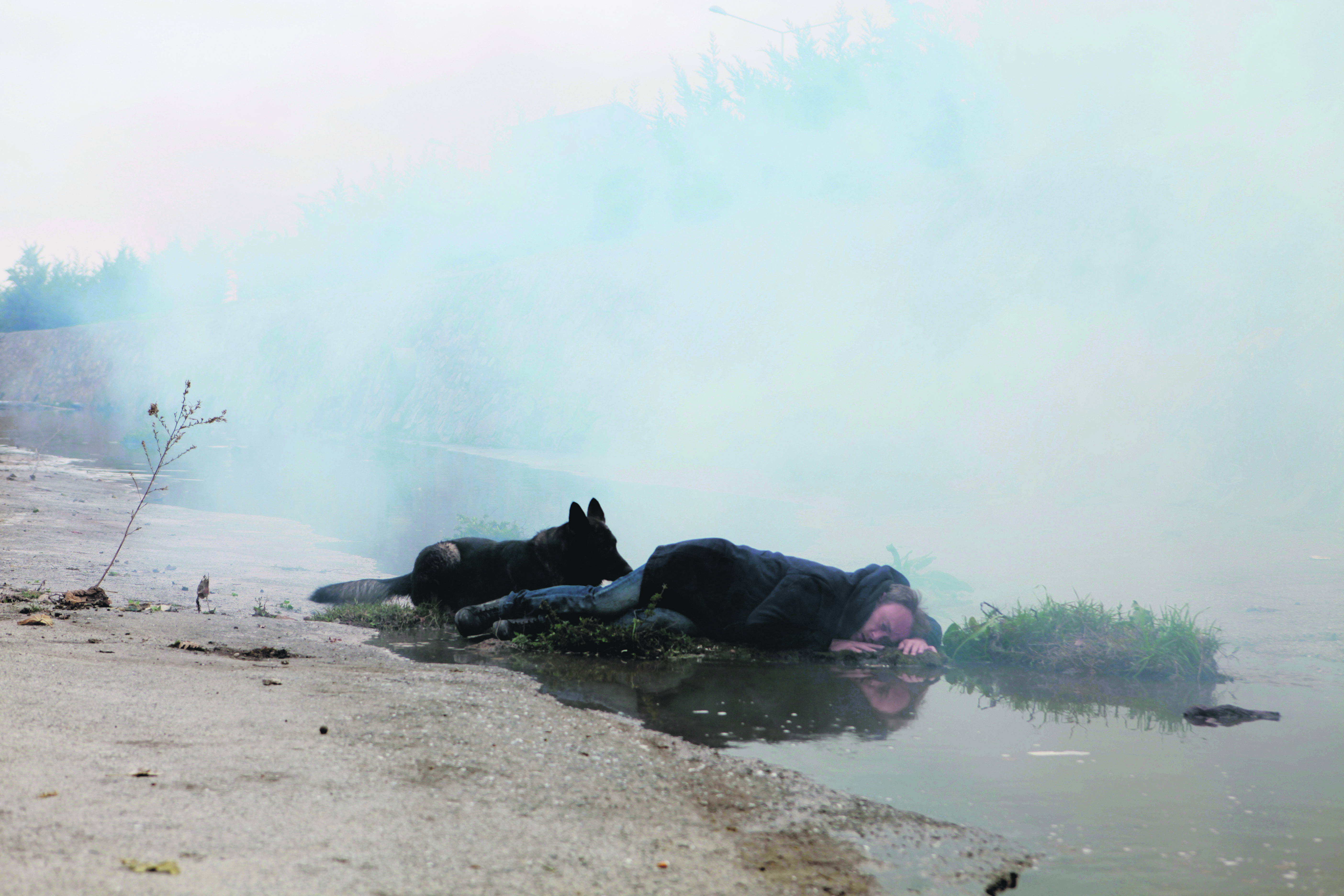 The film tells of the tragicomic story of Bahadır, whose biggest dream is to be a director like Tarkovsky. Despite all his efforts, Bahadır becomes jaded as his life does not quite go as he had dreamed it would. He has to search for a producer to film his script while shooting 90-minute long TV shows to make a living during the day. The film focuses on the dreams of Bahadır, who endeavors to produce films like Tarkovsky and capture the realities of life.
SMOTÖR: KOPYA KÜLTÜRÜ VE POPÜLER TÜRK SİNEMASI (REMAKE, REMIX, RIP-OFF: ABOUT COPY CULTURE & TURKISH POP CINEMA), 2015
Director: Cem Kaya

Director Cem Kaya's first feature-length documentary depicts the Turkish Yeşilçam film industry of the 1960s and 1970s as well as the craze for copies and remakes of Hollywood movies. With Badi's (E.T.) insatiable appetite for Turkish delight and Azmi (Jonathan Harker) counting his prayer beads while visiting Dracula's castle, the documentary infuses Hollywood blockbusters such as "Dracula" and "Tarzan" with Turkish motifs. The documentary is further enriched by the interviews Kaya conducted in Istanbul with the period's most prolific directors, adept cameramen, and dauntless actors to take a closer look at Turkey's curious and tumultuous filmmaking history.
ÇEKMECELER (DRAWERS), 2015

Directors: M.Caner Alper & Mehmet Binay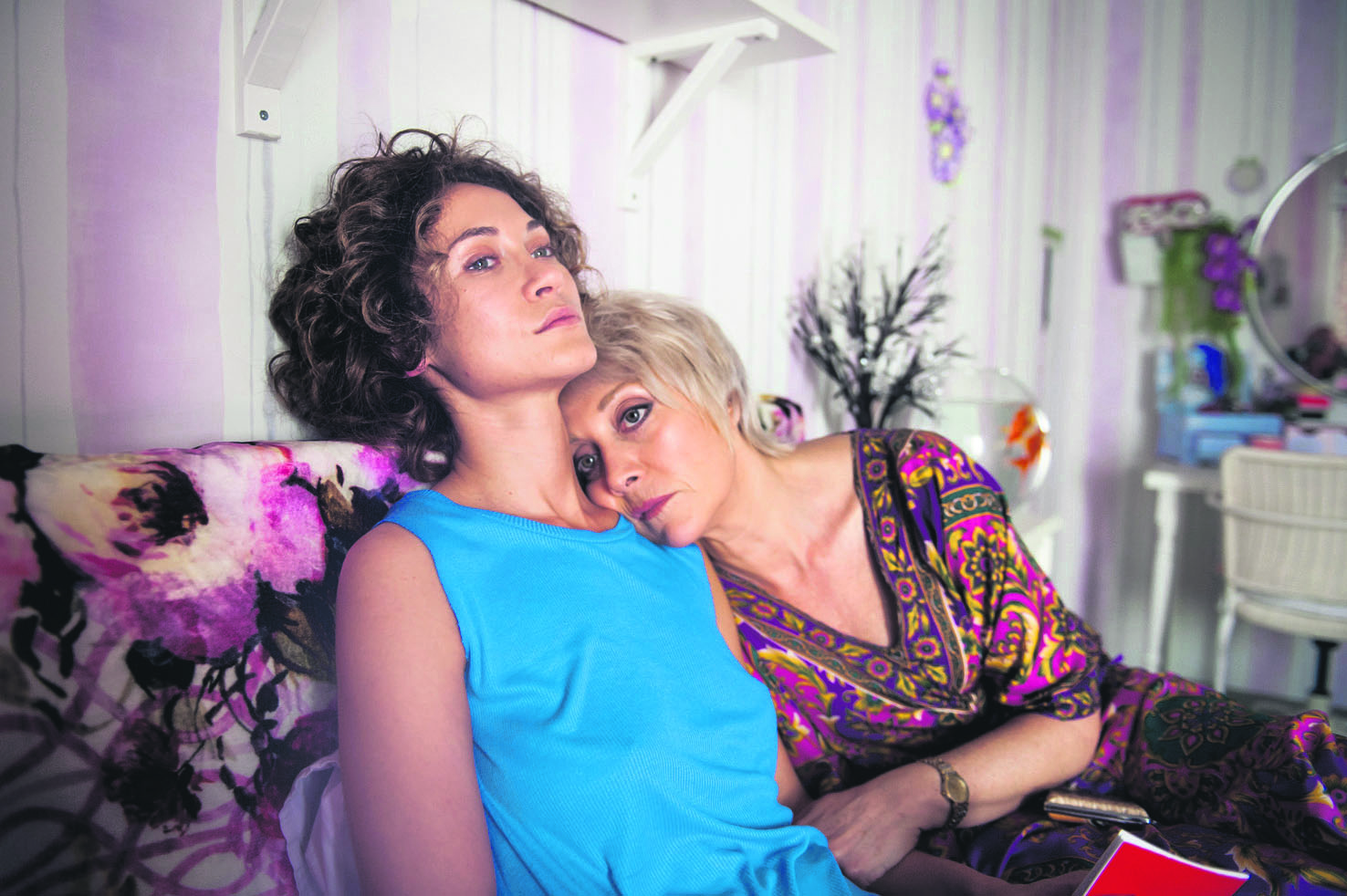 Known for their film "Zenne Dancer," M. Caner Alper ve Mehmet Binay adapt a real life story to the screen once again. The co-directors take audiences on a journey through the depths of a young woman's mind. Deniz has to endure a long and tough rehabilitation process after suffering serious wounds on her 32nd birthday. Throughout her recovery process, the audience witnesses flashbacks which reveal the heavy burdens Deniz had to carry during her life---her conflicts with her father, a stage actor known as "the King," and her mother's attempts to sweep every problem under the rug. Focusing on themes such as masculinity, maternity, morality, honor and power, Alper and Binay's film questions the structures of a patriarchal society.
FAKAT MÜZEYYEN BU DERİN BİR TUTKU (BUT MÜZEYYEN, THIS IS A DEEP DESIRE), 2014

Director: Çiğdem Vitrinel

Arif, the self-proclaimed "author whose books have not yet been published," runs into Müzeyyen when searching for the meaning of love. He is tired of women who always want something from him, but Müzeyyen strikes him as a more independent and self-sustaining person. While Arif tries to finish his novel, he explores the depths of Müzeyyen, who is mysteries and passionate. In the end, Müzeyyen brings Arif great pain but through this suffering Arif finds some of the answers he had been seeking.
SARMAŞIK (IVY), 2015

Director: Tolga Karaçelik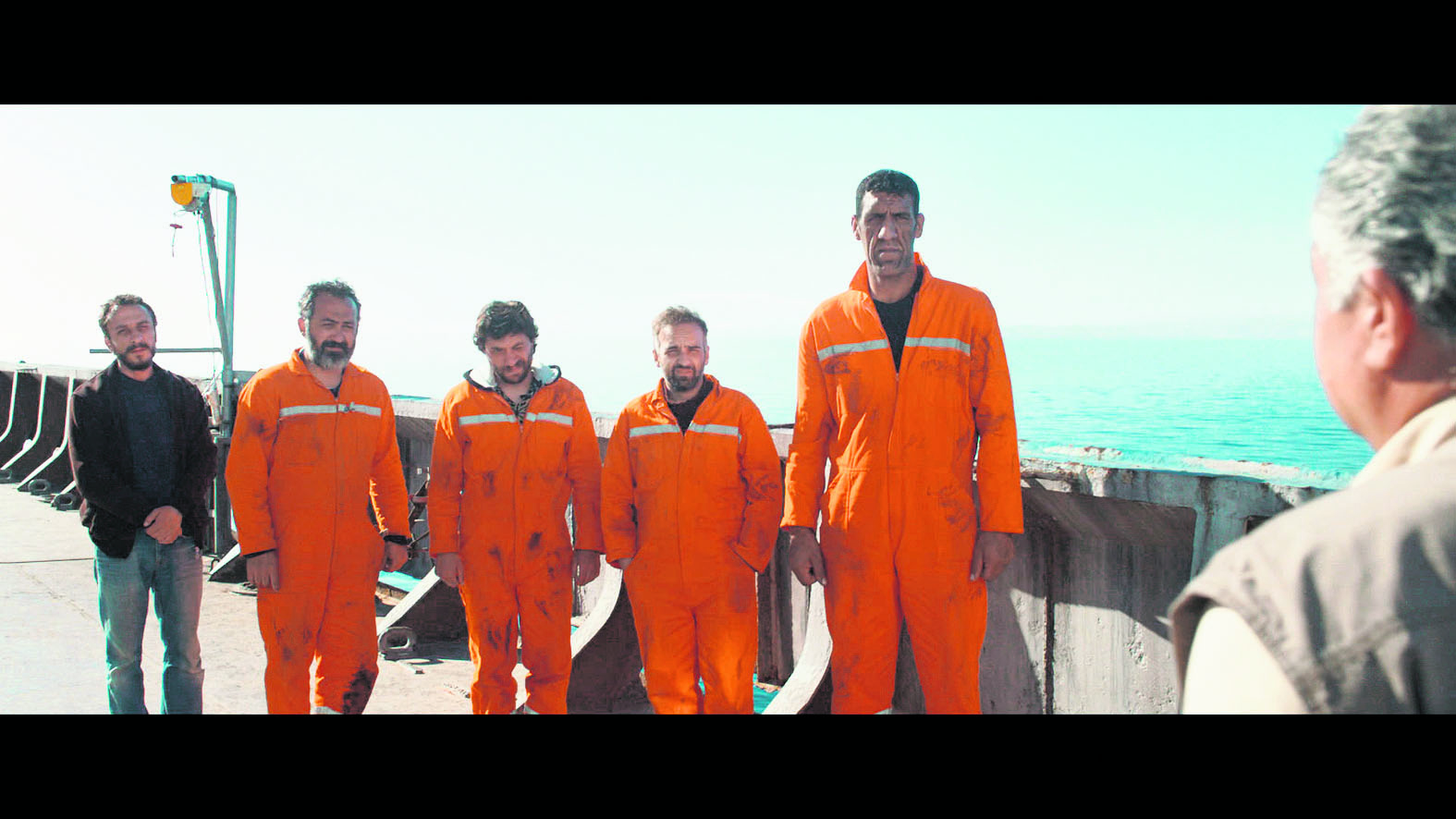 The owner of "Şarmaşık," the titular cargo ship that sails to Angola, goes bankrupt and his ship is seized in Egypt. The five-man crew is forced to stay on the ship with its captain for 120 days. During this time a power struggle develops and the crew's loyalty is tested. The second feature length film of Karaçelik, who made his debut with "Gişe Memuru" (Booking Clerk), premiered in the Sundance Film Festival's competition section and won the Best Director award at the Golden Cocoon Festival.
OHA: OFLU HOCA'YI ARAMAK (O.H.A.: SEARCHING FOR OFLU HOCA), 2014

Director: Levent Soyarslan

A businessman, Ali Baltaoğlu, announces his newest mega-construction project, "The Alps of the Middle East," which aims to develop the skiing tourism industry in the Black Sea region. He agrees to sponsor a documentary project which investigates the urban legends of the region, believing this will be a smart way to promote his own project. The documentary team starts their investigation with the Legend of Oflu Hoca. The film is a behind-the-scenes "mockumentary" and features a good dose of black humor, accompanied by familiar scenes and characters from Turkey.
SAKLI (HIDDEN), 2015

Director: Selim Evci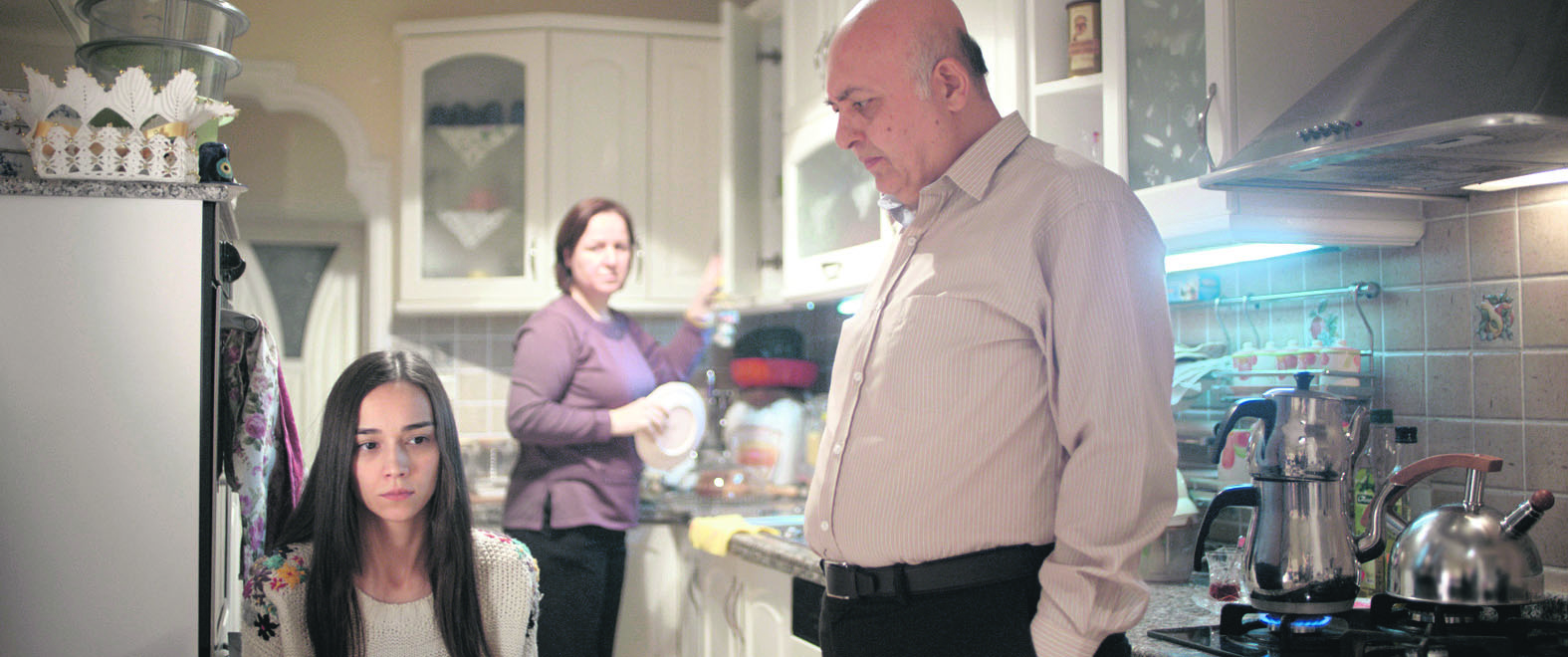 Musician Mahir Bey maintained a simple and pure life until he started having an affair with Duru, a friend of his daughter. Duru's father, Ali Bey, is a traditional family man with two daughters. Muhsin Bey and Duru are about to take a step back from their relationship because of their fears and the possibility of Ali Bey learning of the secret affair. The third feature length film of Selim Evci made its world premiere at the 39th Montreal Film Festival.
İÇİMDEKİ BALIK (THE FISH IN ME), 2015

Director: Ertan Velimatti Alagöz

Barış is a marine biologist with a right hand that looks like a fin because of the medication his mother took during her pregnancy. He struggles with mood disorders: he is manic depressive during summers and depressed during winters. The young man tries to process his psychological problems through a relationship with Deniz, an activist he had not seen in years during his a long journey around the Aegean. Strong feelings develop between the two and the relationship acts as a powerful, transformative force in Barış's lief.
KAR KORSANLARI (SNOW PIRATES), 2015

Director: Faruk Hacıhafızoğlu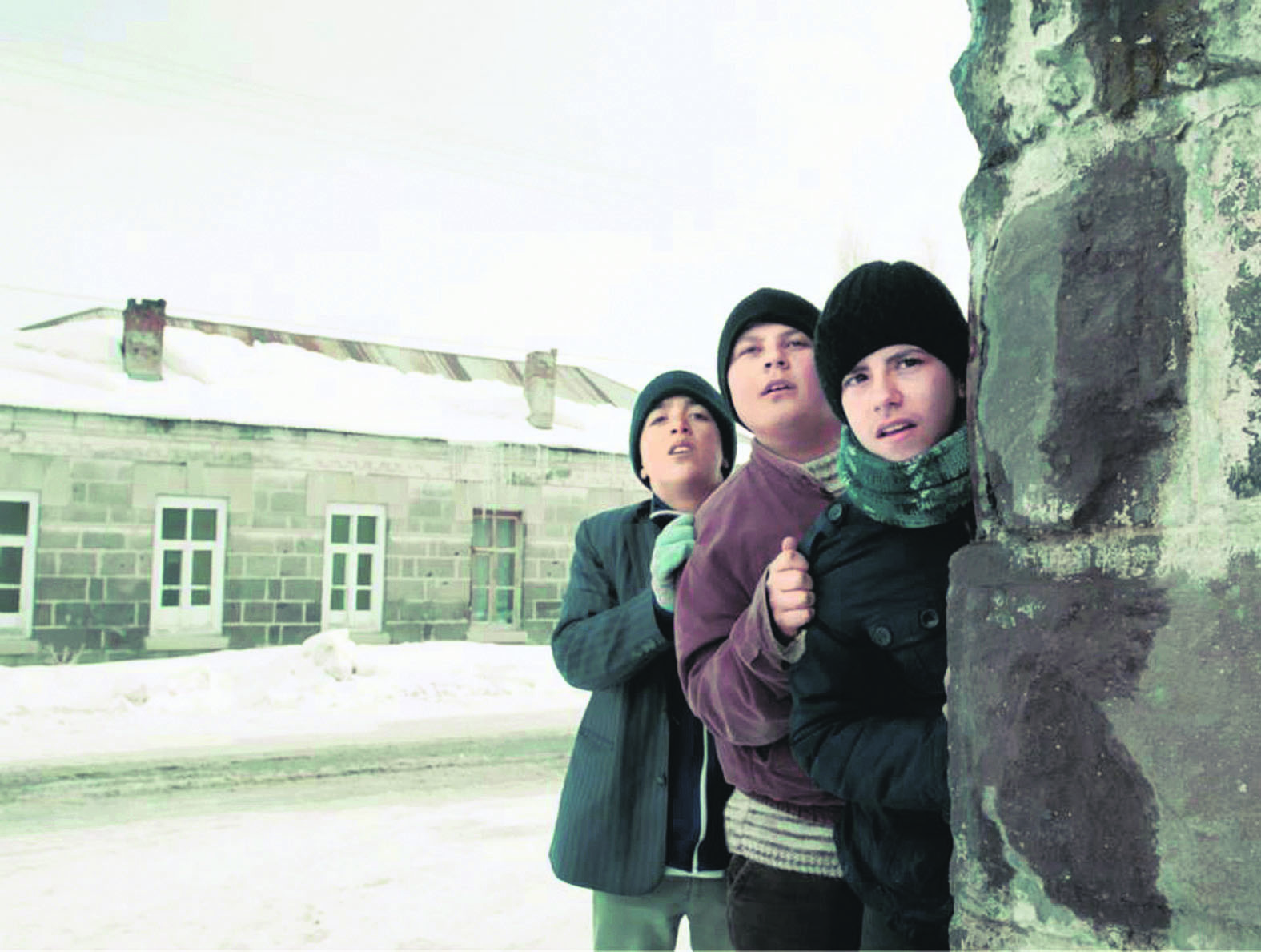 Set in Turkey in 1981, following the military coup, Serhat, Gürbüz and İbo embark on an adventure to get coal, which is more valuable than gold at the time, as the eastern province of Kars endures the toughest winter in its recorded history. The three friends learn responsibility and the importance of solidarity as they search for coal, which is only accessible to a few state institutions and privileged individuals. The film made its world premiere at the 65th Berlin Film Festival.
BENİ SEN ANLAT (YOU TELL MY STORY), 2015

Yönetmen: Mahur Özmen

Director Mahur Özmen focuses on the tragic story of a family that is left homeless due to the 1980 military coup. Bahar is at the center of the film. The young girl and her family hide out in an empty villa in Istanbul when a search warrant is issued for Neşet, the father of the family. Bahar has a dream of being an art teacher after enrolling in an art school. As she tries to acclimate to new environments - both her new physical home and the tense political climate of post-coup Turkey - where she feels like she does not belong. Ultimately, she falls in love with Ekin who lives in the villa across from her family. Meanwhile, the next-door neighbor realizes that they are secretly staying in the house and begins to help them as best as she can. After this point, things get more and more complicated.
TOZ RUHU (SPIRIT OF DUST), 2014

Director: Nesimi Yetik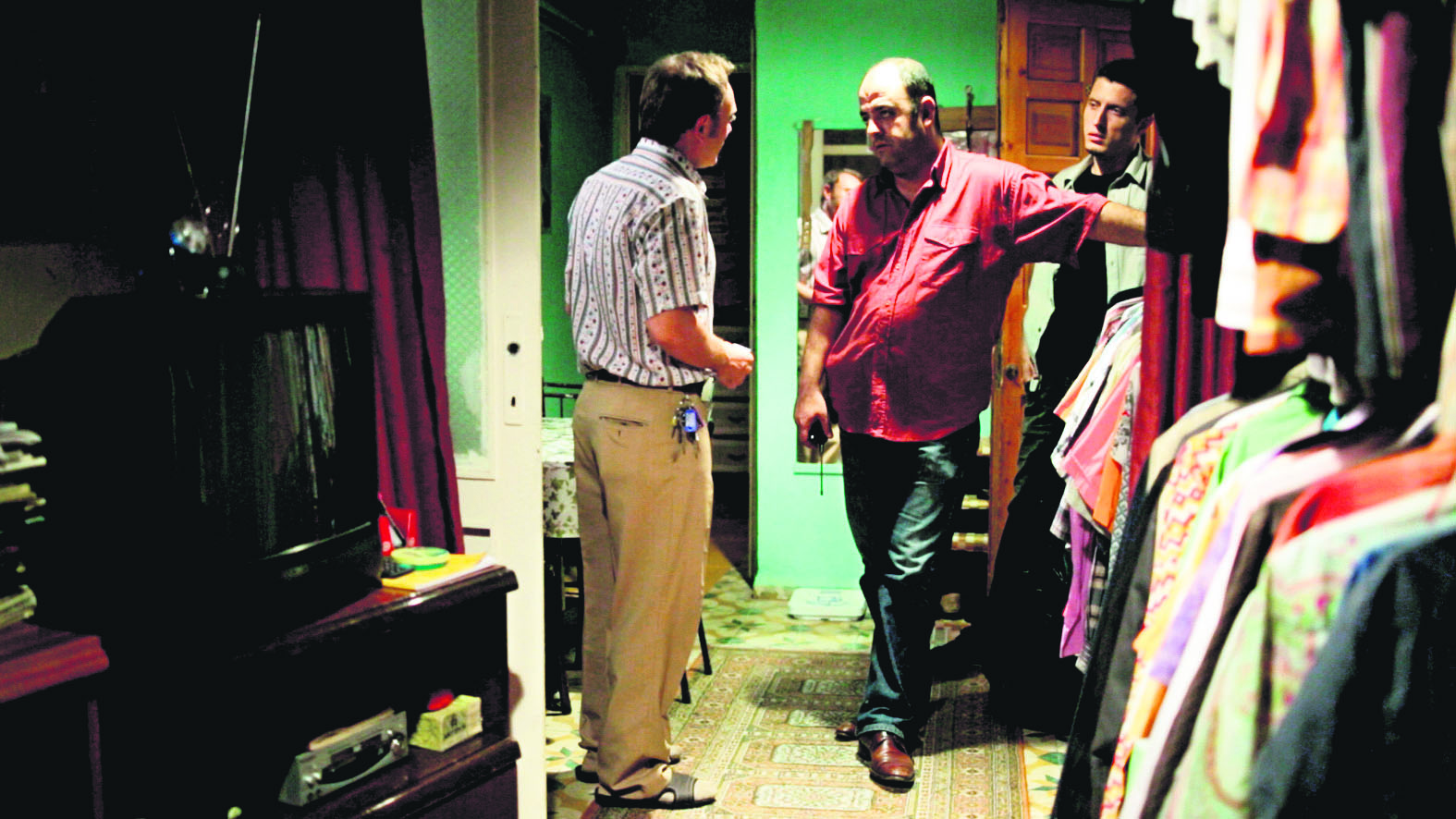 Metin is a housecleaner living in Istanbul. He adores Arabesque music and enjoys composing and recording new music. His small world turns upside down when his nephew, Uğur, who is on military duty in Istanbul pays him a visit. Neslihan, a manicurist who also works for one of his clients, is left without a home and implores Metin to help. While his once tranquil life becomes engulfed in turmoil, Metin is invited to take part in a talent show. "Tuz Ruhu" won the award for Best Film at the 21st International Golden Boll Film Festival in Adana.
ANADOLU MASALLARI (ANATOLIAN TALES), 2015

Director: Emin Fırat Övür

"Anatolian Tales" tells a host of centuries-old urban legends and stories from folklore. The film explores the value and structure of ancient narrative forms with commentary from contemporary storytellers, experts and academicians.
İDİL BİRET: BİR HARİKA ÇOCUĞUN PORTRESİ (İDIL BİRET: THE PORTRAIT OF A CHILD PRODIGY), 2015

Director: Eytan İpeker

Pianist İdil Biret's career started with the concert she gave in the honor of İsmet İnönü, the former president of the Republic of Turkey. With a special law which entered into force that only affected her, she found herself in Paris where she receives a trying musical education. Crossing paths with several legendary pianists, Biret astonishes musicians from all over the world. One famous musician, Arthur Rubinstein, said, "The first time I heard her play it brought tears to my eyes." While her star was shining, all Biret was thinking about was running away from everything and settling down in somewhere far away. The film portrays a comprehensive and honest portrait of Idil Biret, from her childhood pictures to her atonal improvisations.