Palestinian director Mai Masri, who filmed successful documentaries including "Children of Shatila," attended the BFI London Film Festival with her newest documentary "3000 Layla" (3000 Nights). Masri told Anadolu Agency (AA): "I do not believe that films will make a social change or change anything in the world. They help, but they are not enough for a drastic change." She also offered insights about her work and said her first film was shot during the occupation of Beirut in 1982. "It was my first documentary film. After that, I filmed various documentaries focusing on humanitarian crises such as war and occupation. I filmed in refugee camps in my hometown Nablus, Jerusalem, refugee camps in Palestine and during the intifada and occupation. All these stories led me to my film '3000 Layla.'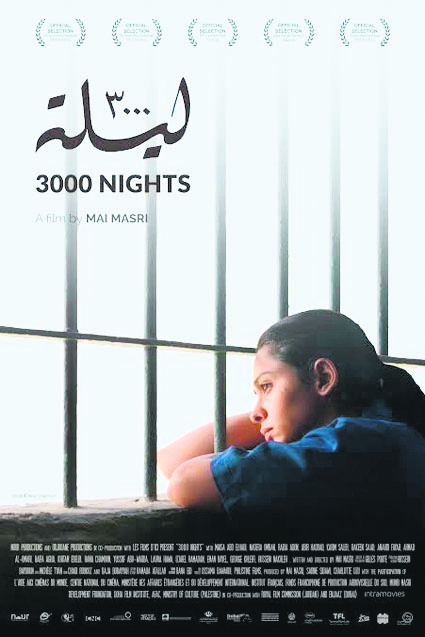 "She said she listened to stories of so many ordinary people, mostly women, and was able to reflect them on the silver screen. "I always think that there are much more effective stories for me to listen to," Masri said.
Commenting on her new film which is inspired by true events, Masri said the stories featured in "3000 Nights" affected her as a director as well as a Palestinian. "I am currently living in Palestine and Lebanon. So I am not just a director. I personally witnessed and experienced so many things."
Masri said the film tells the story of a Palestinian woman in an Israeli prison who gives birth behind bars. "When I first heard the story, it moved me because the woman who inspired me for the film told me everything she experienced. She told me how she raised her child with other inmates and how other women in prison became mothers to her child. I filmed the movie around this story," she said.