One of the most prestigious events of Turkey's art and culture scene, the 52nd International Antalya Film Festival began on Sunday in Antalya. The festival, which will run until Dec. 6, kicked off with the annual parade where acclaimed actors and directors took a tour around the city in cars, greeting fans. Turkish actors Tarık Ünlüoğlu, Gülşen Tuncer, İpek Karapınar, Begüm Birgören, British actor Jeremy Irons and American actress Kathleen Turner were among those who participated in the festival's opening parade.
Following the parade, the festival's opening film "Uzaklarda Arama" (Do Not Look For it Far Away) was screened. Directed by legendary Turkish actress and director Türkan Şoray, the film was produced by Şoray's daughter, Yağmur Ünal. The screening took place at the Antalya Cultural Center with Şoray and Ünal in attendance. Speaking before the event, Şoray thanked the film's 100-person crew, said: "I am honored that 'Uzaklarda Arama' was selected as the opening film of the festival." Following the screening, Şoray's film – in which she got behind the camera after 34 years – was applauded by the audience.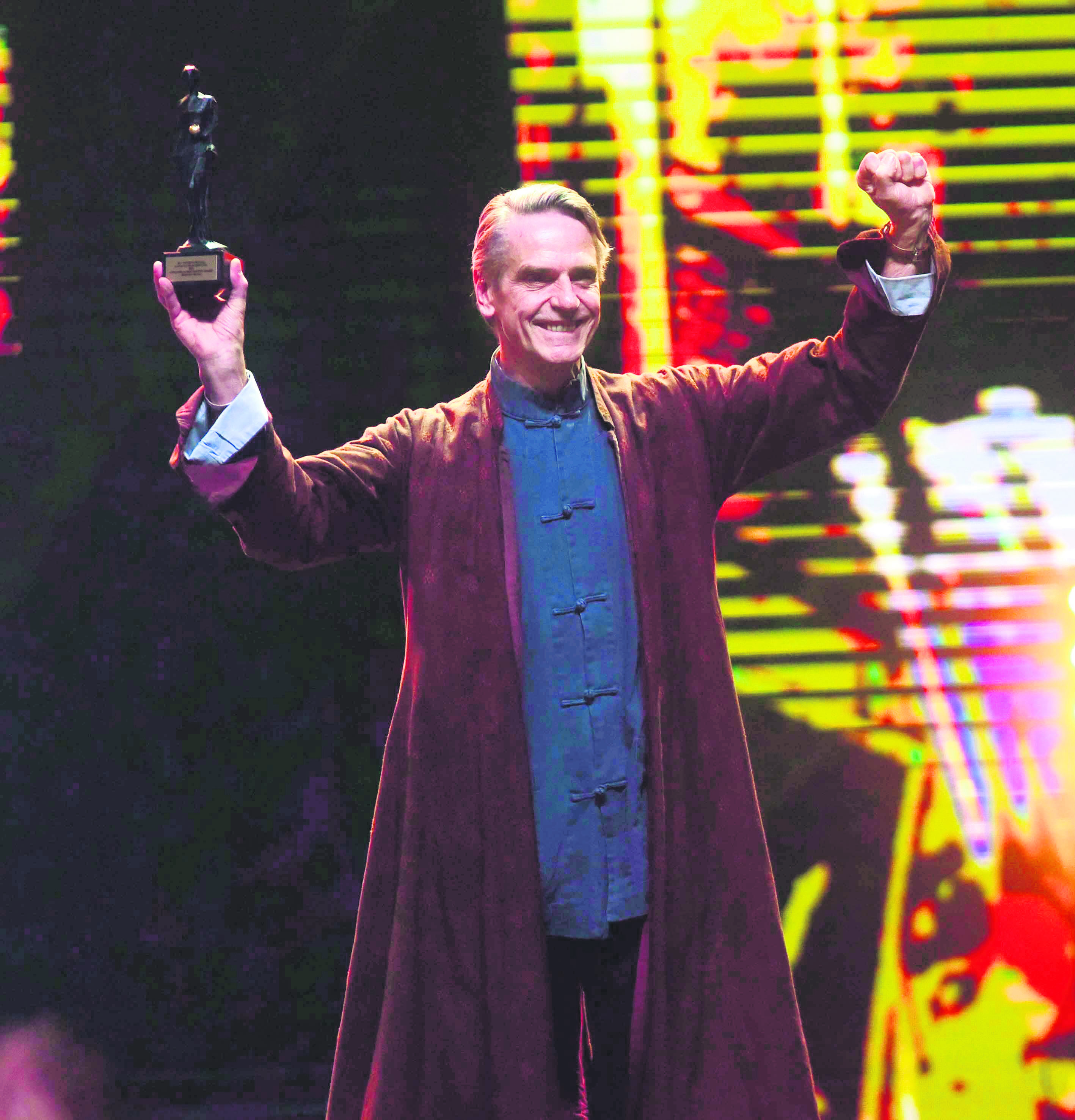 Jeremy Irons

At night, the stars of the cinema industry convened at the Glass Pyramid Congress and Exhibition Center in Antalya for the opening ceremony of the film festival. Hosted by Turkish TV personality Burcu Esmersoy, the gala started with a speech from Menderes Türel. "The International Antalya Film Festival continues its journey with new visions in its 52nd year," he said. "Turkey is famous for its traditional film festivals; however, Antalya is about to become one of the biggest film festivals in the world. Our target is not to hold a film competition or a cinema festival; we want to make Antalya one of the centers of cinema industry. To achieve these visions, our festival has various new initiations: Film Forum, Antalya Film Support Fund, a national and international short film selection, a documentary selection, midnight screenings of horror films, master classes and panel sessions. Moreover, Yılmaz Güney's cult film 'Umut' [Hope] will be screened as a part of a special event. The International Antalya Film Festival has never been more ambitions."
Following the speeches and the induction of the competition films, Lifetime Honorary Awards were presented to veteran Turkish filmmakers. Legendary Turkish actress Ayşen Gruda received her Lifetime Honorary Award from fellow actress Şebnem Bozoklu. Gruda dedicated her award to the refugees who lost their lives trying to reach Europe by boat, especially Aylan Kurdi, whose body was discovered washed up on the Turkish shore.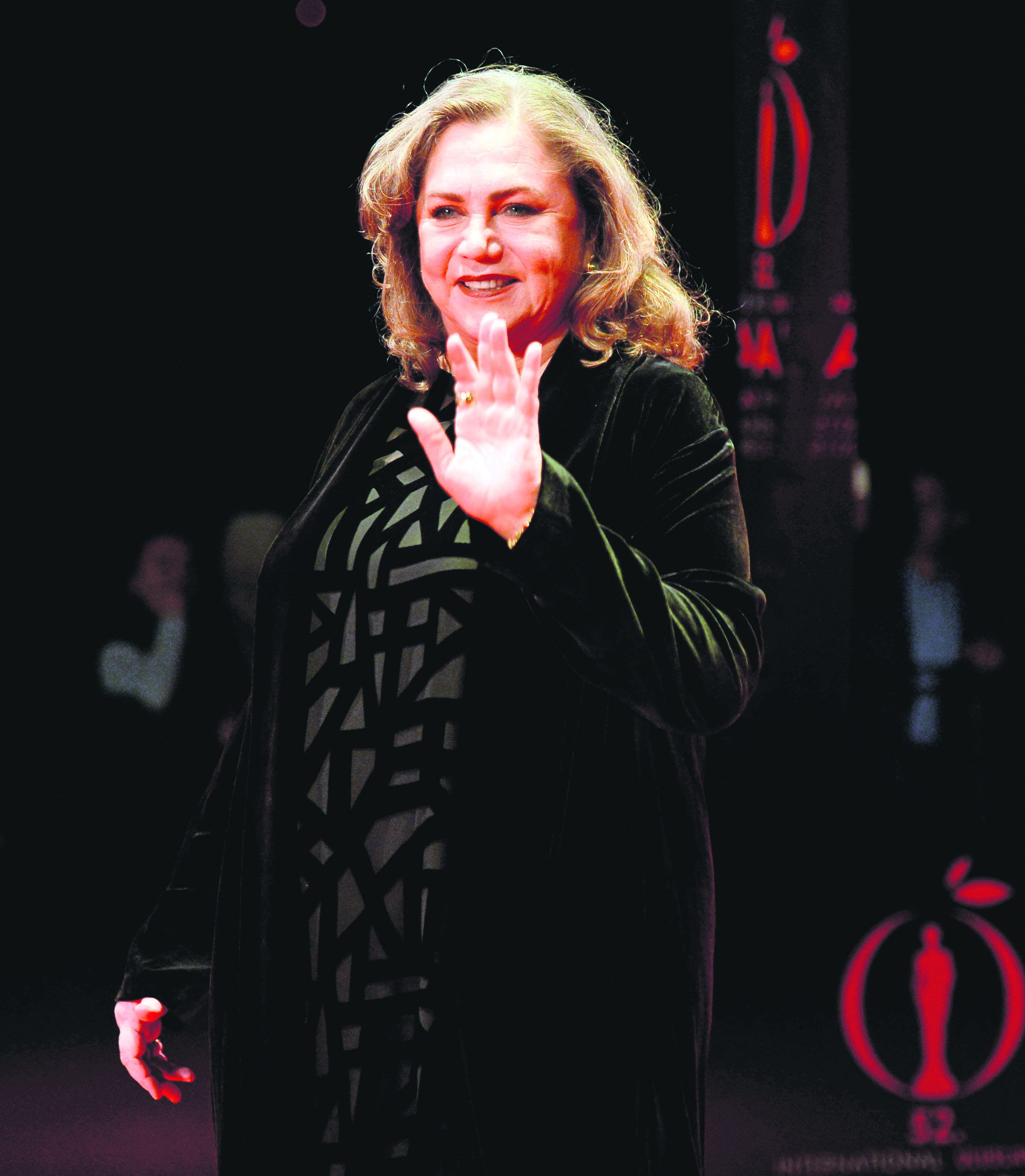 Kathleen Turner

Also receiving an honorary award was actor Kayhan Yıldızoğlu who dedicated his award to his colleagues who have been by his side throughout his 68-year career.
After receiving his Lifetime Honorary Award, director Erdem Kıral said the duty of an artist is not to simply leave artwork behind but leave memories of goodness and love. "I thank everyone who accompanied me during my long cinema journey," he added. Tijen Par, who was entrusted with this year's Yıldırım Önal Commemoration Award, said she shared the stage with Önal after graduating from the Ankara State Conservatory – an honor for her.
Widely-recognized international actors also received Lifetime Achievement Awards during the gala. British actor Jeremy Irons began his acceptance speech in Turkish saying he was glad to be in Antalya, and added that he is a member of a very lucky profession. French actress Catherine Deneuve received her award from Şoray and Türel, and said it is an honor to receive a Lifetime Achievement Award at the festival. Two-time Golden Globe-winning American actress Kathleen Turner also received an award at the gala.
The 52nd International Antalya Film Festival continued at full speed yesterday. Irons offered a master class and attended the screening of his acclaimed film "Dead Ringers." Moreover, the exhibition was dedicated to the late Kemal Sunal, the laughing face of Turkish cinema, and was inaugurated by his wife, Gül Sunal. Turner will also hold a masterclass for cinema lovers on Tuesday.