Having worked as director of photography and co-director in films such as "İz" (Reç), "The Road to Aleppo" and "Aunt Flow," Emre Konuk has directed a film titled "The Apprentice" about the obsessions of a tailor's apprentice. Inspired by the every-day psychological problems in society, Konuk successfully portrays the onset of obsessive anxiety disorder in apprentice Alim's life. The film was screened at the 52nd Antalya Film Festival and a panel session was held with the film crew.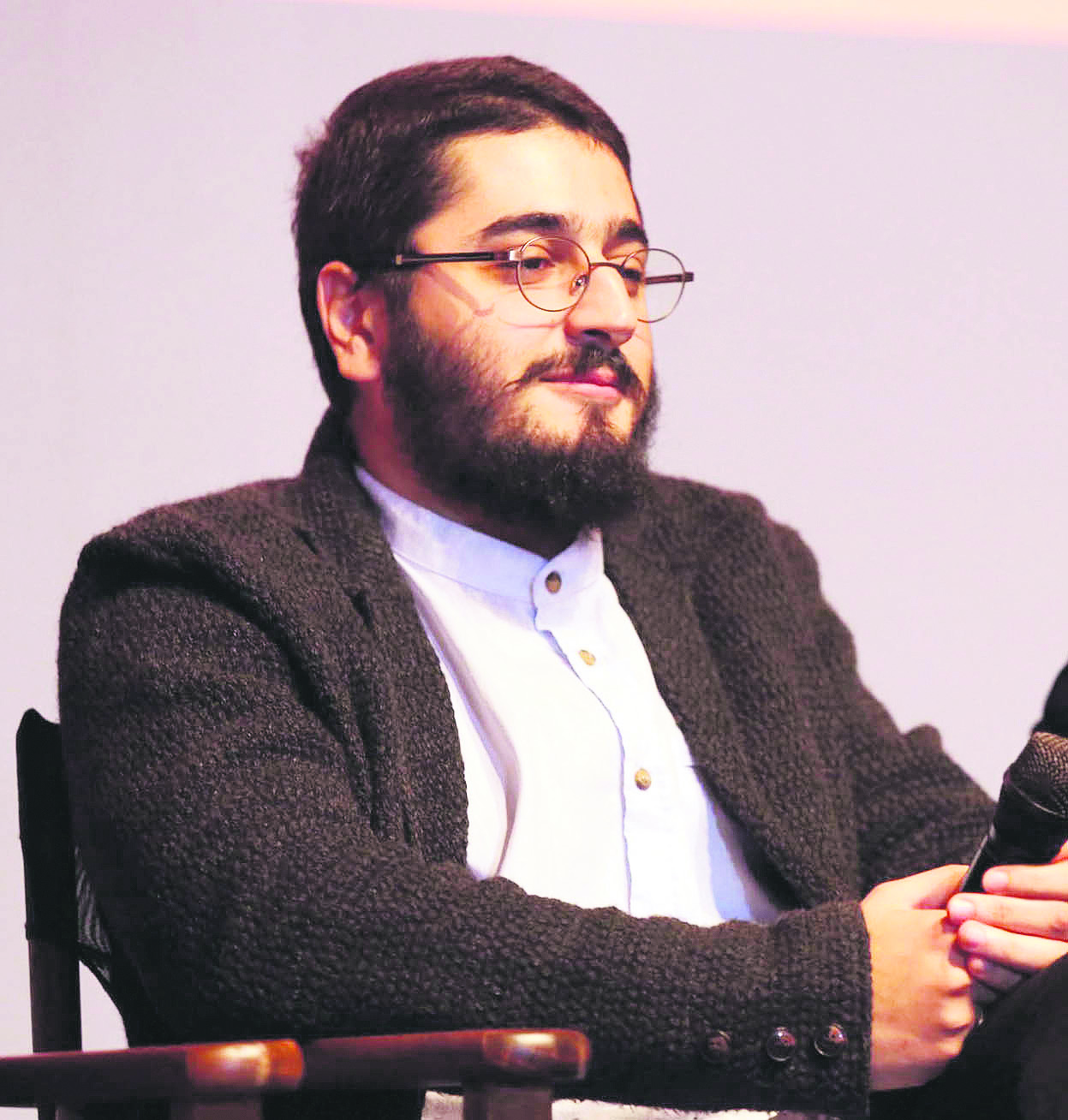 Emre Konuk

In the storyline of the film, 35-year-old Alim has been working as an apprentice for Yakup, a 60-year-old tailor, for 15 years. His daily life consists of a mundane routine between his home and his workplace. Alim is a sensitive man who is overly influenced by other people's words and develops an irrational obsession with possible risks of death. One night, he watches the news when he hears that LPG cars are not secure and they can catch fire anytime. Since he uses taxies for his after-work commute due to the long distance Alim starts to control which cabs he takes.. Unfortunately, he finds a LPG system in every car he finds. So, he decides to move to a closer house. This minor change becomes a turning point in his life.
Daily Sabah conducted an interview with director Emre Konuk on the film and his cinematographic journey.
Daily Sabah: How did the film come into being?
Emre Konuk:
I have observed people who have the same obsessive state of Alim (the protagonist). We as humans are easily affected by words. We can change people by talking to them but we cannot change them by practicing magic. One of the books I read previously was talking about black magic. I believe that "black magic" is about the analysis of the sentences that people put together. I think we must choose our friends from those who can say positive things even in the darkest hour. Alim did not live his life fully; we know nothing about his past. Similar to Michael Haneke's films, we dive into the story in the middle. Of course people change according to the exposure they get from the outside world when they are children. An obsessive person is influenced by the people and situations he or she encounters in life. Alim is like all my friends in real life.
DS: Why did you place Alim in a very "safe place" in the film?
EK:
He should be in a safe place because the danger that might come out in a safe place strengthens the dramatic aspects of the film. If we had placed him in a more dangerous place, the dramatic effect of the film would have been weak. What might happen to Alim who is merely a tailor's apprentice?
DS: The film features a character who is suffering from obsessive compulsive behavior or anxiety disorder. Did you incorporate professional opinion in the film?
EK:
I did not but two of my best friends suffer from these psychological disorders and I have been observing them for the last 10 years. I did not need a professional opinion for something that I have witnessed firsthand. I collected documents for two years. While I was writing the script for the film, I realized that I have been observing these kinds of behaviors in everybody I know. As I began writing, it all came out. I did not feel the need for professional assistance as I am fed from life itself.
DS: You have worked as a co-director and director of cinematography before. The settings of your films, especially "Road to Aleppo" is in the middle of war zone. Did you experience any problems politically, logistically or sociologically?
We filmed "Road to Aleppo" more than a year ago. During that time, there were clashes in Kobani. The house we filmed one day was demolished the next day.
DS: Did you ask for protection during the filming?
As there is not state order in Syria, people in every village question who you are and what you are doing. The director of "Road to Aleppo" was Shiar Abdi. We stayed in Syria for 45 days.
DS: Then there is "Aunt Flow" which focuses on womanhood, people who were forced to migrate to Cyprus from Diyarbakır and the Middle East. Where did the inspiration for the film come from?
The script of the film won awards for best scenario. It was a great experience for me to work in that film. It is hard for a director to decide to shoot a film. It is too risky; you might totter.
DS: It seems like you want to get into the politics and use the film industry to make a political statement; however, political propaganda does not exist in "Çırak." Is that what you want to do?
I think if cinema delivers a message, it is better to deliver it through the camera.
DS: Will the audience be seeing more political films from you or do you have something else in mind?
I want to tell stories about people like Chekov and Kafka. Working as a director of cinematography helped me to be a part of political films, which encourages me to make different films about different people. I found myself in cinema.
DS: The directors are no longer making films to reach out to as many people as possible. They film original works and deliver these to the audience. Thanks to Nuri Bilge Ceylan, who brought the art of film to Turkey's silver screen. He opened a path following the censorship of the 80s, making a huge break in political and traditional cinema.
Censorship was one of the biggest problems in Turkey in the past. I read somewhere that a film titled, "Kara Dünya" (The Dark World), which was about the life of Aşık Veysel, was censored as the title of the film was depressive. While the story is well-written, censorship kills the originality. There is a lot of strong language in "Çırak" but that's how these people speak.
DS: Is filming "Çırak" at a film studio instead of on the real streets a resistance to the modern life?
Yes because I did not want to portray the characters in real settings. We present a visual art piece through film. I wanted to portray Alim in a tailor's shop that I designed personally rather than a typical tailor's shop. It would be hard for me to mirror the world that I dream about while writing the script in real life.