Istanbul Modern Cinema and the Filmmor Women's Film Festival proudly present the most comprehensive retrospective in Turkey of a pioneer of experimental and feminist cinema, the late Belgian director Chantal Akerman, who died on Oct. 5, 2015. She is recognized as one of the directors that shaped European cinema, and her films will be screened between March 10 and March 20 in a program titled "All About Chantal." The program features 16 of Akerman's films, her emotional documentary "No Home Movie," which portrays the director's relationship with her mother, the adaptation of Proust's "La Captive" and her last fiction film "La Folie Almayer," which was adapted from Joseph Conrad's first novel and shot in Cambodia. In addition to the film screenings, the program also features the 2010 documentary "From Here" in which Akerman talks about her artistic style.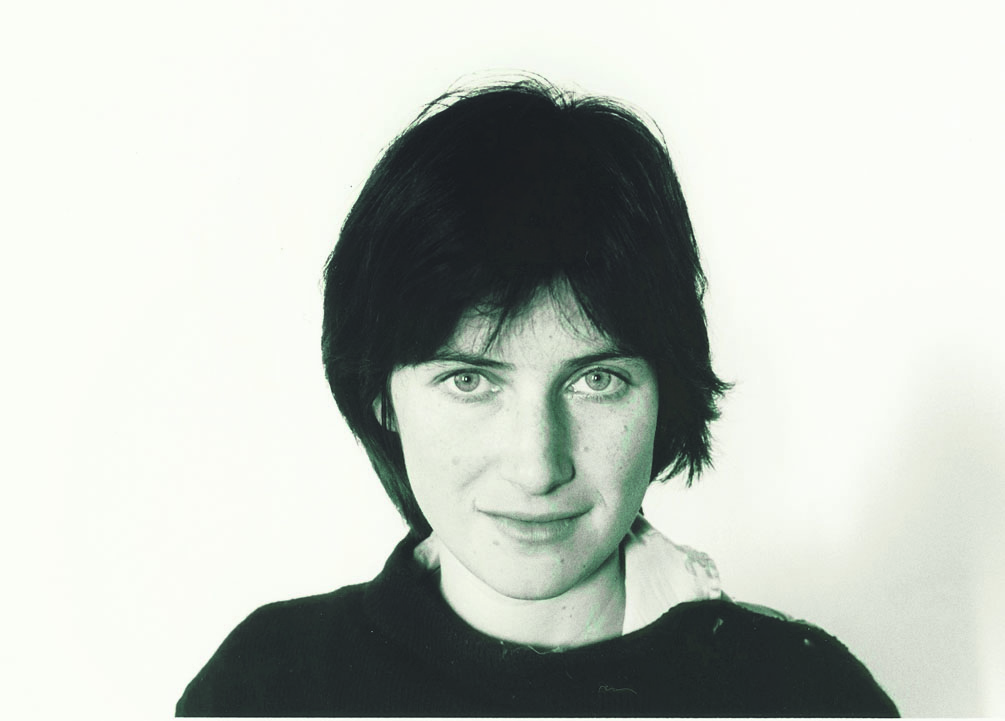 Akerman, who identifies herself as a "Jewish girl born in Brussels," directed her debut short film "Saute Ma Ville" when she was 18. She portrayed how cooking and murder can be equally terrifying in the ordinary life of a housewife, and that the "personal" can be "political" in her 1975 masterpiece "Jeanne Dielman." Despite the fact that she rejected being categorized into a specific genre as a director, she played a central role in "women's cinema," and was one of the directors who changed the course of the history of cinema with the new perspectives, forms and narratives she brought to film. She made more than 40 films in her lifetime, and she traveled extensively, including to the United States, Israel, South America and post-communist Eastern Europe. She traced her roots and portrayed the concepts of genocide, the notion of being placeless and displacement in her works, and became the voice of previous generations who were not able to speak out about the themes that she featured in her films. In both her fiction and documentary films, she opted to not voice great ideas by differentiating her works from literal narratives and statements. She influenced major directors such as Todd Haynes, Michael Haneke, Gus van Sant and Sally Potter. Her last film "No Home Movie" premiered at the 2015 Locarno Film Festival.
PROGRAM
Saute Ma Ville (Blow Up My Town), 1968
This Belgian short film, starring Akerman, is set in a small kitchen. The film makes use of irony showing how a woman who is confined within certain boundaries, specifically the kitchen, opens the way to freedom through a destructive act.
La Chambre (The Room), 1972
The first film that Akerman shot in New York City, "The Room," which she also starred in, does not feature any dialogue. The camera pans around a small cluttered apartment while we observe what Akerman does as she gazes back at the audience. Resembling a moving still life, the film is 11 minutes long.
Hotel Monterey, 1972
One of her first films, "Hotel Monterey" depicts a cheap hotel in New York City that hosts old and homeless people. In the film, Akerman describes the hotel's hallway, elevator, doors, windows and occupants virtually as if she is painting. During the description of the hotel, the audience becomes a part of this unusual place.
Le 15/8, 1974
Starring Akerman, Samy Szlingerbaum and Chris Myllykoski, the film is co-directed by Akerman and Szlingerbaum. The 42-minute-long film follows a Finnish girl in an apartment in Paris on Aug. 15, 1973. Through voice narration, the audience enters the girl's banal and repetitive thoughts.
Jeanne Dielman, 23 Commerce Quay, 1080 Brussels, 1975
Starring Delphine Seyrig, Jan Decorte and Henri Storck, "Jeanne Dielman, 23 Commerce Quay, 1080 Brussels" gives viewers the opportunity to experience a woman's routine domestic life over the course of 195 minutes through equivalent representations of murder and cooking or the dramatic and the non-dramatic. She proposes a new language not just through its story but also in terms of form. Jeanne Dielman's daily routine has not changed in six years, that is, since her husband died. Every day, she wakes up early, sends her son off to school, then does the household chores and goes shopping. In the afternoons, she works as a prostitute, after which she prepares dinner.
News from Home, 1976
Starring Akerman as the narrator, the main characters of the documentary are the streets of New York City and Akerman's voice. As she reads letters sent by her mother from Belgium between 1971 and 1973, she ventures through the streets of Manhattan in the 1970s.
Je Tu Il Elle (I, You, He, She), 1984

The film is a masterpiece of feminist cinema, which Akerman directed when she was 24 years old and starred in the leading role. Two days in the life of the protagonist are told in a provocative manner that "I" is, Julie, played by Akerman, "you" is the viewer," "he" is the truck driver with whom she hitches a ride and "she" is her former girlfriend. Through the character of Julie, Akerman seeks answers to the questions posed by herself and the viewer.
Sud (South), 1999
Akerman's "South" discovers the southern United States following the footsteps of William Faulkner and James Baldwin. Before the director began shooting the film, a black man was killed by three white men in Texas, and the incident led to a huge reaction from the public. In her film, Akerman tells this story from her own perspective and seeks the voice of the southern silence.
La Captive (The Captive), 2000
Starring Stanislas Merhar, Sylvie Testud and Olivia Bonamy, "The Captive" is adapted from Marcel Proust's novel "La Prisonniere." Simon lives in an apartment with his grandmother and Arianne whom he is obsessively in love with. He follows her all the time, wants to know everything about her and suspects that she is having an affair with an opera diva, which makes life harder and harder for Arianne. The film focuses on how love can become an obsession.
De L'autre Cote (From the Other Side), 2002
The film is composed of interviews between illegal immigrants and locals from Arizona in offices, a restaurant or in a garden. Immigrants who attempt to cross the border illegally appear only as silhouettes caught by night-vision cameras during the filming.
Demain On Demenage (Tomorrow We Move), 2004
Starring Sylvie Testud, Aurore Clement and Jean-Pierre Marielle, the film follows Charlotte and her divorced mother. When Charlotte invites her widowed mother to move in with her, the house becomes so cluttered that she is unable to work. They struggle to live together as a mother who earns her living giving piano lessons and a daughter trying to write erotic novels.
La-Bas (Down There), 2006
Akerman, the daughter of a woman who managed to survive the Holocaust, focuses her camera on an apartment building in Tel Aviv and asks the question of whether Israel is indeed the "promised land" or merely a new form of exile.
A L'est Avec Sonia Wieder-Atherton (In the East with Sonia Wieder-Atherton), 2009
Akerman always places the soundtrack of one of her films in the forefront. In this documentary, the Belgian director reverses the camera onto cellist Sonia Wieder Atherton, with whom she worked with since the 1980s. The documentary focuses on the art of Atherton, her life and her relationship with Akerman.
Chantal Akerman, de ca (Chantal Akerman, From Here), 2010
Throughout the documentary, Akerman talks about her work to a camera that is placed on the other side of an open door. This framing and shooting style is a reference to her film style, as she once said: "I need a corridor, I need doors; otherwise, I can't work."
La Folie Almayer (Almayer's Folly), 2011
Starring Stanislas Merhar, Marc Barbe, Aurora Marion, Zac Andrianasolo and Sakhna Oum, the film is the adaptation of Joseph Conrad's 1895 debut novel. "Almayer's Folly" tells the story of trader Gaspard Almayer whose dreams of becoming rich and returning to Europe have failed. He has raised his daughter Nina in the West, but he does not feel he belongs to either culture and is unhappy. When Nina returns, he becomes obsessively attached to her.
No Home Movie, 2015
Akerman invites the audience to witness the last days of her mother though the film, which she shot with a hand camera and a smartphone. "No Home Movie" is a film about a mother who survived the Holocaust, got married in Brussels where she raised her daughters and suffered from an anxiety disorder throughout her entire life. It is a personal film about being and not being at home. "No Home Movie" is the director's last film before her death.