In 2014, Academy Award-winning studio Breakthru Films kicked off an ambitious project to make the world's first fully painted, animated feature-length film and chose Vincent van Gogh to be their subject. The development of the project was funded by the Polish Film Institute; however, the producers also launched a Kickstarter crowdfunding campaign to fund the professional artists who would draw the oil paintings for the film. As a result of this ambitious project "Loving Vincent," which is written and directed by Polish painter Dorota Kobiela and British filmmaker Hugh Welchman, is slated to be a complete success. It is probably too early to say but the film's almost two minute-long first trailer has been recently released and it would not be wrong to say that "Loving Vincent" will be a landmark in filmmaking.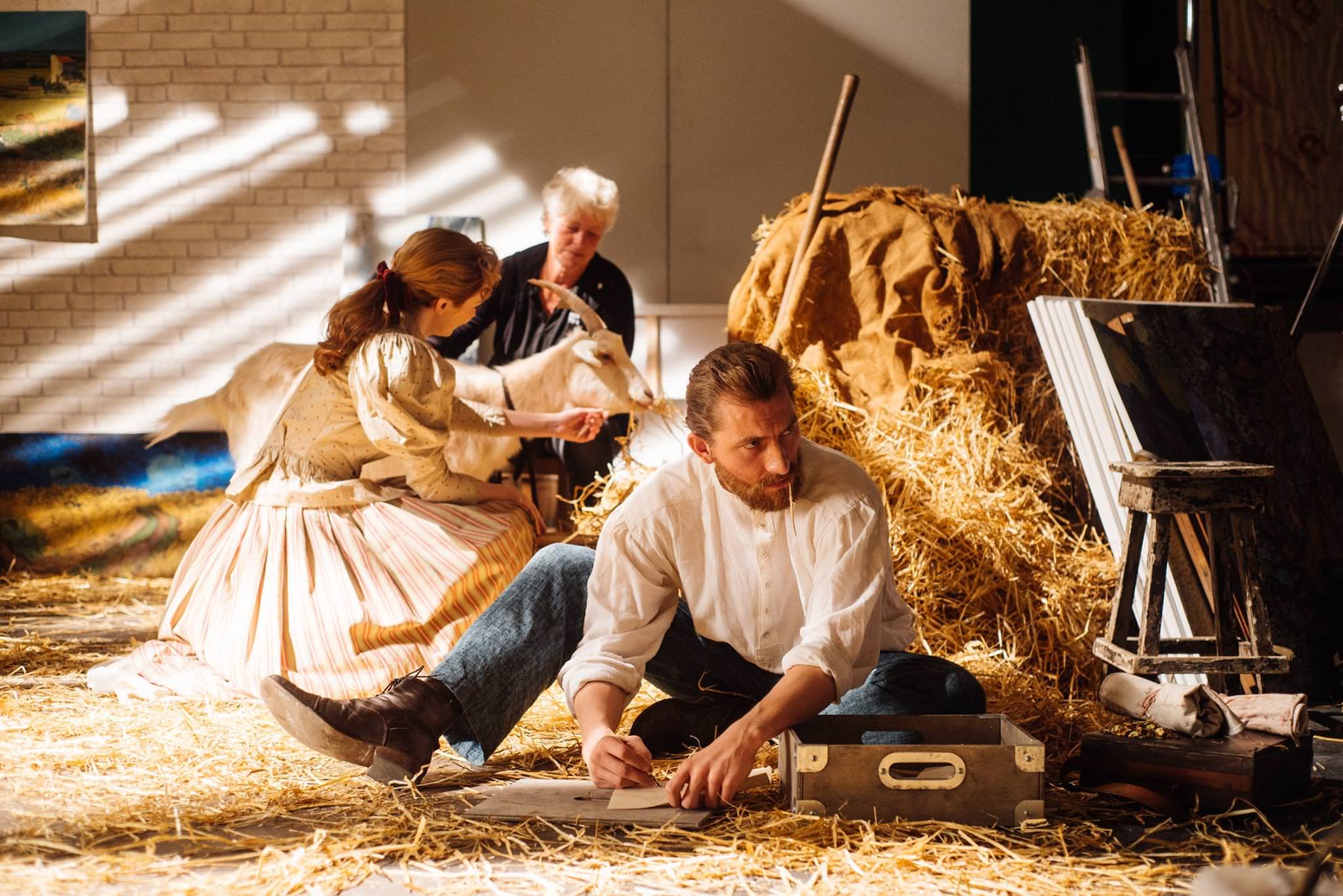 "Loving Vincent," which is 80 minutes long, uses van Gogh's painting style and his masterpieces as its base, and follows the life story and controversial death of the acclaimed painter through fictional interviews conducted with the characters in his paintings. The film uses a new oil painting technique as well. For each frame, the notion of movement is added by the painter's brushstrokes and each of the film's 62,450 frames is an oil painting on canvas, using the same technique as van Gogh, created by a team of 85 professional painters. The film blends real-life actors and the oil paintings as well. Van Gogh will be animated on the silver screen by actor Robert Gulaczyk and the film will also star Saoirse Ronan, Aidan Turner and Helen McCrory. To tell the story of van Gogh and the chain of events that led to his death, "Loving Vincent" investigates the legacy of the Dutch painter instead of accounts about his life; hence, the film focuses on 120 of his paintings and 800 of letters written in van Gogh's own handwriting. Speaking to Voice of America, Kobiela said she was inspired to make the film after reading a letter van Gogh wrote to his brother, Theo. "He said we can only speak through our paintings," Kobiela said. "And these words were very important for me, and they were actually the reason we are making this film like that."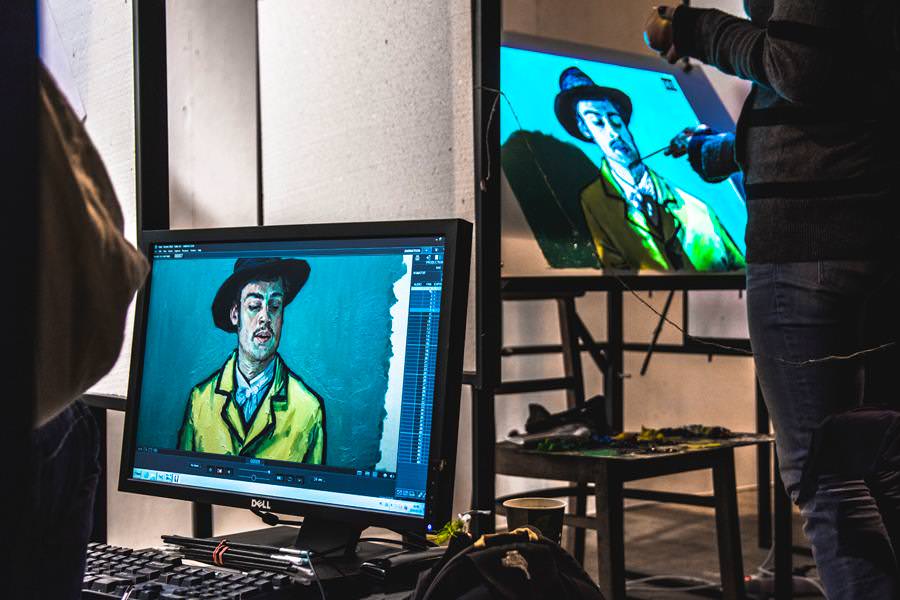 A team of 85 professional painters created an oil painting for each of the film's 62,450 frames, using the same technique that van Gogh used while painting his masterpieces.
Dutch post-Impressionist painter Van Gogh inspired 20th-century painters with his astonishing works. He was born on March 30, 1853, in the Netherlands. As the son of a pastor, the painter was brought up in a highly religious and cultured atmosphere, which helped make him a very emotional individual. He lacked self-confidence and struggled with his identity. For years, he believed that he was destined to preach like his father and it took him a long time to accept the fact that his true calling was art. He traveled to Belgium to study art and created his early paintings such as "The Potato Eaters" (1885) and began using dark colors. However, his style entirely changed when he met Pissarro, Monet, and Gauguin. Having met the new Impressionist painters, he tried to imitate their techniques; he began to lighten his very dark palette and to paint in the short brushstrokes of the Impressionists' style. Unable to successfully copy the style, he developed his own more bold and unconventional style. Toward the end of the 1880s, van Gogh began to show signs of madness and lucidity – what many experts now think were signs of bipolar disorder – and was sent to the asylum in Saint-Remy, France, for treatment. In May 1890, after a couple of years at the asylum, he seemed much better and went to live in Auvers-sur-Oise, France, under the watchful eye of Dr. Gachet. Two months later, he died from a self-inflicted gunshot wound at the age of 37.Van Gogh had a brief artistic career, and, like many artists, did not gain recognition or success while he was alive. He was able to sell only one painting while he was still alive and maintained his life in poverty. However, his genius and legacy was later appreciated by the art world, and his paintings began to sell at the highest prices at auctions around the world. Kobiela and Welchman's film celebrates the legacy of the Dutch painter while shedding light on his troubled mind and personality through his intimate letters and works of genius.