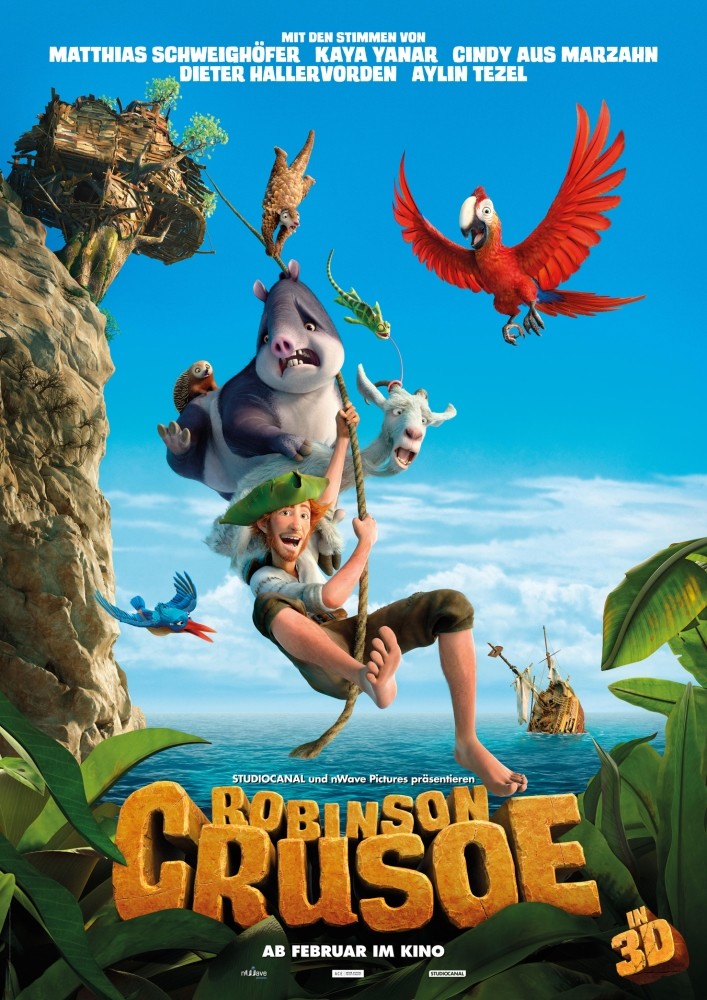 Robinson Crusoe

The animated film based on Daniel Defoe's namesake cult novel was directed by Vincent Kesteloot and Ben Stassen. The Belgian production portrays Crusoe on his island, but unlike in the book, the castaway is surrounded with animals of numerous kinds.

Hrutar (Rams)

Starring Sigurdur Sigurjonsson, Theodor Juliusson, and Charlotte Böving, the Icelandic drama "Hrutar" was directed by Grimur Hakonarson. The film focuses on the lives of two elderly brothers, Gummi and Kiddo, who have been breeding rams on the same land but have not spoken to each other for decades. While the brothers are getting ready for a local ram competition, one of them is diagnosed terminally ill.

Me Before You

Adapted from Jojo Moyes's namesake novel, "Me Before You," was directed by British director Thea Sharrock and stars Emilia Clarke, Sam Claflin and Janet McTeer. The film portrays the love story between a paralyzed young man and a sweet young woman from a small town hired to take care of him.

Fifty Shades of Black

Directed by Michael Tiddes, known for his film series "Abnormal Activity," the parody of the blockbuster film "Fifty Shades of Grey" stars Marlon Wayans, Kali Hawk, Mike Epps and Jane Seymour in the leading roles.

Central Intelligence

The geek of the high school turns into a deadly CIA agent and goes for the high school reunion. He teams up with the most popular guy from school, now a mild-mannered accountant, and lures him to the world of international espionage. Starring Dwayne Johnson and Kevin Hart, the Hollywood comedy was directed by Rawson Marshall Thurber.

The Boy

A young girl is hired to babysit a small child but soon she discovers that the boy is nothing but a life-size doll. As she confronts the parents, terrifying things begin to happen. Directed by William Brent Bell, the film stars Lauren Cohan, Rupert Evans and Ben Robson in the leading roles.

Bi O Kalmıştı (He Was Missing)

Written by Taha Ulukaya and directed by Burak Babayiğit, the Turkish production recounts the tragicomic story of the Altuntaş Family. Starring Murat Nazım Vardarlı, Andaç Semerci, and Gülşah Yeşilot, the film portrays an ordinary family.

Un Monstruo de Mil Cabezas (A Monster with a Thousand Heads)

When her insurance company refuses to approve the care her husband needs to survive, Sonia Bonet takes things into her own hands. Up against an unyielding bureaucracy and disinterested workers, she is pushed to breaking point and with her son in tow she attempts to fight the system. Starring Sebastian Aguirre Boeda and Hugo Albores, the film was directed by Rodrigo Pla.