Oscar-winning American director Michael Moore's documentary, "Where to Invade Next?" opened in Turkey on Friday.
After his Oscar-winning films "Bowling for Columbine," "Sicko" and "Fahrenheit 9/11," Moore's new documentary "Where to Invade Next?" shows how the U.S. tries to relieve social and economic problems by "invading" countries like Finland, Italy, Tunisia and France. It premiered at the Toronto Film Festival in 2015.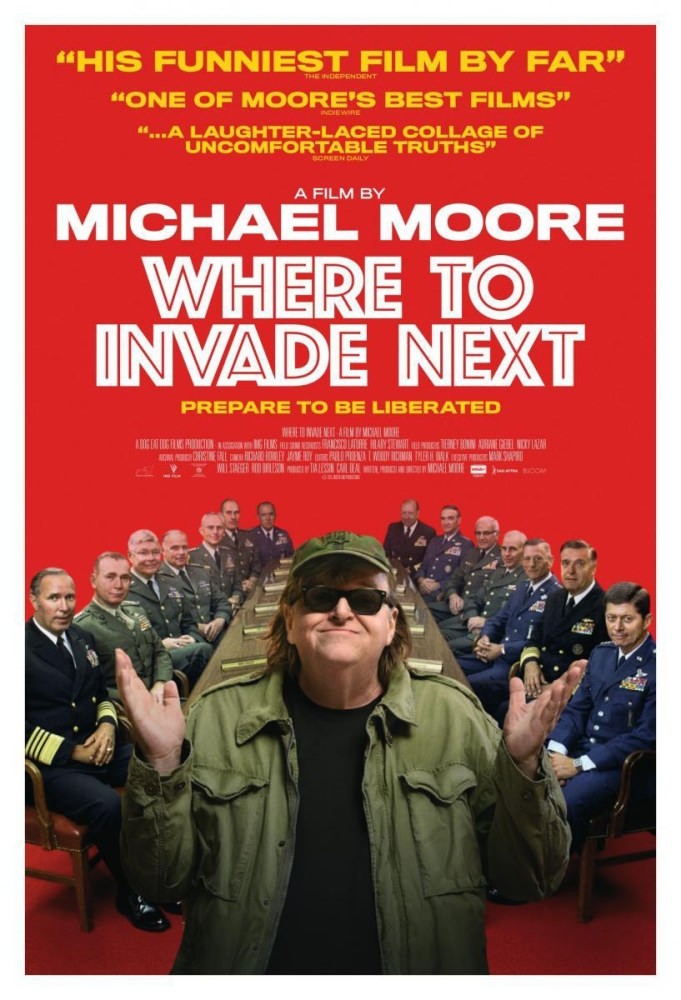 The documentary was shown to the press at the Beyoğlu Movie Theater on Friday, and Yeni Şafak film critic Suat Köçer Anadolu Agency that Moore is a documentary filmmaker who has not only attracted the attention of the film world, but also a wider audience due to his opposition to international U.S. policy.
Köçer said that Moore's anti-war stance arouses great sympathy. He said: "In Moore's new documentary, like the previous ones, we see a critical approach to the occupying attitude of America and a critique of its inhumane attitude toward Afro-American citizens. We see human values in European countries, and then Moore satirizes negative attitudes in the U.S. ... The documentary ends with a message that says 'actually the best of everything, the first examples of every important value appeared in the United Sates and thus we must come to our senses and give credit to the American Dream.' "
'America's unchanging role criticized'
According to Film Arası magazine writer Murat Ata, Moore is one of the most important people making documentary films and has declared war on capitalism and tries to shake its power.
"In Moore's latest documentary 'Where to Invade Next?' the smooth transition toward the finale arouses the same criticism. In Moore's 2008 documentary 'Sicko,' he criticizes the structural problems in America's health care system by comparing the health care policies of various countries. Meanwhile, Moore has a much broader perspective, criticizing topics from education to health care and from workers' rights to criminal rights, thus emphasizing America's unchanging role," Ata said.
He added that although there is potential to create efficient examples for the U.S. in Asia and South America, it is surprising and thought provoking that no reference is made. "The approach made in Tunisia with the Arab Spring leads to an orientalist evaluation. Moore highlights the most powerful examples of countries that create a perfect country perception for a moment, but as he mentions the only way to highlight a country's powerful examples is to accept the problems as well," he said.
Ata said that the U.S. receives much criticism about racism, anti-freedom, past colonialism and its love of war. He added: "Audiences in Turkey are also behind on most of the topics touched on in the documentary, and we must face the bitter truth. I believe this documentary is an opportunity for us to understand how we make life harder rather than easier for each other."